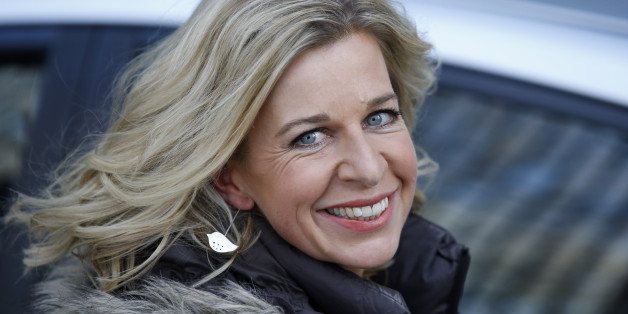 Neil Mockford/Alex Huckle via Getty Images
Katie Hopkins has slammed Tamara Ecclestone for her public breastfeeding photo that sparked a public debate, as well as the "Mammary Mafia" in general.
Ecclestone recently sparked controversy after sharing a photo of her breastfeeding her daughter, Sophia, but Hopkins hit back saying that she "can't stand" it.
Hopkins wrote in her Closer column: "I loathe all breastfeeders and the Mammary Mafia in general. I can't stand this 'full-time mummy' thing – you're just unemployed.
"Why do breastfeeders have to do it in coffee shops? You can smell the breast milk mixed in with your latte.
"And why do they post snaps online, like Tamara – what a donut."
But Ecclestone is probably far from affected by Hopkins' claim, after she said on This Morning on 22 June that she is "over trying to please anyone".
The mother to one-year-old Sophia said: "I just do whatever feels right and I think as a mum you just follow your instinct of what feels right to you.
"I'm completely obsessed with my daughter, sorry everyone all I do is post pictures of her - and my husband took the picture and I loved it."
SEE ALSO:

Man Publicly Shames Woman Breastfeeding, This Is Her Response

Mums Feel Intense Pressure To Breastfeed And It's Been Dubbed 'The Bressure'
Members of the public on Twitter were keen to disagree with Hopkins for slamming Ecclestone and breastfeeding in general.
@TamEcclestone Just want to applaud you on your stance on breastfeeding, Katie Hopkins is just struggling to stay relevant. #BreastIsBest

— Carl Faithful (@radiocaf) June 25, 2015
Another user wrote: "I would rather see a mother breastfeeding, than look at Katie Hopkin's spoiled brat face."
While one person questioned whether she was simply doing this for publicity.
She tweeted: "Katie Hopkins has to be some kind of TV stunt. Nobody is this hateful, "I loathe all breastfeeders". It's ridiculous."
Is she simply trying to get noticed? Thoughts?