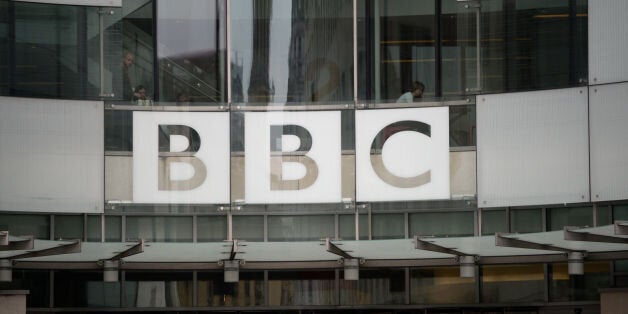 A bitter row between journalists has broken out over conflicting government briefings on the fragile future of the BBC.
The corporation's Trust, a board of 12 senior bosses who from its governing body, is set to be abolished within weeks, several newspapers have claimed.
But reporters clashed over what would replace the Trust, with some suggesting certain responsibilities would be handed to Ofcom, and others claiming no decision had yet been made.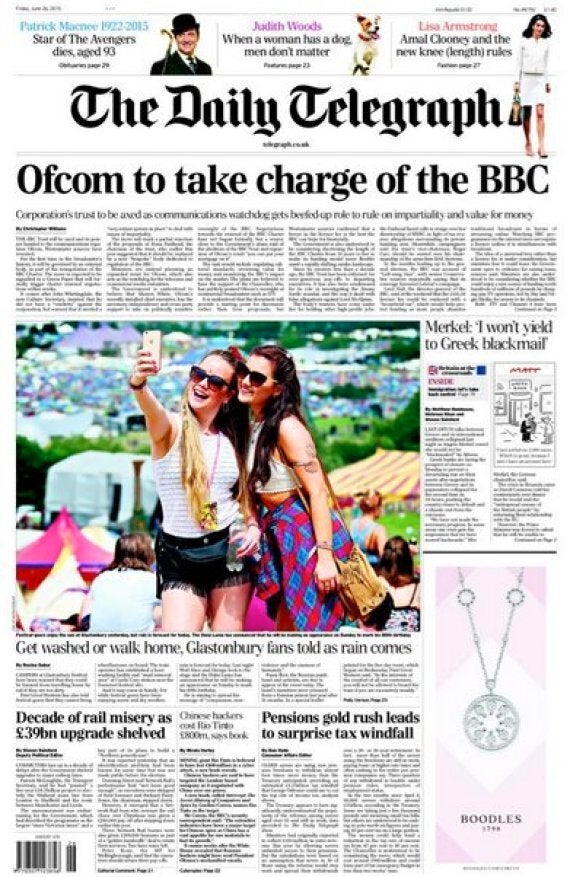 The Telegraph's Friday front page
Christopher Hope, the Telegraph's chief political commentator, tweeted a quote from Radio 4's Today presenter Sarah Monatgue, who was discussing the two papers' clash.
He then proceeded to tweet about Montague's commentary on the two papers' coverage, quipping: "I look forward to the BBC Today programme quoting the Telegraph's views of Guardian news stories in future."
Hope was rebuked by Montague, who claimed she had properly and fairly accredited the claims.
Hope said the Radio 4 slot "did not seem fair" to his newspaper.
Montague hit back, saying the Telegraph journalist was "being too sensitive".
A Department of Culture, Media and Sport spokesman told The Huffington Post UK that "no decisions have been made" and that claims by the two papers were pure "media speculation".
He added that ministers were still deciding on how to proceed with the corporation's charter renewal, which expires at the end of 2016, and that the Trust's future would be decided as part of that process "in due course".
Prime Minister David Cameron, bolstered by a new majority Conservative administration, appointed arch-BBC sceptic John Whittingdale as his new Culture, Media and Sport Secretary.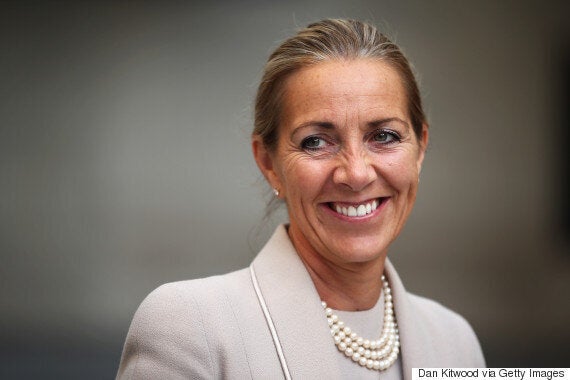 BBC Trust Chair Rona Fairhead
Whittingdale has previously described the licence fee as "worse than the poll tax" and said its continued existence was "unsustainable" in the long-term.
He has also been revealed to be a member of The Freedom Association, a right-wing think-tank actively campaigning for the abolition of the licence fee.
Wittingdale's predecessor and newly appointed Conservative Business Secretary Sajid Javid was forced to rebuff claims the Tories were 'at war' with the BBC, telling The Guardian Wittingdale was an "excellent choice" and "someone who is hugely experienced".