Danniella Westbrook's shaky interview on Friday's 'This Morning' has left many viewers questioning why she agreed to appear on the daytime show - despite the star assuring those watching at home 'not to worry' about her.
READ MORE:
During the interview with Ruth Langsford and Eamonn Holmes, the former 'EastEnders' star opened up about her much-publicised personal problems.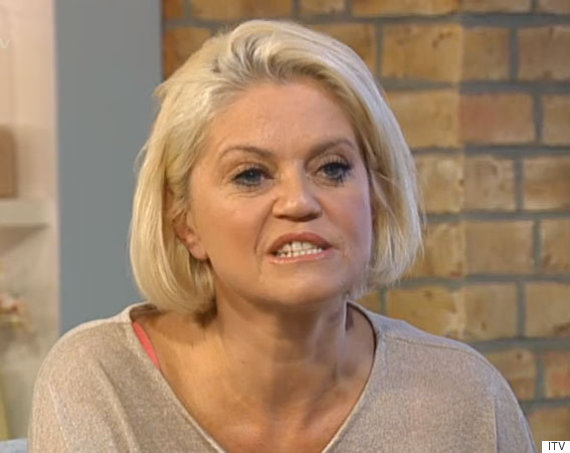 Danniella Westbrook on Friday's 'This Morning'
She explained: "Earlier on this year, my sister-in-law came in [to my house] and I was 7 stone 8. I begged her to take me. I had a nervous breakdown."
Despite this, a visibly jittery Danniella told viewers not to worry about her, saying: "Please don't be worried about me. I'm 41, I'm a big girl.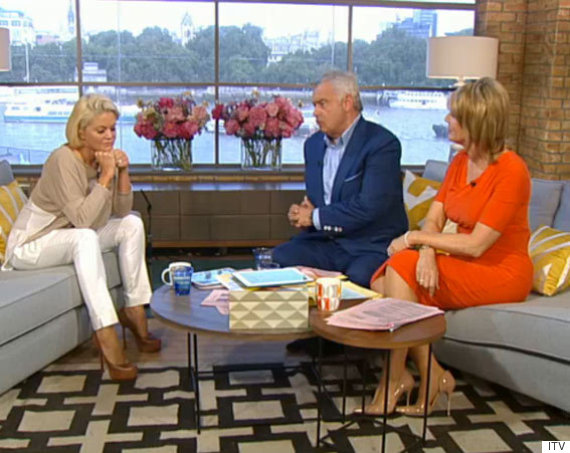 The former cocaine addict recently admitted to taking the drug again after her relationship to cage fighter Tom Richards came to an end and also revealed she had attempted suicide.
"I'm sick of being talked about as a drug addict," she added. "I've been through a lot of c**p stuff. I've signed another film, I'm busy, I'm happy, I just want to go to work."
Following the interview, viewers quickly took to Twitter to voice their concerns over the 'car crash' interview, with some even comparing it to Kerry Katona's infamous interview on 'This Morning' at the height of her drug problems.
Watching an absolute car crash of an interview on This Morning #thismorning #DaniellaWestbrook

— Fay Martin (@FayMartin) June 26, 2015
Fuuuuucking hell Daniella Westbrook 🙈🙈🙈 she should not have done this interview #thismorning

— India Jones (@IndiaJns) June 26, 2015
I'm not sure that Daniella Westbrook should be doing this This Morning interview. I don't think she's in a good place

— Becky (@Lilblogofbeauty) June 26, 2015
Daniella Westbrook is clearly struggling even though she says she isn't, should be getting help instead of doing this interview #ThisMorning

— Greg (@GregStarz) June 26, 2015
Watching this interview on @itvthismorning is so awkward! Get her off the TV!!!! #DaniellaWestbrook

— Rachael Alfonso (@rachaelalfonso) June 26, 2015
Oh dear that interview was like watching kerry katona all over again #daniellawestbrook #thismorning

— simone (@simonebx10x) June 26, 2015
That interview with Daniella Westbrook is right up there with Kerry Katona with Phil and Holly. #ThisMorning #awkward

— Scotty (@SWR_76) June 26, 2015
Earlier this week, it was revealed that Danniella's planned return to our TV screens in 'Hollyoaks' had been cancelled, following a "breach of contract".
The troubled actress was due to resume her role as Trudy Ryan this summer, but it has now been announced that she won't be back on our screens.
In a statement issued to MailOnline, the soap's bosses explained: "Danniella breached her contract and it was terminated last week. She will not be filming 'Hollyoaks'."
LIKE US ON FACEBOOK | FOLLOW US ON TWITTER