The rapper headlined the Pyramid Stage at the event on Worthy Farm in Somerset on Saturday (27 June) night, topping the bill of acts on the second day of music.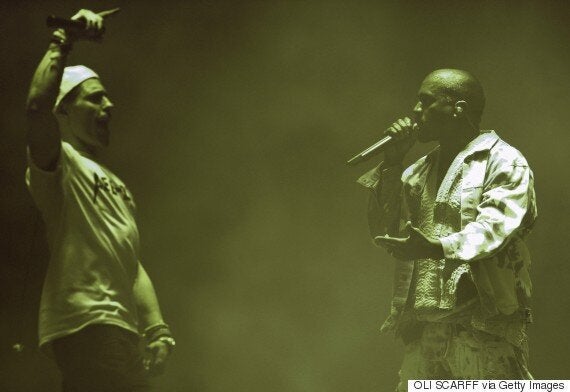 Kanye was interrupted by a stage invasion
However, he was joined by an unexpected guest on the stage just four songs into the set during his rendition of 'Black Skinhead'.
Watch the invasion in full below...
The stage invader was swiftly removed by security and was later identified as comedian Lee Nelson.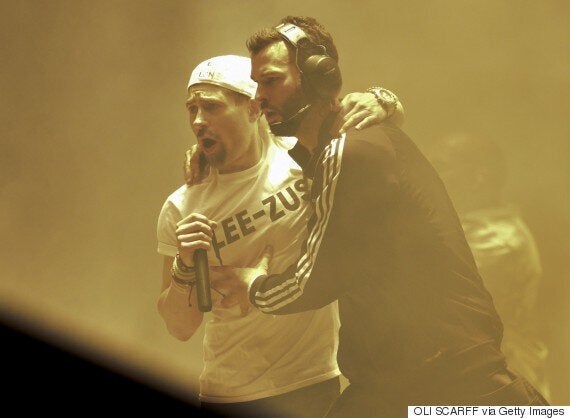 Security quickly removed Lee Nelson
Kanye's set included a number of his greatest hits, including 'Stronger', 'Bound 2', 'Touch The Sky' and 'Paris' to thousands of fans.
He also dedicated 'Lost In The World' to wife Kim Kardashian, as he was joined on stage by special guest Justin Vernon from Bon Iver.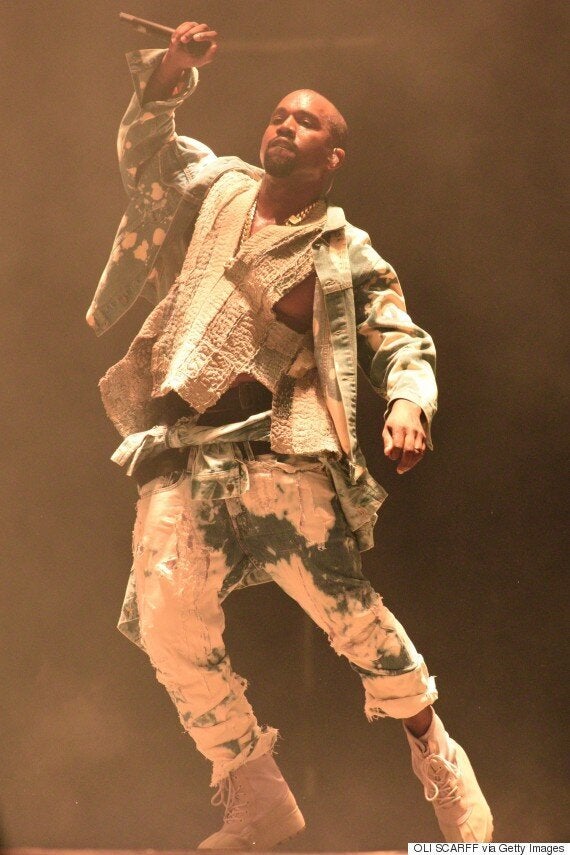 Kanye dedicated a track to his wife Kim Kardashian
Explaining the collaboration, he said: "Earlier we were running through hit songs, but this song was extra special to me, so we're not going to run through this s**t in two minutes like some radio version," he told the audience.
"When I was working on Dark Fantasy, I was trying to explain to a girl who I love so much how much I loved her, and I didn't have any words to this record - but we loved the beat.
"Actually in an email I wrote this to her - I said, 'You're my heaven, you're my heaven, you're my freedom, you're my jail'. It was like she brought this poetry out of me, I ended up becoming what the lyrics were.
"And eventually, she ended up becoming my wife and she's here tonight."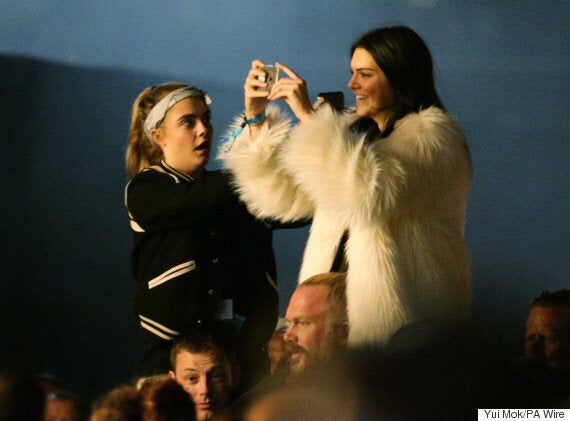 Kendall Jenner and Cara Delevingne were spotted watching Kanye
The Who are set to close the festival on Sunday night with their headline set on the Pyramid Stage.
Watch a clip of Kanye's set above, or watch the full thing on the BBC iPlayer.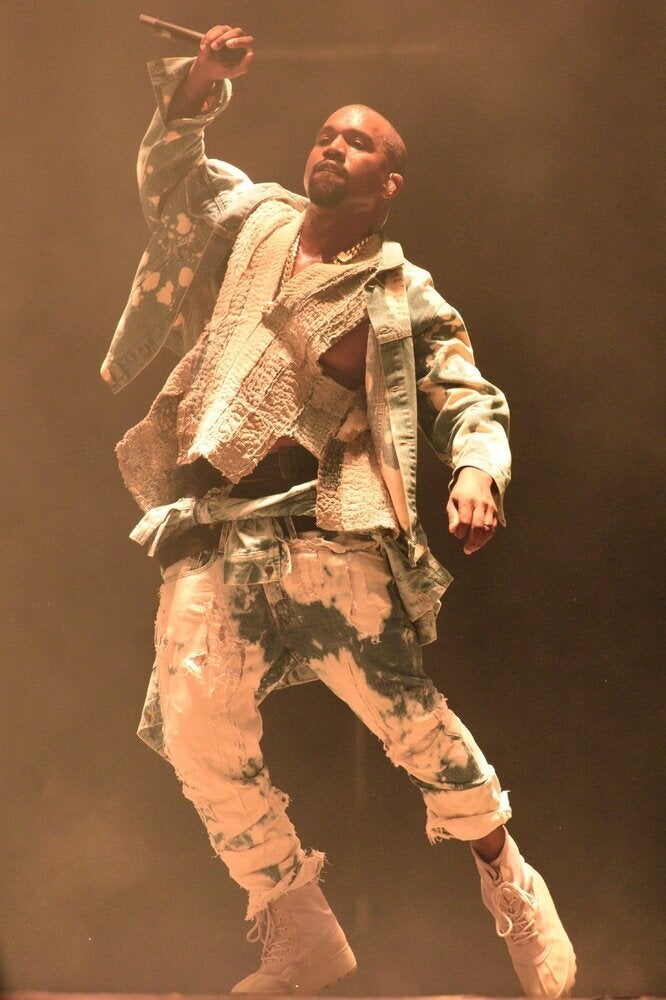 Glastonbury 2015: Day Two