Videos from the event show the crowd fist pumping in unison and chanting along to angry speeches by state officials. Participants were seen marching around the stadium with placards carrying slogans like "American imperialists are the war aggressor" and "Defend!".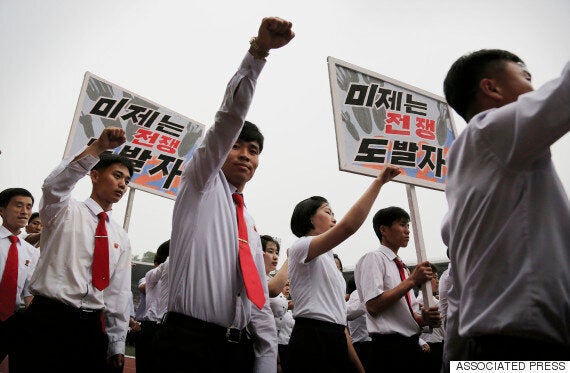 Pyongyang's official Korean Central News Agency (KCNA) issued a statement saying: "We appeal to the world to turn out in the worldwide anti-US struggle to dismember the gangster US imperialists.
"Asia should turn out to cut off the US right hand, Africa should rise up to cut off the US left land, the Mid-east has to cut off the US ankles and Europe has to cut off the US neck".
They went on to urge the world to take a stand against "the fatty monster US imperialists," saying: "The US is just like a paper tiger easy to be crushed and set on fire".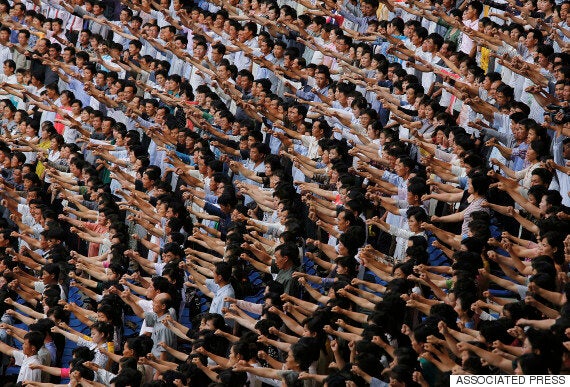 The rally is part of the 'Struggle Against US Imperialism Month,' which takes place every June. It's a time in which North Koreans flock to war museums and gather to take action against the 'evils' of the US.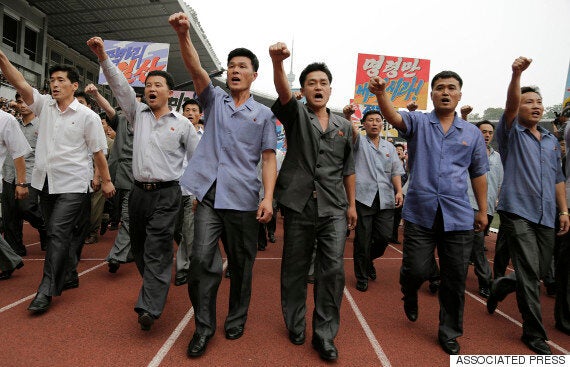 Despite often being referred to as the 'Forgotten War' in America, the 1950 - 1953 Korean War claimed millions of Korean lives, and left tens of thousands of Americans dead.
North Koreans believe that the US started the war.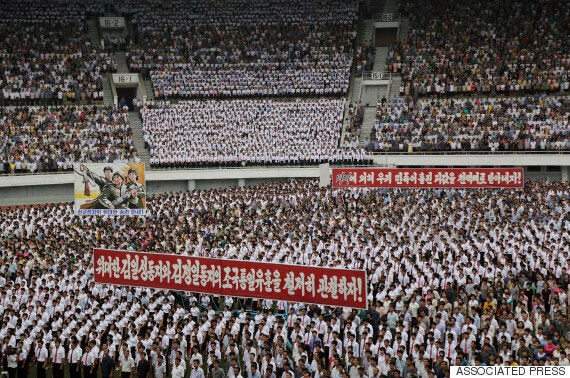 The KCNA statement went on to say that North Korea was "ready for a conventional war, nuclear war and cyber warfare".
It added: "The only way for the US to take is to make apology before the army and people of North Korea and hoist a white flag".
Related