US President Barack Obama has called a Supreme Court decision to allow same-sex marriage anywhere in the US "a victory for America".
He said: "What an extraordinary achievement. What a vindication of the belief that ordinary people can do extraordinary things."
Gay and lesbian couples already could marry in 36 states and the District of Columbia, but the court's ruling on Friday means the remaining 14 states, in the South and Midwest, will have to stop enforcing their bans on same-sex marriage.
The outcome is the culmination of two decades of Supreme Court litigation over marriage, and gay rights.
Obama went on to say: "Today, we can say in no uncertain terms that we have made our union a little more perfect."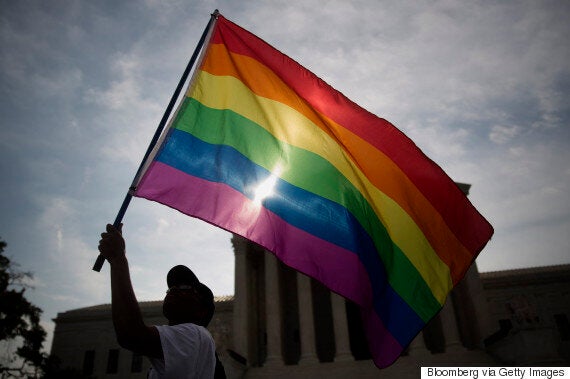 A man waves a rainbow flag outside the Supreme Court which has ruled that same-sex couples can marry anywhere in the US
Stonewall Chief Executive Ruth Hunt said: "This is a fantastic day for equality and with Pride events taking place all around the world this month, this news could not be more perfectly timed. Congratulations to all the happy couples who will now be able to say 'I do'.
"There's still a long way to go until marriage is legal for all same-sex couples across the world, but we hope that today is a sign of more good things to come."
The court ruled 5-4 in favour of the decision, allowing Americans, no matter their gender or sexual orientation, to marry the people they love.
Justice Anthony Kennedy wrote the majority opinion, just as he did in the court's previous three major gay rights cases dating back to 1996.
The White House tweeted "loves wins" with an interactive graphic showing how gay rights spread across the US.
Whether states allow same-sex couples to marry immediately, or days or weeks from now, will depend on the actions of local and state officials, who could delay the final effect of the decision for a few days or even weeks, Vox reports.
"What can happen and should happen is that states should start issuing marriage licenses almost immediately," James Esseks, director of the American Civil Liberties Union's LGBT and AIDS Project told Vox. "Once the Supreme Court rules, it's the law of the land, and they can go forward."
It's possible that some states will require federal courts that have already ruled on marriage equality to lift their stays on states granting marriage licenses, it reported.
Paul Smith, one of the nation's leading LGBTQ attorneys, told Vox: "There may be some time lag."
A flurry of legal challenges to states' same-sex marriage bans followed the Supreme Court's decision in June 2013 to strike down the Defense of Marriage Act, the federal ban on same-sex marriages.
The decision was met with enthusiasm on Twitter, although some users were surprised that same-sex marriage was not already legal across the US.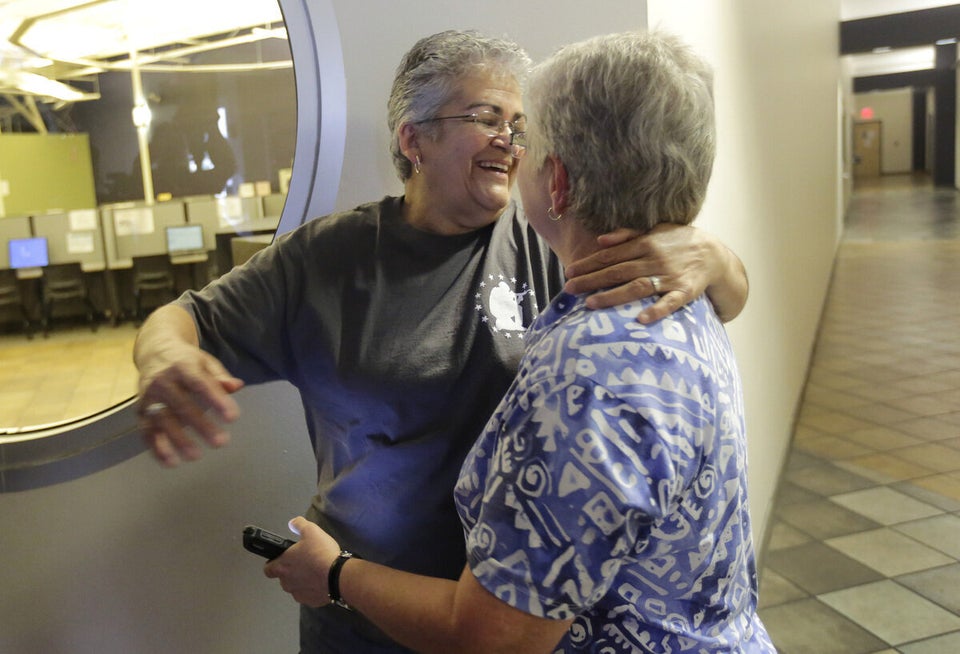 US Supreme Court rules on gay marraige
Popular in the Community