These Glastonbury pictures show the sheer scale of the largest greenfield festival in the world.
The festival gets underway today with over 175,000 revelers crammed into the 900-acre Worthy Farm in Somerset.
But these incredible aerial photographs make them look like ants and with another 40,000 security guards, litter pickers, stewards, volunteers and retailers, this huge farm is about to get a lot smaller.
Gates at the 900 acre site in Pilton, Somerset, opened at 8am on Wednesday (24 June), with many having stayed in their cars overnight to ensure they were among the first to pitch their tents.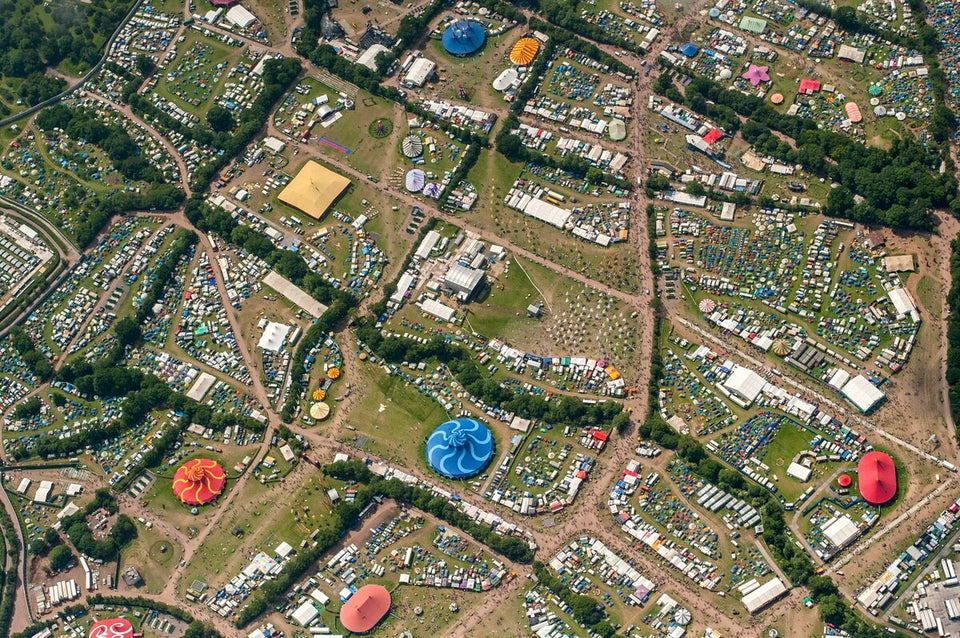 Glastonbury from the air