Thousands of people took to the streets of London for the annual Pride parade on Saturday with a little added bounce in their steps following the US Supreme Court's positive ruling on gay marriage across America.
The United States flag will join Ireland and Mozambique's at the front of the march, recognising recent gay rights progress in all three countries.
Central London will be awash with a rainbow of colour as more than 250 groups take part in the three-and-a-half-hour parade which ends at Whitehall.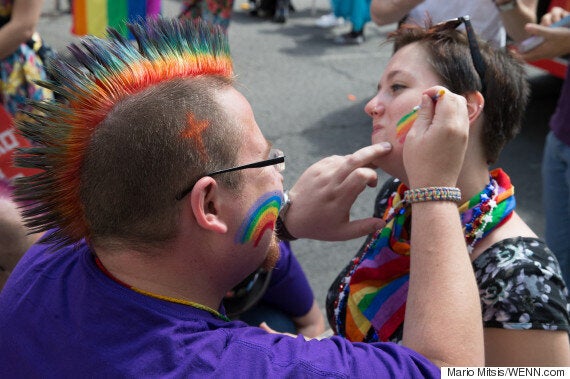 Revelers paint rainbows on their faces in readiness for the Pride march
Last year more than 750,000 people attended Pride In London and the Met's Deputy Assistant Commissioner Helen Ball said they will lay on extra security "to help protect and reassure the public".
Friday's Supreme Court ruling which gives same-sex couples the right to marry anywhere in all 50 states across America, has since being applauded by British Olympic diver Tom Daley.
The 21-year-old athlete, who came out two years ago by posting a video online explaining that he was in a relationship with director and producer Dustin Lance Black, said the American ruling is "a massive step".
"I think the rest of the world will look at that, and try and make that the same for all their countries too," he told Pink News, adding that he thinks the whole of the UK will have "full equality" in the next decade.
Currently gay marriage is legal across Great Britain but not in Northern Ireland.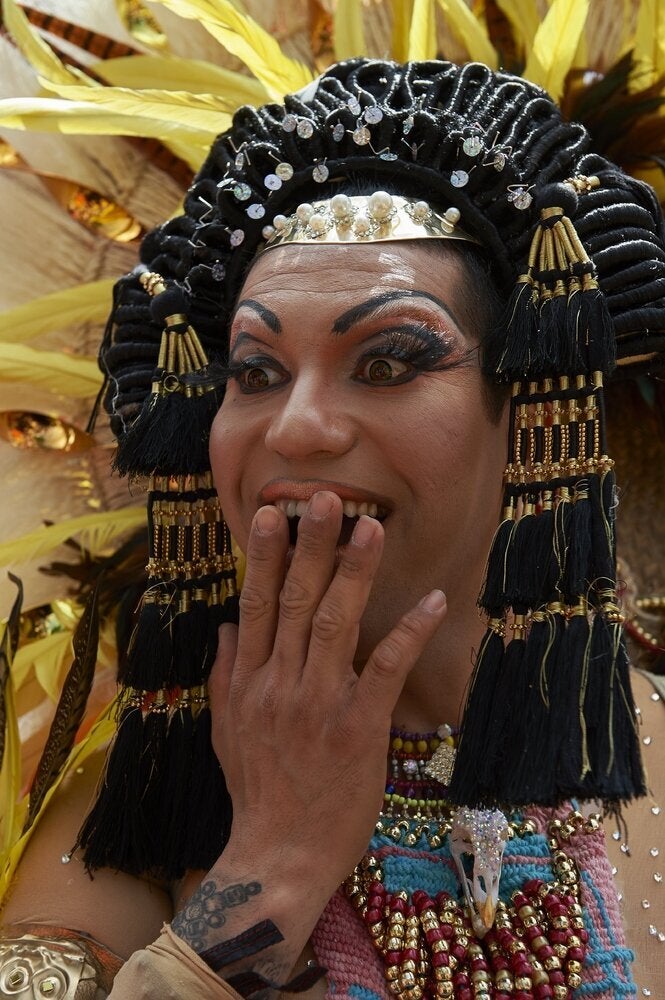 London's Pride a rainbow of diversity
Speaking at Friday night's Attitude Pride Awards Robin Windsor, former professional dancer on Strictly Come Dancing, said: "It's unbelievable that it happened the day before Pride, and it's put everybody in such a great mood and high spirits, ready for such an amazing weekend."
Ukip have been banned from the parade amid concerns for the safety of those taking part.
Organisers of the event said earlier this month that they had to "wrestle with a difficult issue" when deciding whether or not to allow a group from the right-wing political party to enter the parade.
But they said the decision was made to reject Ukip's application "in order to protect participants and ensure the event passes off safely and in the right spirit".
Popular in the Community