The number of Britons killed in the Tunisia terror attack continues to rise, with officials confirming that 15 are now among the 39 dead.
Early Saturday the death toll increased from five to eight, but by late afternoon it had reached 15, with Foreign minister Tobias Ellwood saying he expects the number to rise further.
The news came as a picture emerged of the shooter casually strolling the beach armed with an Ak47 before he opened fire on sunbathing tourists.
One of the victims has been identified as 24-year-old beauty blogger Carly Lovett. Friends paid emotional tributes to the former University of Lincoln student on social media. The university's School of Film and Media tweeted: "Saddened to hear news reports of Carly Lovett in Tunisia - Graduate of our University 2013."
Another victim was named as Adrian Evans, who worked for Sandwell Council in the West Midlands. According to PA, council leader Darren Cooper said: "We are very sad to hear that one of our employees has been killed in the terrorist attack in Tunisia.
He added: "Adrian Evans was a very popular and long-serving employee, who was manager of our Gas Services Team. We are absolutely devastated for Adrian's family, friends and colleagues and our thoughts are with them and all those affected by this tragedy."
Mr Evans's nephew, Joel Richards, was also reportedly killed in the massacre. He was a student at the University of Worcester.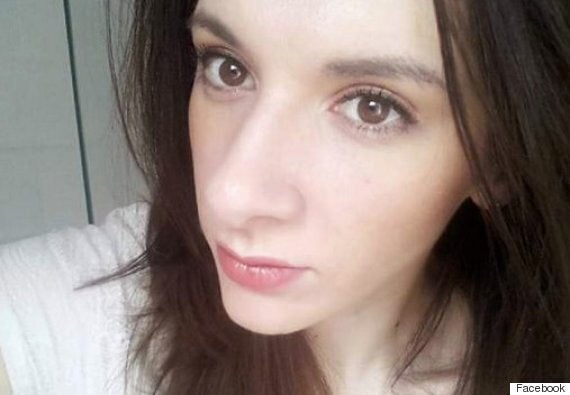 Officials have now confirmed that 15 Brits were killed in Tunisia; one of the victims is thought to be Carly Lovett
Tunisia officials have said that the "majority" of victims are thought to be British.
According to Sky News, Mr Ellwood called the Tunisia attack the "most significant attack on the British people" since the July 7 attacks in 2005, when 52 people were killed by four suicide bombers.
Tunisian PM Habib Essid earlier told a news conference that the "majority" of victims were British, followed by Germans.
According to Sky News he said: "The majority are British. After come the Germans, then the Belgians and then other nationalities," he said, adding that there were also French victims.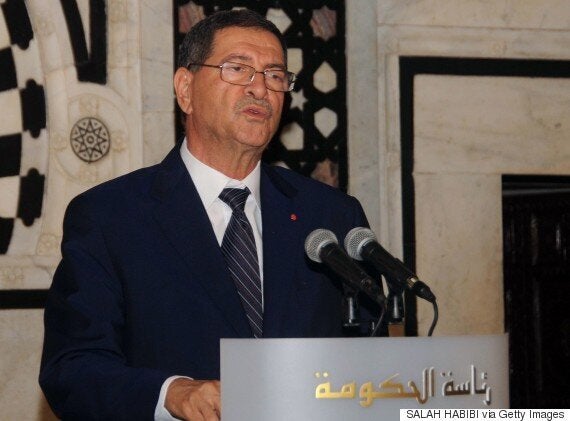 Tunisian PM Habib Essid said the "majority" of the shooting victims were British
Defence Secretary Michael Fallon on Saturday admitted, "it looks sadly as if the number of victims is going to rise".
He told ITV News: "There are a number who haven't been formally identified but there are more British dead and more British casualties."
Mr Fallon added that the shootings were "a stark reminder that we can never take security for granted".
Prime Minister David Cameron echoed his comments on Saturday, warning "many of those killed" in the "savage" shooting would be British.
Mr Cameron said a "full deployment team" of consular staff, police and experts from the Red Cross would arrive in Tunisia today to help the victims and their families. The government, he said, was doing "all we can to" help them.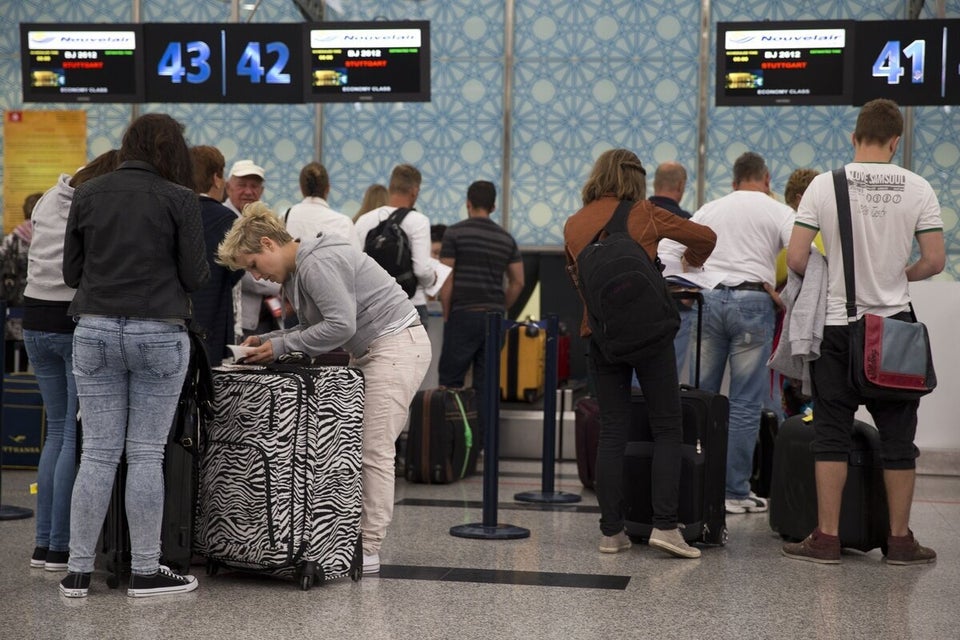 British death toll set to rise in Tunisia
Terror group Islamic State claimed responsibility for the attack in which a young man pulled out an AK47 hidden in a beach umbrella and opened fire on sunbathers in Sousse. The group earlier said they were behind an attack on a mosque in Kuwait City that killed 25 on the same day.
The shooter has been named as identified as Abu Yahya al-Qayrawani, which the Daily Mail suggests could be the jihadi name for Seifeddine Yacoubi, the gunman who was shot dead by security forces.
The Mail said British tourists were the shooters main target, and quotes and unnamed witness as saying: "He was laughing and joking around, like a normal guy.
"He was choosing who to shoot. Some people, he was saying to them 'you go away'. He was choosing tourists, British, French."
Mr Hammond said yesterday: "We have to assume that a high proportion of those killed and injured will have been British".
SITE Intel Group, which monitors the jihadist threat, tweeted: "#ISIS claimed credit for the Tunisia hotel attack in Sousse and identified the attacker as Abu Yahya al-Qayrawani."
An Irish mother-of-two who was shot dead was named locally as Lorna Carty, from Robinstown, Co Meath. An injured woman is carried away from the scene
Family friends said she had taken her husband on holiday to help him recover from heart surgery, and she was believed to have gone to the beach by herself when the gunman went on the rampage.
She was a nurse in a GP surgery in Navan, aged in her 50s, and had a son and daughter. Her husband Declan, a dairy farmer, was said to be uninjured but "absolutely distraught".
David Cameron said the UK stands "shoulder to shoulder" with Tunisia in the battle against terrorism.
The worst such attack in Tunisia's history came on the same day a man was found decapitated after an attack by suspected Islamic extremists on a French factory and a Shiite mosque in Kuwait was bombed.
Although the attacks do not appear to be directly linked they come after the so-called Islamic State called for their followers "to make Ramadan a month of calamities for the nonbelievers", and authorities have not ruled it out.
Afzal Ashraf, a consultant fellow at defence and security think tank the Royal United Services Institute, said the attacks may be linked to the anniversary of the declaration of an IS caliphate in Iraq and Syria, which is on Monday.
"If you look at these attacks, and what has been happening over the last 48 hours, attacks by IS in various parts of Syria and Iraq, they want to make a bit of a splash, to get the message out, 'we're still here - it's a year since we declared this thing, and you haven't got rid of us'. They see it as a great victory, because the world has combined against them."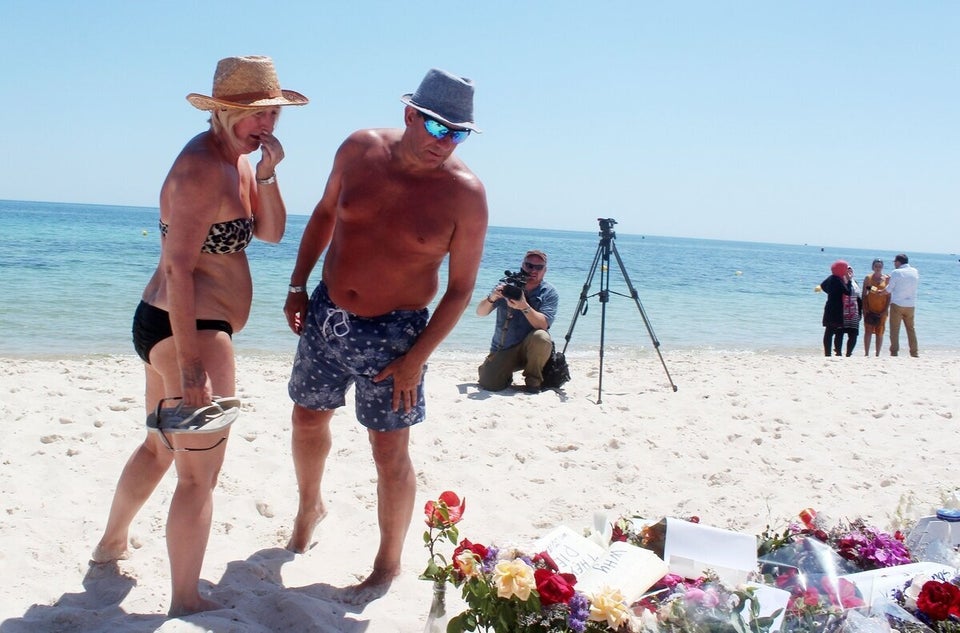 GRAPHIC WARNING - Tunisia Terror Attack
Mr Hammond chaired an emergency Cobra meeting yesterday, and another one will be held this morning to look at the UK's response to the three attacks.
A consular team is in Sousse, and two rapid response teams were travelling to the region overnight, he said.
Bodies covered in blankets were strewn across the beach and medical staff used sun loungers as stretchers to carry away the dead and injured.
At least 36 people were wounded in the attack.
Despite initially believing there was more than one gunman, the Tunisian authorities later said the killer was thought to be a young student who had not previously been known to their security services.
His killing spree on the beach at the Riu Bellevue Park ended when he was shot dead by police. A bomb was found on his body.
British tourist Ellie Makin, from Ripon, North Yorkshire, who was on holiday with her friend Debbie Horsfall from Huddersfield, said the gunman was next to them on a sunbed.
She told ITV News: "He was to the right of me because we were on the last sunbed on the beach. All of a sudden I got up anyway and just happened to look right and all I saw was a gun and an umbrella being dropped.
"Then he started firing to the right hand side of us. If he had fired to the left I don't know what would have happened, but we were very lucky."
Olivia Leathley, 24, was with her boyfriend Mike Jones in her room at the hotel when she heard "loud bangs" from the beach.
They ran to the lobby where they found a woman whose husband had been shot in the stomach in front of her.
Miss Leathley said: "All she said was that he'd been shot and that he was there bleeding on the beach and he was just saying, 'I love you I love you', and then his eyes rolled back into his head. But at that point she was dragged away by people who were trying to keep her safe."
She was thought to be referring to Saera Wilson, who later told the BBC that her fiance Matthew James used his body as a human shield.
She said gas engineer Mr James, 30, from Trehafod, near Pontypridd, was hit in the shoulder, chest and hip.
Speaking from the hospital where Mr James is being treated, Ms Wilson said: "He took a bullet for me. I owe him my life because he threw himself in front of me when the shooting started.
"He was covered in blood from the shots, but he just told me to run away.
"He told me: 'I love you babe. But just go - tell our children that their daddy loves them'.
"It was the bravest thing I've ever known."
Those killed are more likely to be foreign as the local Muslim population is less likely to go to the beach during the holy month of Ramadan.
Tension has been high in Tunisia since an attack on the National Bardo Museum in March which killed 22 people, mostly foreign tourists including a Briton.
A suicide bomber blew himself up in a failed attack on the beach in Sousse in October 2013, while 21 people lost their lives in an attack in the country earlier this year.
Tunisia has undergone unprecedented social and political change since the 2011 uprisings and the Foreign Office says there is a ''high'' threat from terrorism.
Sousse is on the east coast, about 87 miles south of the capital, Tunis. Around 1.2 million tourists visit Sousse every year, drawn by the hotels, sandy beaches and culture.
Popular in the Community