Pierce Brosnan has become a grandfather for the third time.
The James Bond actor uploaded a photo to his Instagram account of his son Séan with his newborn daughter, named Marley May Cassandra.
The 62-year-old captioned the photo: "My darling Sean with his baby girl Marley May Cassandra what utter joy to be her grandpa... beautiful life!"
Séan Brosnan, 31, who is also an actor, wed his film producer wife, Sanja Banic in New York last year after three years together.
In their newborn daughter's name, they paid tribute to the new dad's late mother, Cassandra, who died from ovarian cancer in 1991, aged only 43.
The photo received more than 5,000 likes soon after being posted on 29 June, with thousands of comments congratulating the new grandfather.
Many fans also commented that the newborn seems to be "smiling happily" in the photo.
Another wrote: "She is so beautiful. Congratulations to everyone! She is even smiling? Blessed!!!"
Pierce Brosnan has five children - Séan, 31, and two adopted children from his late wife, Cassandra - Christopher, 42, and Charlotte who also died from ovarian cancer aged 42.
He has two children with his current wife Keely Shaye Smith - Dylan, 18, and Paris, 14.
Brosnan also has two grandchildren from his daughter Charlotte - Isabella, 17, and Lucas, 11.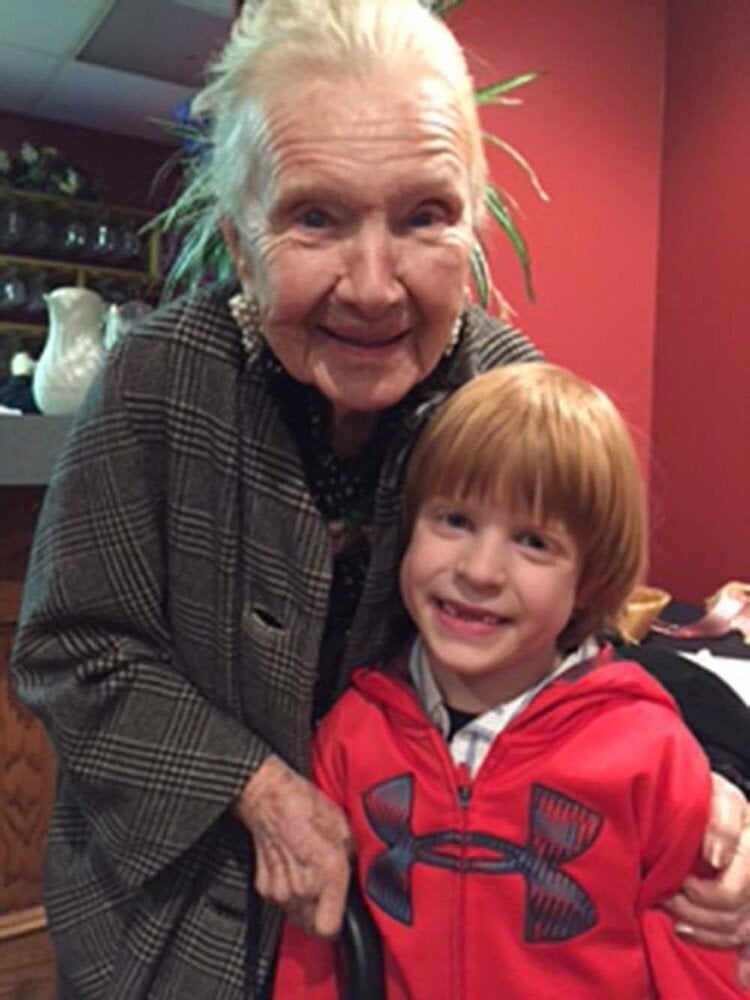 Great-Grandparents With Their Great-Grandchildren