The gunman can be seen with his assault rifle still in hand, trying to run and escape on the luxury beach.
An onlooker can be heard screaming: "Catch him" as he flees across the sands of the exclusive tourist resort.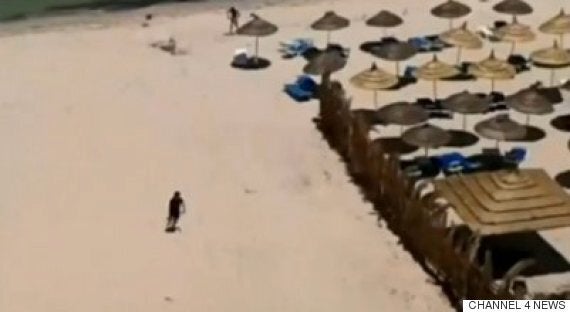 A man chases the attacker as he flees the scene of the Tunisian beach
Close inspection of the footage also reveals a figure chasing the attacker - perhaps someone trying to catch him.
In extraordinary scenes a local man tells Channel 4 how he threw roof tiles at the gunman as he tried to escape, hitting him and yelling: "You terrorist, you dog."
The terror unfolded at the RIY imperial Marhaba and the RIU Bellevue resorts on Friday and has so far taken the lives of 38 people.
"I feel the loss of the family so strongly - I feel like I have died along with the victims, I am so ashamed."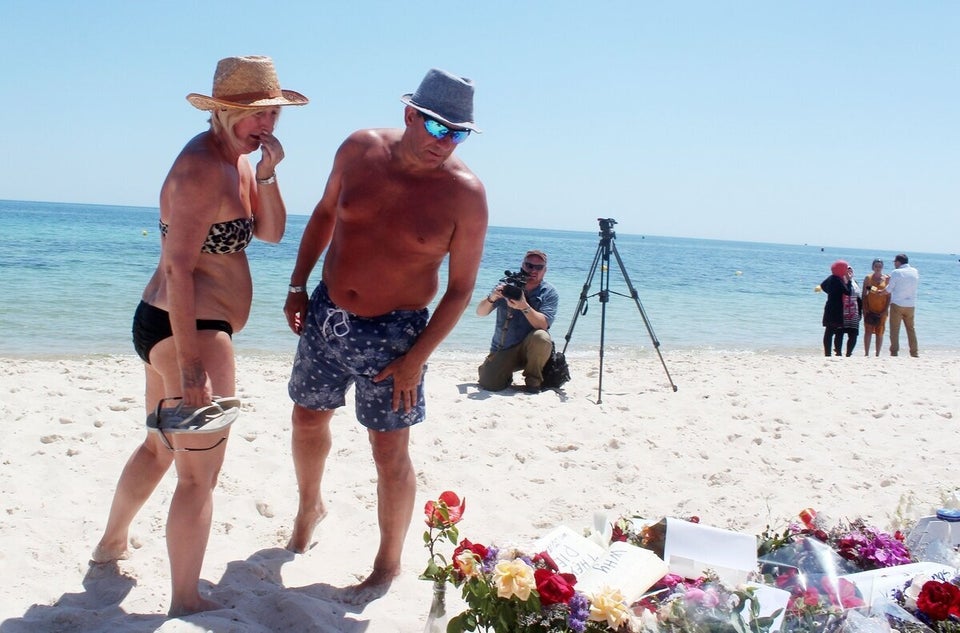 GRAPHIC WARNING - Tunisia Terror Attack
Sousse, the city where the attack occurred is on the east coast of Tunisia and around 1.2 million tourists visit every year, drawn by the hotels, sandy beaches and culture.
Foreign Minister Tobias Ellwood described the attack to Sky News as the "Most significant attack on the British people" since the July 7 attacks in 2005, when 52 people were killed by four suicide bombers.
The Foreign Office has since updated its travel advice to warn that further terrorist attacks in Tunisia are possible and urged people to be vigilant.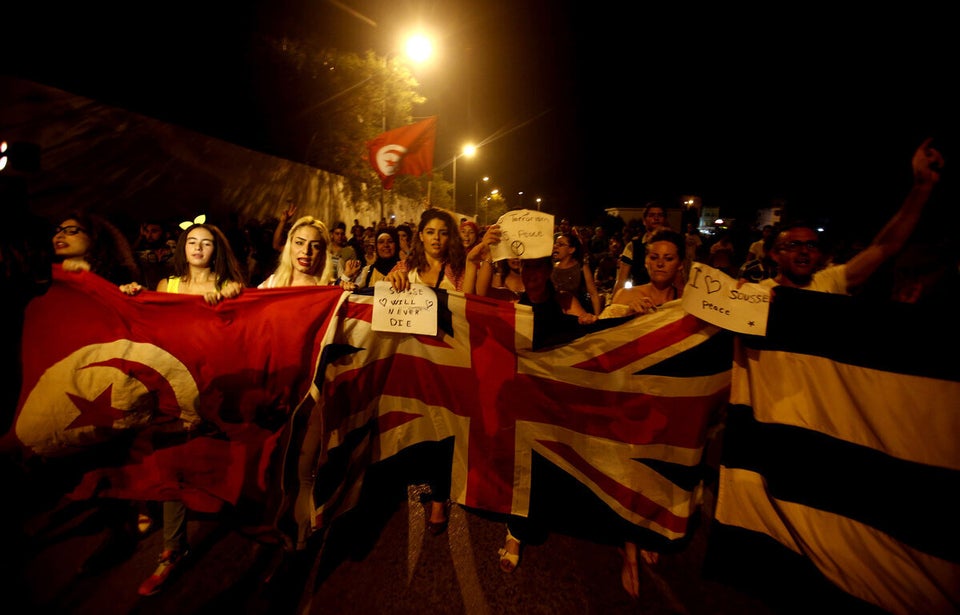 March against terror attack in Sousse
Related