So, you know when it's arguably the biggest day of your career, and you step out ready to do your best, and suddenly you see some gross person in the distance, waving a flag with a still image from a sex tape your wife made a decade ago on it? Yeah, well, Kanye West does.
During the 'Touch The Sky' rapper's Glastonbury coverage over the weekend, one member of the crowd was spotted waving a flag, sporting an image of Kim Kardashian taken from the middle of her infamous sex tape.
Kanye West performs at Glastonbury
You know, the one filmed 10 years before she even got engaged to Kanye? The one that was leaked online without her permission, and that she initially filed a lawsuit against when an adult film company started making money off it? Remember that one?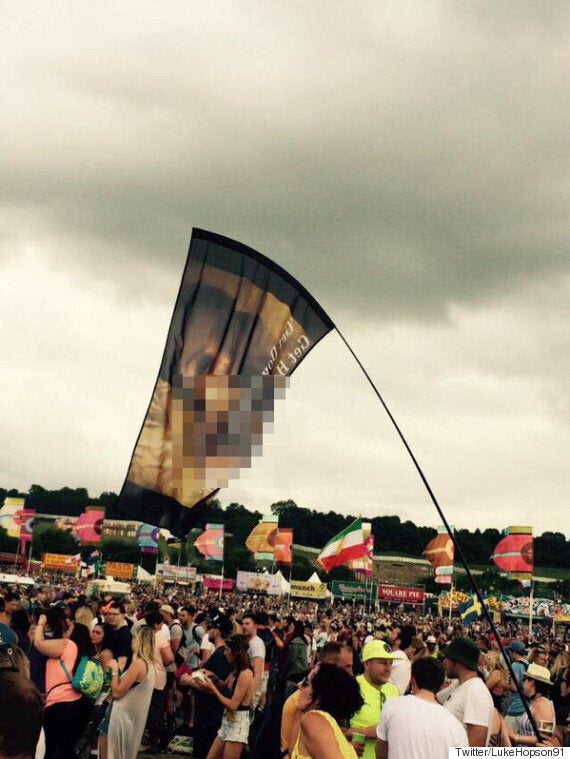 The (censored, obviously) flag in question
Along with a still from the sex tape, which she recorded with her ex-boyfriend Ray J, in 2003, the flag also featured a crude line from one of Kanye's raps.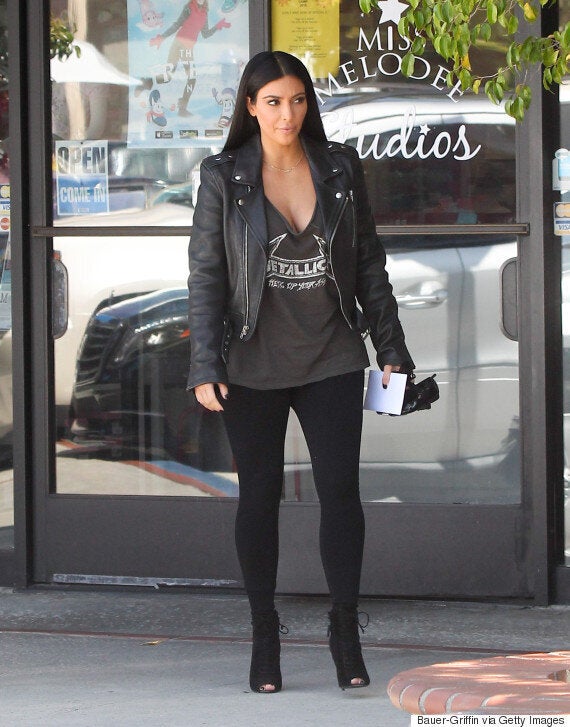 Kim K in 2015, rather than, y'know, 2003
If Kanye did see the flag - which, judging from the giant blinding lights in his face, it's a safe bet he didn't - it certainly didn't knock his confidence, as he declared to the crowd at the end of the festival: "You are watching the greatest rock star in the world. The greatest rock star in the world!"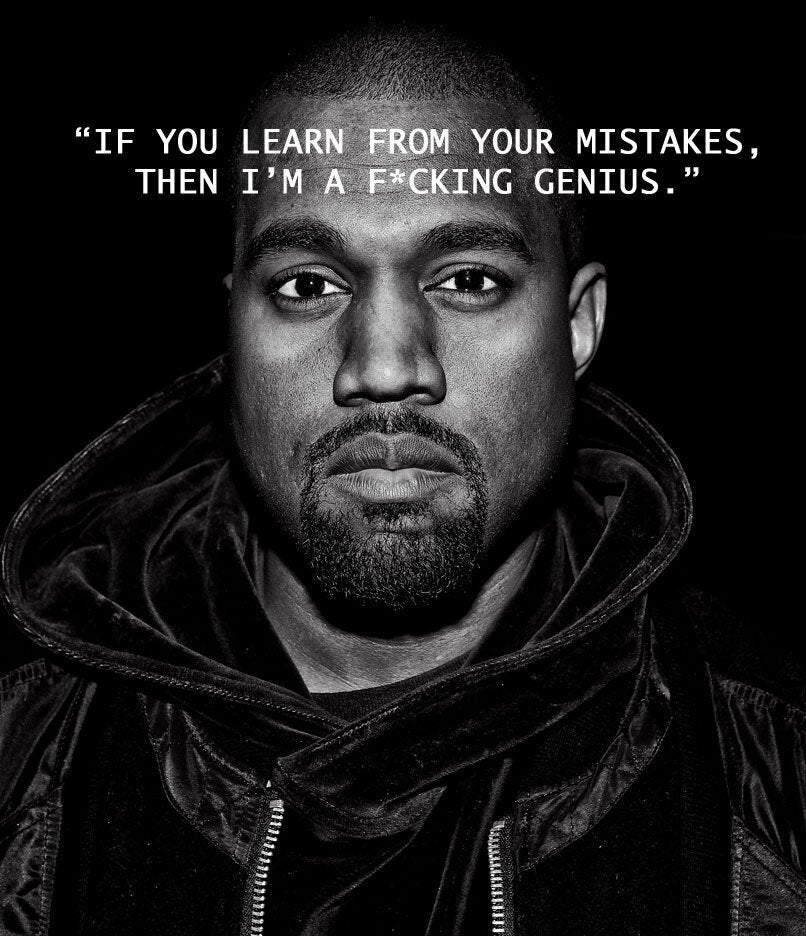 The Wisdom Of Kanye West