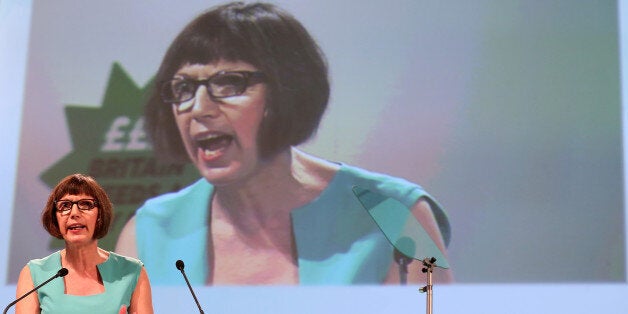 A report claiming over half of UK households get more in benefits than they pay in taxes is "extremely misleading" as it includes pensioners, according to the TUC.
The latest Economic Bulletin from the Thatcherite think-tank the Centre for Policy Studies (CPS) claims 51.5 per cent of households receive more from the state than they pay in tax.
TUC General Secretary Frances O'Grady was scathing in her response to the report, and pointed out it counted pensioners as those receiving benefits but not paying taxes.
She said: "The CPS analysis is extremely misleading and a blatant attempt to give the government political cover to slash public services and in-work benefits.
"The report's claim that over half of UK households receive more from the state than they pay in taxes is only true if you include retired households – who no longer pay income tax but have contributed to the system all their working lives.
"The number of working-age people who receive more in support is around one in three and the vast majority of these are low-paid families. But why let facts get in the way of spin?"
The report's author, Adam Memon, claimed the poorest are still suffering from high taxes, and called for deeper welfare reform to reduce benefit dependency.
He also claimed inequality is lower now than at any point during New Labour's 13 years in Government.
Mr Memon, Head of Economic Research at the CPS, said: "Welfare dependency is an economically destructive phenomenon which tears at Britain's social fabric. It reduces the incentive to work and earn more whilst keeping people trapped in a cycle of low aspirations, low productivity and low pay.
"The welfare state must protect the vulnerable and encourage self-reliance but for too many households it has become a permanent trap.
"Net dependency at 51.5 per cent is still too high. Simply attempting to alleviate difficult economic conditions with welfare payments can only ever be a short term fix. Indeed, the case for making a further £12billion of savings in the welfare budget rests not only on the need to reduce the budget deficit but also on the need to reform welfare to boost employment and encourage growth in real wages.
"The Government must press ahead with deeper welfare reform."
Earlier this month, Mr Osborne and Work and Pensions Secretary Iain Duncan Smith confirmed details of the cuts would be announced in the July 8 Budget.
Writing in the Sunday Times (£), the pair said: "This government was elected with a mandate to implement further savings from the £220 billion welfare budget. For a start, we will reduce the benefit cap, and have made clear that we believe we need to make significant savings from other working-age benefits.
"We will set out in detail all the steps we will take to bring about savings totalling £12 billion a year in next month's budget and at the spending review in the autumn.
"It took many years for welfare spending to spiral so far out of control, and it's a project of a decade or more to return the system to sanity."
"Reforming the damaging culture of welfare dependency and ensuring that work pays has been central to our mission to make Britain fit for the future."