This is why you shouldn't dick around when it comes to getting inked.
'Bonnie' revealed that her motivation to hide the niche tattoo wasn't because it was bizarre or weird or, well, 'cause there was a penis that appeared to be ejaculating blood up the back of her leg.
But, in fact, it was because she works with children in a psychiatric residential facility and so thought it was best to get her "dick covered up".
After she posted the image, internet users were left more than a little baffled as to why the penis was part of the tattoo in the first place.
After a little digging, we can reveal that the tattoo reflects a song by Le Tigre whose lyrics read: "I can see your disco disco dick is sucking my heart out of my mind."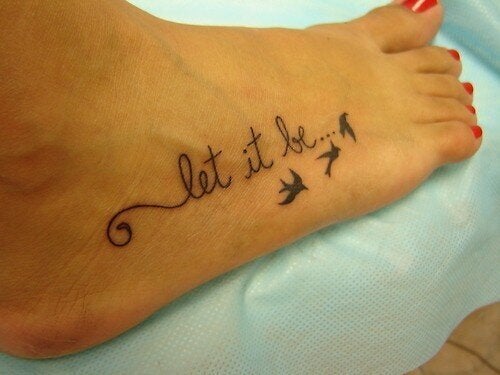 Quote Inspiration For Your Next Tattoo