A young mum is appealing for funding to open a breastfeeding café named "The Milk Lounge" after being too embarrassed to feed her son in public.
Charlotte Purdie, 21, from Nottingham recently gave birth to her first son Bobby, but said she felt uncomfortable feeding him in cafés, as well as experiencing few places with correct baby facilities.
She is now trying to raise £5,000 on Kickstarter to open a special baby-friendly café where mums are encouraged to breastfeed at the table. She has already found a premises for her cafe in Nottinghamshire.
The mum-of-one wrote on the page: "Every mum knows the difficulties that surrounds feeding their child when out and about in town/city centres.
"I became a mum in March 2015, and it took me three weeks to get the courage to take my little boy out and about over his usual feed times."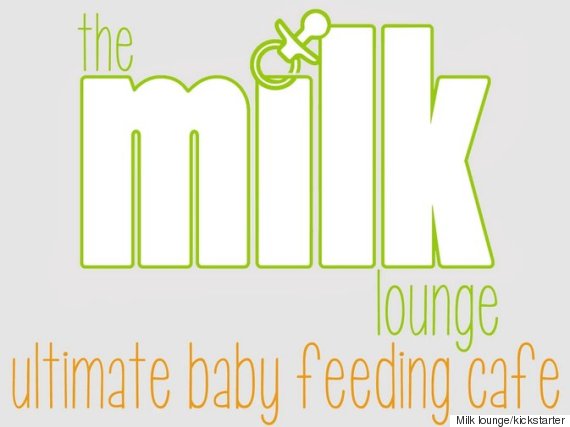 Purdie added that she wants to bring a "comfortable, clean and great value baby feeding experience" to mums.
However, the 21-year-old wrote that she has had an issue with funding.
Although the banks "love her idea", they want Purdie to put in 50% of the loan amount before they lend the money.
She is hoping for £5,000 to be pledged before 14 August 2015, and the Kickstarter page is slowly racking up supporters.
Manchester selfie xx pic.twitter.com/4aC3ImptLE

— Charlotte Purdie (@CharlottexWhite) December 15, 2013
Purdie told The Mirror: "It's a space for families to be able to access everything they need to feed their child effectively.
"I just know that as a 21-year-old girl I felt uncomfortable breastfeeding in other places, not because of where I was but of the people around me."
The Milk Lounge will provide rooms for mothers to socialise in, as well as private booths and bottle-warming stations.
SEE ALSO:

MP Urges TOWIE Stars To Breastfeed To 'Encourage Working Class Mothers To Do The Same'

Katie Hopkins Slammed For 'Hateful' Comments About Mums And Breastfeeding
Purdie has said there will be "plenty of room" for pushchairs, too and explained that she wants to open a café that includes the following facilities:
Changing rooms with enough space for pushchairs, feeding rooms with sockets for the expressing mums out there
Feeding booths for breast feeding mums who want their privacy
Enough room for groups of mums to meet with their friends, without having to worry about space for pushchairs
A toddlers corner with a small play space/TV to entertain siblings
Lactation cookies and 'hand foods' so mum can have a bite to eat whilst feeding their child
Bottle warming stations
Fresh jugs of water on tables as you arrive
Waitress/waiter service for mummies who are feeding little ones
Healthy food options, as well as lots of home made cakes
We want to stock formula which you can buy by the bottle if you've ran out
We also plan to provide/sell feeding aprons
Purdie has been using social media to raise awareness of The Milk Lounge opening, encouraging others to sign up and support.
Follow @themilklounge to keep up to date with funding and building works, as well as a countdown to… https://t.co/SukZ9QLu4f

— Charlotte Purdie (@CharlottexWhite) June 29, 2015
Check out The Milk Lounge- the UK's first baby feeding cafe on @Kickstarter we neef your help! http://t.co/p24OE6PG1G

— Charlotte Purdie (@CharlottexWhite) June 26, 2015
The Milk Lounge now has an Instagram account which has been updating everyone on the journey to opening.
Purdie uploaded a post after reaching a mini milestone in funding.