"Cause we were like, 'Woaaaah', and I was like, 'Woaaaah' and you were like, 'woaaahh'..."
A turtle reminiscent of Finding Nemo's Crush has been filmed on a GoPro swimming through the Great Barrier Reef.
The footage was released by the WWF in Australia and is part of a project about the level of pollution affecting the Reef's turtles.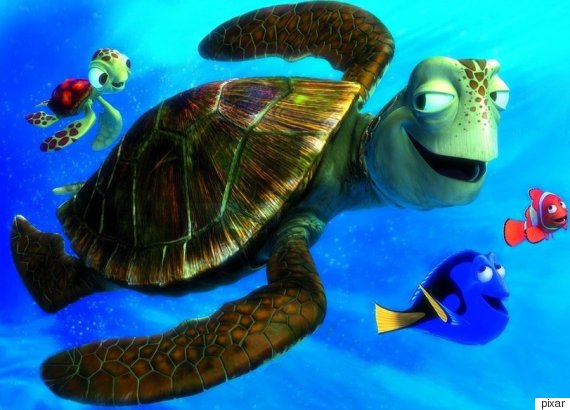 "Sweeeeeeeeet... totally"
The GoPro, attached to the reptiles back, takes us on a grand tour of the reef located just off the coast of Queensland, Australia.
In a post accompanying the video, the conservation group WWF Australia stated:
"As part of that project, the opportunity arose to very carefully fit a small GoPro camera to a turtle, to better understand the post-release behaviour of tagged green turtles. The result is this amazing video."
SEE ALSO:
The video has been released in response to a historic decision about the protection of the Great Barrier Reef.
In July the UNESCO World Heritage Committee decided to deny the underwater attraction a place on the world danger list.
Over 560,000 people signed a petition on the WWF's website to support its UNESCO campaign.