Grandfathers usually tend to be a lot less emotional when it comes to baby news.
So - we just can't get enough of this super sweet video of a couple finding out they're going to be grandparents.
Their daughter created a baby-themed collage on the wall of the soon-to-be nursery, then installed a hidden camera to catch her parents reaction when they walked into the room and found out the good news.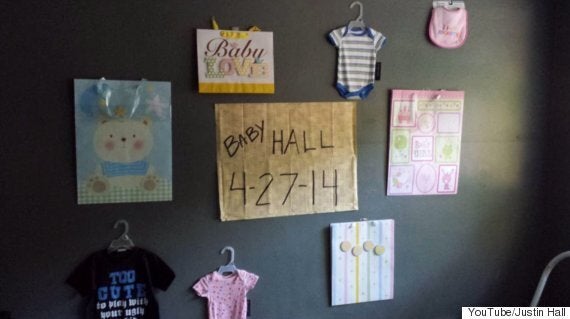 In what could be the cutest video of the day, the grandpa-to-be waits until his wife has left the room and he's all alone before jumping for joy around the baby's nursery.