The terrifying moment a ferocious great white shark attacked a cage containing a diver has been caught on camera.
Screams of fear can be heard from the female divers as the beast's jaws wrap around the bars.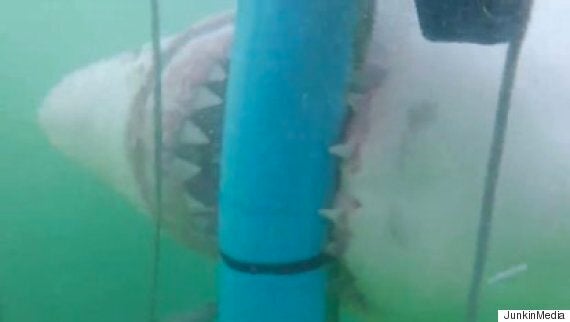 The terrifying moment the shark took a bite
New Yorker Hillary Rae Petroski captured the terrifying footage on her underwater camera and at one point is heard screaming: "Oh my god.'
"Each year fewer than 10 people get taken out by sharks... that's compared with more than 400 killed by electric toasters."
They are highly adapted predators and their mouths are lined with up to 300 sharp angled triangular teeth.