To mark the 10 year anniversary of the London 7/7 terrorist attacks, HuffPost UK is running Beyond The Bombings, a special series of interviews, blogs, in-depth features and exclusive research reflecting on how Britain has changed since.

Gerard Butler's new film 'London Has Fallen' has been slammed for being "insensitive", following the release of a new trailer, which shows the capital city being bombed, just days before the tenth anniversary of the 7/7 bombings.
The film - a sequel to 2013's 'Olympus Has Fallen' - sees Butler reprise his role as Secret Service agent Mike Banning, as he fights a new attack on London.
However, the timing of the trailer's release has been criticised by a leading organisation set up to remember the victims of 7/7.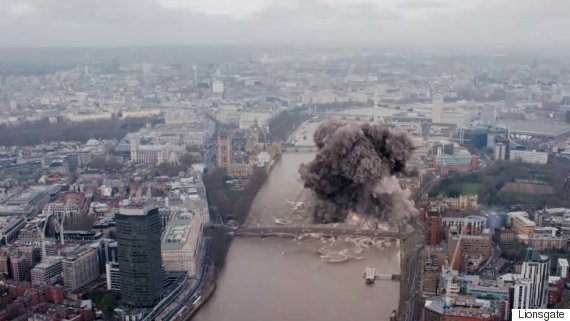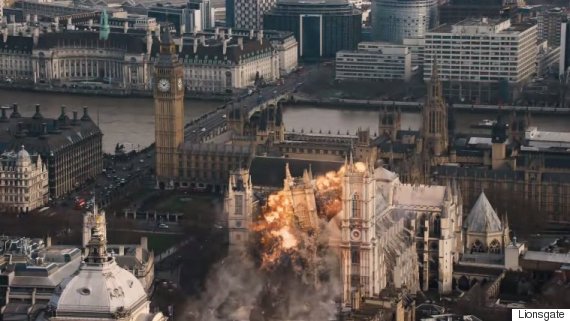 London is seen burning and crumbling in the trailer
Chair of The Tavistock Square Memorial Trust, Philip Nelson, told The Mirror: "This is not the first time that Hollywood has been insensitive.
"If the story is about terrorism then this is extremely insensitive. People have also recently died of a terrorist attack in Tunisia.
"I have seen an image of Big Ben with the clock face blown out, that's also insensitive.
"[Our Trust] has had lots of help from America so I just think that these are the wrong images to portray."
He added: "Is the summer the best time to be promoting this film anyway?"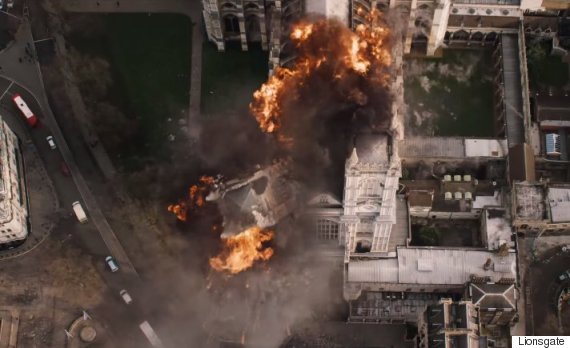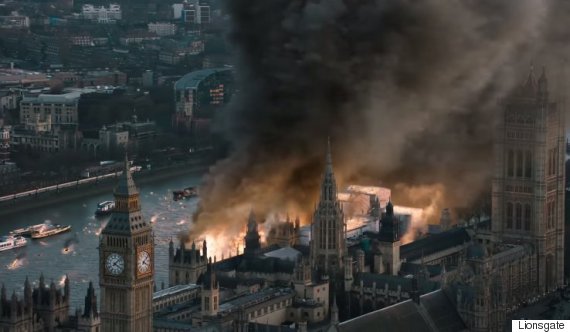 These scenes have been branded 'insensitive' in light of the 7/7 anniversary
Twitter users also took to the social media site to blast the trailer:
30 British dead in Tunisia. 10th Anniversary of 7/7 next week. Today: trailer for #LondonHasFallen released. What bloody idiotic timing

— Guy Lambert (@SohoGuy) July 1, 2015
surely releasing the trailer for 'london has fallen' just under a week before the 10th anniversary of 7/7 is a touch insensitive?

— michael devlin (@mdvln) July 1, 2015
Probably not the best idea to release the trailer for a film called "London Has Fallen" a week before the 10 year anniversary of 7/7...

— Ryan Williams (@Ryan_TWilliams) July 1, 2015
When @lionsgatemovies drops its trailer for 'London Has Fallen' a few days before the anniversary of 7/7. Stupid. #london #terror #numpties

— smallangry (@smallangry) July 1, 2015
I think maybe a week off the 10th anniversary of 7/7 may not be the time to release the London Has Fallen trailer..

— Chris Perkins (@misterchristor) July 1, 2015
Anyone finding the promotion of #LondonHasFallen a toooouuuuucchhhh insensitive with the 7/7 10th anniversary coming up?

— devillefilm (@devillefilm) July 1, 2015
The London terrorist attacks on 7 July 2005 killed 52 people and injured over 700, when bombs were detonated on three tubes and a bus across the city.
'London Has Fallen' is due for release in 2016.
How was Britain impacted by the 7/7 bombings? Join the @HuffPostUK conversation on Twitter with #BeyondTheBombings
LIKE US ON FACEBOOK | FOLLOW US ON TWITTER