A leopard has been euthanised after a disturbing encounter with a British safari guide in Kruger National Park, South Africa.
Curtis Plumb, who was driving, needed surgery after being bitten by the predator when it leapt at his vehicle.
The mauling was caught on camera by a tourist who said: "Some of the people seated behind the ranger tried to help by beating the animal with their cameras."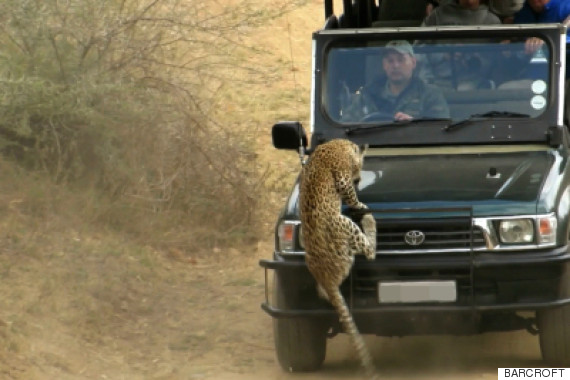 The leopard attacked Curtis Plumb in South Africa
Grant Ford, the cameraman, saw the incident unfold alongside his 13-year-old son.
In his eyewitness account Ford said: "Mr Plumb stopped his vehicle full of tourists to watch the big cat after they spotted it in the bush. It was then the predator suddenly attacked."
A field guide working for one of the Open Safari Vehicle companies operating in KNP was attacked by a leopard today during a game drive.

— Kruger National Park (@SANParksKNP) July 2, 2015
"Without warning or provocation it launched itself into the safari truck and grabbed the ranger's arm. Fortunately he had a bush jacket on.
"What followed was insane. The occupants of the safari truck were screaming."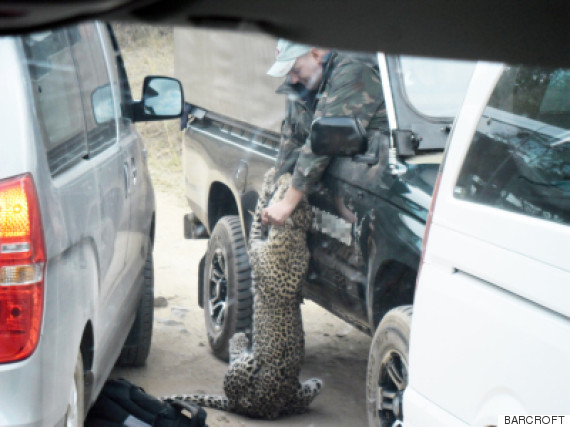 The 'big cat' was run over after attacking the safari guide
SEE ALSO:
The animal was run over by two separate vehicles during the shocking encounter. It sustained injuries and was later euthanised.
The attack comes just weeks after a woman was killed by a lion.
The American tourist was taking photos of the animal while at the Lion Park in the Lanseria/Honeydew area of Johannesburg, South Africa, when it attacked her.