A man draped in an Islamic State (IS) flag has been photographed walking through the heart of Westminster – with a child on his shoulders who was waving a smaller version of the same flag.
The pictures were circulated online and intrigue soon turned to outrage after it emerged the man had been questioned by police but that no action was taken.
A Met Police spokesman told Huffington Post UK: "The man was spoken to by officers, with consideration given to relevant legislation, particularly the Public Order Act, and the decision was taken by officers at the time that the man was acting within the law.
She added: "Wearing, carrying or displaying of an emblem or flag, by itself, is not an offence unless; the way in which, or the circumstance in which, the emblem is worn, carried or displayed is such as to cause reasonable suspicion that the person is a supporter or member of a proscribed organisation.
"While support of and membership of ISIS is unlawful it is not a criminal offence to advocate the creation of an independent state."
The 7/7 atrocity in London a decade ago claimed the lives of 52 people.
July 7 2005 had dawned with London still elated from learning the previous day that it had won the 2012 Olympics, but the euphoria was short-lived.
Suicide bombers Mohammed Sidique Khan, 30, Shehzad Tanweer, 22, Hasib Hussain, 18, and Jermaine Lindsay, 19, met at Luton station that morning.
They took a train to King's Cross in London, then hugged and separated to carry out their deadly missions.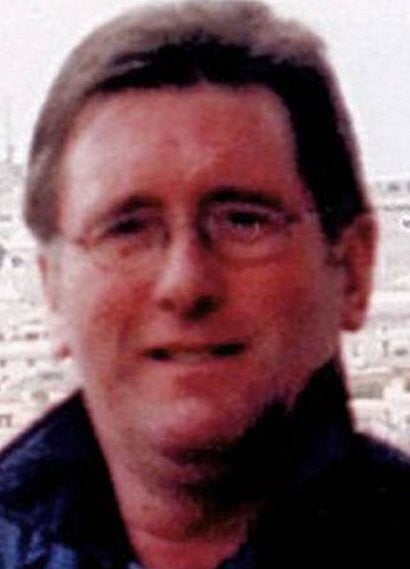 7/7 Victims
Within three minutes of 8.50am, Tanweer detonated his bomb at Aldgate, Khan set his device off at Edgware Road and Lindsay blew himself up between King's Cross and Russell Square.
Hussain detonated his device on board the number 30 bus at Tavistock Square at 9.47am.
Twenty-six died in the bombing at Russell Square on the Piccadilly line, six in the bombing at Edgware Road on the Circle Line, seven in the bombing at Aldgate on the Circle Line and 13 in the bombing on the number 30 bus at Tavistock Square. Hundreds more were injured.
A fortnight later, another four would-be suicide bombers launched failed attacks on the Tube and a bus, leading to police marksmen shooting dead innocent Brazilian Jean Charles de Menezes.
The threat of terrorism 10 years later was horrifyingly demonstrated last month when a gunman murdered 38 people, including 30 Britons, in the Tunisian resort of Sousse.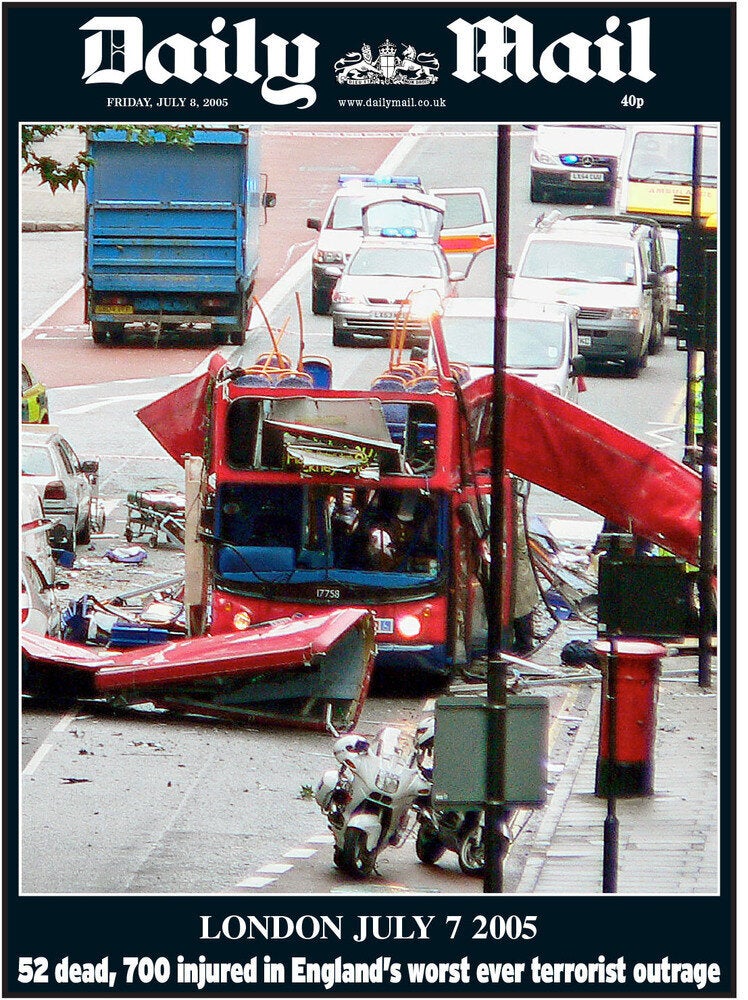 7/7 10th Anniversary - How the newspaper reacted
Related