If you know the name Jenson Button from anything, it'll be as the Formula One driver who became the Formula One World Champion in 2009.
The 35-year-old racer currently signed to McLaren was also appointed an MBE in the 2010 New Year Honours for his services to motorsport.
But while you might have watched Button during the British GP this weekend, we decided to find out about another love of his: triathlons.
"I basically started triathlons initially to keep fit for Formula One," Button told HuffPost UK Lifestyle.
"It was about seven years ago and it just seemed fun; I could cycle a bit, I could swim well from school, and so I went for it.
"Then when I went for my first triathlon I absolutely loved it."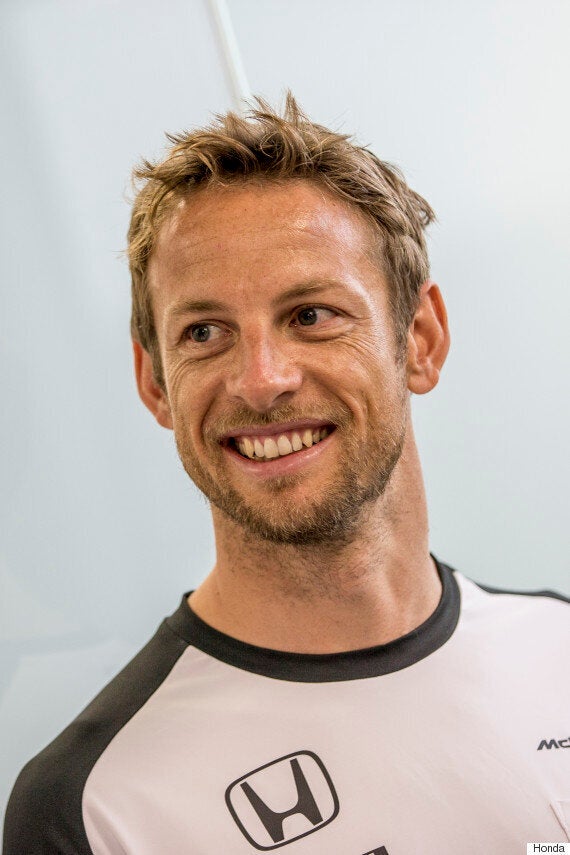 Button said there were two main reasons he loved the multiple-stage competition.
"Whether there are amateurs or pro-triathletes, there's always a really good atmosphere there, so over the years I decided to train more and more, and race more and become more competitive," Button added.
In the seven years he's been training, Button has completed around 15-20 triathlons competitively, but being a Formula One driver stops him from being able to compete properly with his age group.
"I would have to do loads more hours if I wanted to be the best, but my number one aim is to do well in Formula One - that's my job and my life but everyone needs a hobby," he added.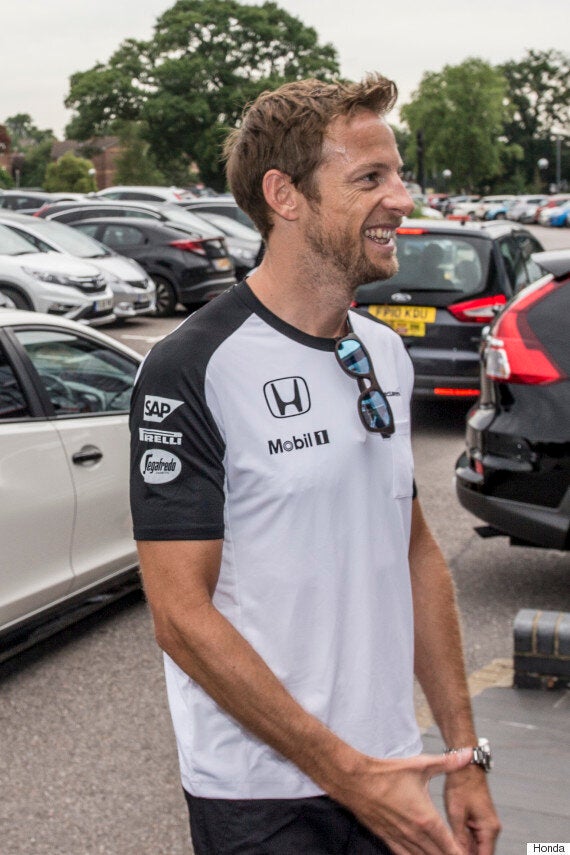 Button does a lot of training outside of Formula One, although he claimed it's "no where near as much" as he'd like to.
The ultimate aim? To do an Ironman. That consists of a 2.4-mile swim, a 112-mile bike ride and a marathon 26.2-mile run, raced in that order and without a break.
"I'm just not able to train for that," Button added. "I've done four, half-ironmen before which is pretty cool and I'm very lucky because a lot of my training has taken my over the world doing it in Japan, Australia, the Phillippines and Hawaii, so yeah... that's pretty cool."
His love of triathlons lead him to set up his own one in Derby which was born not only from the love of the race, but also to raise much-needed funds for Cancer Research UK - it's called the The Jenson Button Trust Triathlon.
With a two-round format, the preliminary heat consists of a 200m lake swim, 11km cycle and 2.5km run.
The fastest in the heats then go on to the final, which is double the distance, 400m swim, 20km cycle and 5km run.
"It's on 12 July this year, and we're hoping for around 500 people. It has more of a festival vibe with a theme, bands and food stands," Button explained.
Formerly in Luton, the triathlon expanded so much that they needed more space so it relocated to Derby.
Button's favourite part of the triathlons is definitely cycling, as he explained he has cycled with pro-cyclists that race in Tour De France.
"I get to talk to them and see how they feel about the race, that's the sport I really do love.
"It probably developed about ten years ago when I started cycling and I'm always backing the Brits during the races. It's a sport I love to watch, too."
Although admitting he would like to train more, Button still trains every single day.
"It just makes me feel really good and refreshed. Whether it's weights or running or cycling, I just really enjoy doing it every day.
"I love heading out on the bike in the evenings - and it's always good fun because I can also cycle around my driving circuit so if there are any changes I can take my bike out and cycle round to have a look.
"I go to the gym, too but I'm not a big fan. I don't really like gyms."
Button said when he is in the gym he'll be doing weights or core, but he only does it because he has to, admitting that "the stuff outside" is what he loves most.
"I'm a very outdoorsy person. When I do go to the gym I'll do core stability.
"I guess for driving, you feel a lot of what the car is doing through your bum, because your bum is the closest thing to the ground so you need good strength there.
"I do a lot of squats and a lot of core. My misses is into doing a lot of core so i just copy what she does, it always look so easy when a girl does core it's so much harder when you try and do it as a boy for some reason but I'm getting there!"
And in between training every day, competing in triathlons, cycling and those squats, Button admits to sticking to a very strict diet 24/7.
"I don't eat a lot of carbs and when I do, it's good carbs like sweet potato or brown rice.
"I eat a lot of protein and a lot of veg, that's my diet always - every day of the week.
"I won't have carbs for breakfast but if I'm training really hard, I'll have sweet potato at lunch and rice for dinner. I do treat myself but not very often.
"I love banoffee pie, bread and butter pudding and chocolate, but being strict pays off in the end. I eat a lot of good food and I don't feel that I'm pissing out by not eating pasta or potatoes..."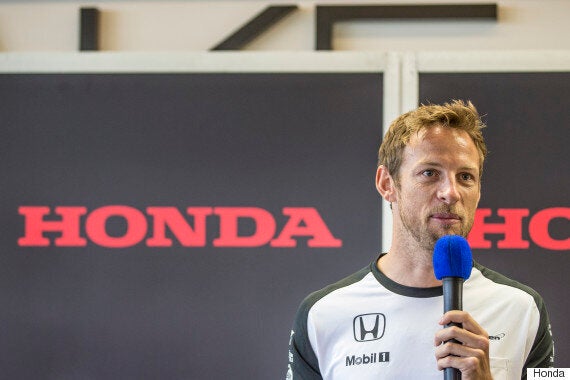 The diet is worth it because at the end of the day, his job and his ultimate love is driving.
"Even 16 years in, I still get really excited every time I jump in an F1 car. I've still got that love for the sport after all this time.
"When I get in that car I feel pumped and ready to go, I don't feel I need to do anything extra before anything mentally."
F1 driver Jenson Button was speaking to HuffPost UK Lifestyle as part of a visit to Honda UK offices before the British GP.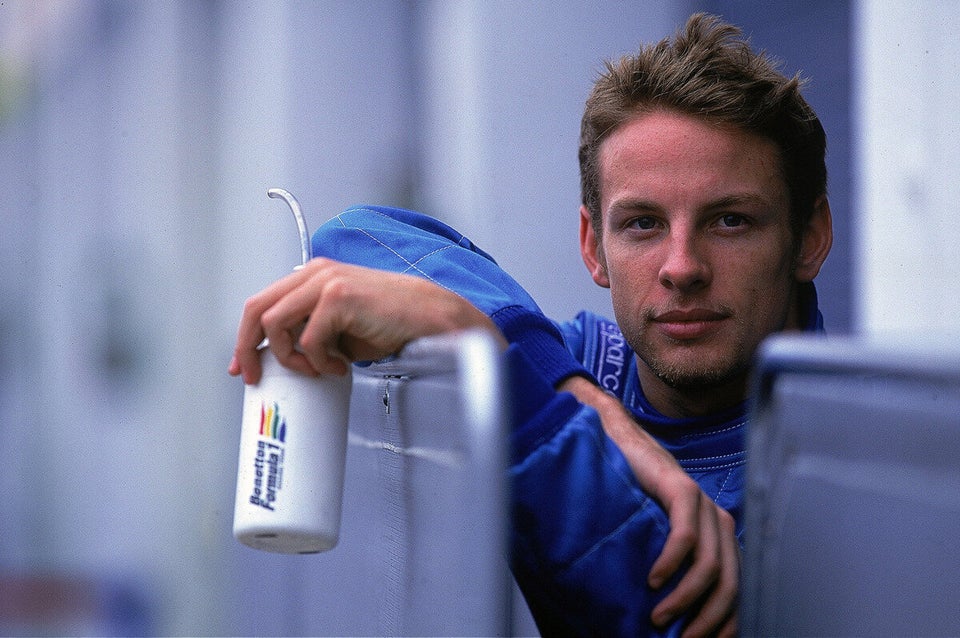 Jenson Button Reaches 250 GP Landmark