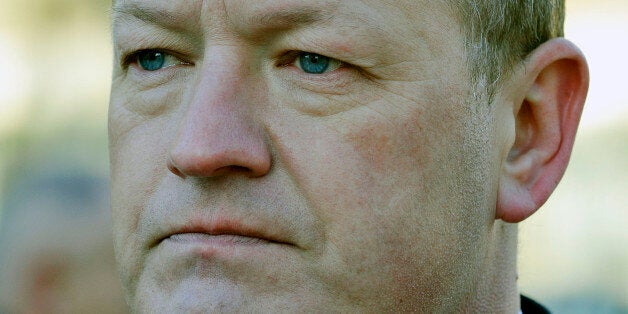 Labour MP Simon Danczuk has revealed that he is getting help for depression after it affected both his marriage and his campaigning work on child sex abuse.
The Rochdale MP said that his work in the area of child abuse had taken its toll on his mental health and he would now be stepping back from his campaigns.
Mr Danczuk, who has recently separated from his wife Karen, said that there was "no doubt" that his work and his condition had also affected his marriage.
But Mr Danczuk suggested that his years of dealing with the fight for justice for victims of child sex abuse had affected his mental wellbeing and his home life.
He told BBC Radio 4's The World at One: "It's made me depressed, there's no doubt about that. I would say I've been suffering from depression, to the point where I've decided to seek help for that.
"I was getting angry at stuff I shouldn't be getting angry at, fairly mundane things; getting aggressive, not violently aggressive, just getting angry about things; perhaps drinking a bit too much, a full bottle of wine of an evening, especially on Fridays when I would meet with a number of the victims. At times suicidal thoughts as well...It's quite a lonely place."
Mr Danczuk said he'd been suffering from depression for about 12 months but returning back to Parliament in May 'weighed heavily' on him.
He added: "What I've experienced is nothing compared to what the victims themselves have experienced. So I feel a bit guilty that I get upset about some of this stuff. It's awful, I carry it around. And I think about it. you get flashbacks to what people have told you."
Referring to the impact on his relationship, he said: "On a practical level, Karen would say, 'Why don't we not talk about this tonight, can we have a night off talking about child sexual abuse?' Because I would be coming home some nights wanting to download some of what I'd heard ..'Isn't this horrific?'. Not everyone wants to listen to it, quite understandably."
The Labour backbencher has been at the forefront of campaigns on behalf of child sex abuse victims and for a full investigation into historical abuse cases.
When fresh allegations emerged in 2012 against former Liberal MP Cyril Smith, Mr Danczuk raised the issue in Parliament and went on to write a book about the battle for the truth.
Mr Danczuk, who became MP for Rochdale in 2010, said he was "perhaps drinking a bit too much", particularly after his meetings with abuse victims.
Parliaament's regular "MOT" with a doctor led him to being referred him to a psychiatrist, who had given him "permission" to step back from his child sex abuse work.
Fellow MPs, including Labour MP John Woodcock, came out in support of Mr Danczuk on Twitter.
And after days of tension online between the couple, Mrs Danczuk also Tweeted her backing.
Mr Danczuk praised Speaker John Bercow for making it easier for MPs to seek treatment for mental illness and depression.
"There's a thing in politics about being tough. You've got to be tough, you know what I mean. Well, I don't think that's such a virtue, is it, not in this day and age?"
Soon after news emerged of their split last month, Mr Danzuk Tweeted that his wife was using pictures of herself to promote a friend's gym.
She denied this weekend claims of an affair, dubbing them 'pure lies', after the Sun newspaper reported that her fitness trainer Ben Bate had left the family home at 4am.
Mr Bate Tweeted his denial too.
Yesterday, Mr Danczuk was on holiday in Blackpool with his two sons.
His wife has insisted that she will not comment further on their marriage, stating "I'm doing no interviews, no comments, nothing. I just want to protect my boys. So if you see "Karen said" it's not me!"
Earlier today, Mrs Danczuk tweeted a photo of herself and a friend on a beach.
Related