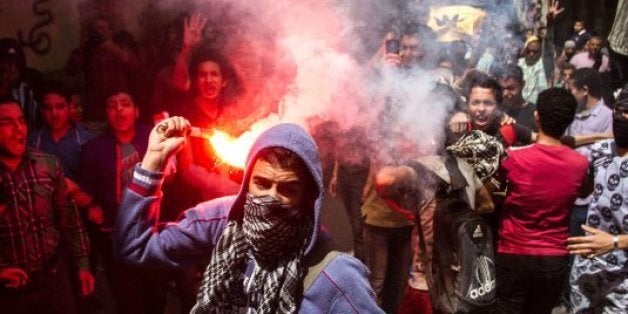 Hundreds of Egyptian students are spending Ramadan in prison for "expressing their opinions".
Egyptian media reports suggest that students have been arrested or have disappeared suspiciously under a government strategy to crackdown on Islamism.
Egyptian student activist group Strong Egyptian Students launched an online campaign to draw attention to the students' suffering, using the hashtag #TheirRamadanIsInPrison.
A statement from the group's official Facebook page, which also posts photos of student detainees, read: "Ramadan is an extremely special month for Egyptians religiously and socially, whole families come together for iftar and wake up at night together for their late night meals.
"But this Ramadan there are families that will being missing family members when they sit down at the dinner table, families that will not enjoy Ramadan as they should because a family members are in prison for merely expressing their opinions."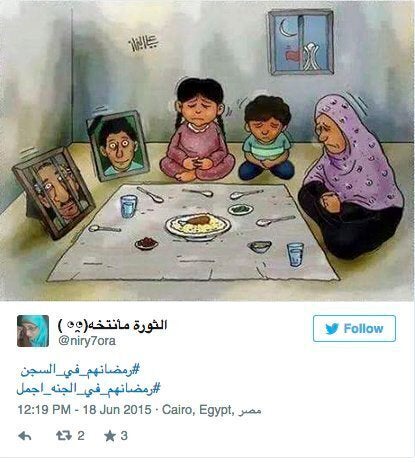 As part of #TheirRamadanIsInPrison one twitter user posted this depiction of iftar, the meal eaten after sunset, with male family members missing.
Abdullah Ahmed, a 22-year-old engineering student from Sohag spent nearly six months behind bars. He was wrongfully accused of having links with Isis.
In an interview with Arab news site Al-Araby al-Jadeed English, Abdullah said his time in prison "was worse than anything imaginable."
He continued: "The violations were inhumane and included electric shocks to body parts including the genitals, sexual assault, water-boarding, hanging prisoners by their limbs, and stepping on their faces. Wild animals treat each other better than this."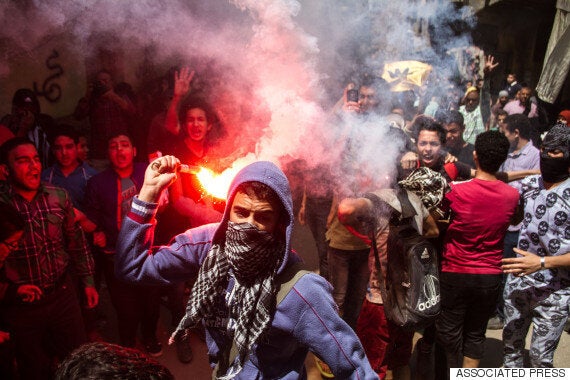 Al-Araby al-Jadeed English more recently reported on the fate of 23-year old student, Esraa el-Taweel. After two weeks missing, she was imprisoned in Cairo accused of belonging to the Muslim Brotherhood and 'spreading false news about the country'. She had only recently completed her Arts course at Cairo University. Her two friends are still missing.
It's not just students affected by Egypt's free speech crackdown, journalist censorship could also increase. On Sunday 5th July, the Egyptian cabinet drafted a new law that, if passed, could criminalise "reporting false information on terrorist attacks that contradicts official statements."