The FBI are appealing for British victims of a man who used online threats to extort pornographic images from teenage girls to come forward, after he was sentenced to 105 years jail.
Lucas Michael Chansler was jailed in November after pleading guilty to nine counts of producing child pornography.
Now the FBI are trying to locate 240 more of his victims, including young girls from the UK.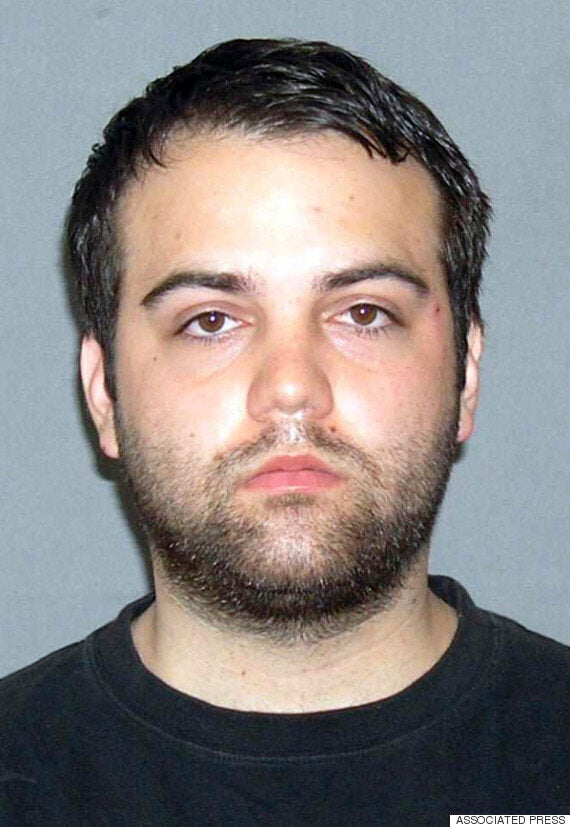 The FBI are appealing for victims of "sextortionist" Lucas Michael Chansler to contact them
Prosecutors say Chansler, formerly of St. Johns, Florida, communicated with hundreds of teen girls in 26 US states, three Canadian provinces and in Britain. So far, authorities have identified 109 victims but on Tuesday sought the public's help in identifying a further 240.
The FBI released a list of screen names Chansler used, including CaptainObvious, sk8er4life2021 and VictorHugo, in the hope his victims remember communicating with him.
Chansler, now 31, targeted girls through social networking sites by pretending to be an acquaintance, friend or admirer, according to the FBI. Once he gained their trust, Chansler persuaded the girls to expose themselves or engage in sexually explicit conduct on video chats he secretly recorded. The FBI said he then threatened to put the images online or send them to the girls' parents unless they agreed to provide more graphic images.
According to the FBI website, Chansler, who was studying to become a phramacist, pretended to be a 15-year-old boy who was "all handsome and all involved in skateboarding", and would often use one fake identity to request images from girls before contacting them under a different persona, to blackmail them.
The FBI said Chansler would say: "Hey I've got these pictures of you, and if you don't want these sent to all your Myspace friends or posted on the Internet, you are going to do all of these naked poses for me.
"It went from what would be relatively benign pictures to fulfilling Chansler's perverted desires."
Chansler was identified after the parents of one of his victims, a 14-year-old girl, came forward. He had contacted the teenager in 2008 saying he had "embarrassing sexual pictures" of her which he threatened to publish if she did not send him a topless image of her. The girl sent him the image and did not hear from again until 2009 when he sought more explicit images. According to the FBI the teenager, it referred to only as Ashley, ignored him until Chansler contacted her on her cellphone having "hacked" her social media accounts for her details.
"The next few months were a nightmare as Ashley complied with Chansler's demands," the FBI said.
"She was trapped and felt she couldn't talk to anyone. She kept thinking if she sent more pictures, the monster at the other end of the computer would finally leave her alone. But it only got worse—until the day her mother discovered the images on her computer.
"I just remember breaking down and crying, trying to get my dad not to call the police," Ashley told the FBI, "because I knew that I would end up in jail or something because I complied and I sent him the pictures even though I didn't want to."
Chansler, who was indicted in 2010, told investigators that he targeted girls aged between 13 and 18 because adults were "too smart" to be manipulated.
Peter Kowenhoven, an assistant special agent in charge in the FBI's Boston office, said the victims were spread around the US, as well as abroad.
"With the expansion of the Internet, online profiles, social media and the ability to anonymise somebody, sextortion has really escalated in the United States and around the world," he said.
"Because the Internet is global and cuts across state lines, the victims can be found anywhere."
Because Chansler used several aliases online, many of the victims might not know he has been convicted and is in prison, Kowenhoven said. He added that the FBI hoped to identify additional victims to raise awareness about the problem of sextortion.
"Maybe they can help others to get the word out there to report it when you're a victim," he said.
"They're very afraid. They don't want to ruin their reputation. They don't want to embarrass their family and friends."
Related