The Duke of Edinburgh may be 94-years-old but he's still going strong, if this latest video is anything to go by.
Prince Philip was attending an event to mark the 75th anniversary of the start of the Battle of Britain when he let fly with an expletive.
Apparently losing his patience as he waited for a group photograph to be taken, the Greek-born British royal was filmed grumbling: "Just take the fucking picture."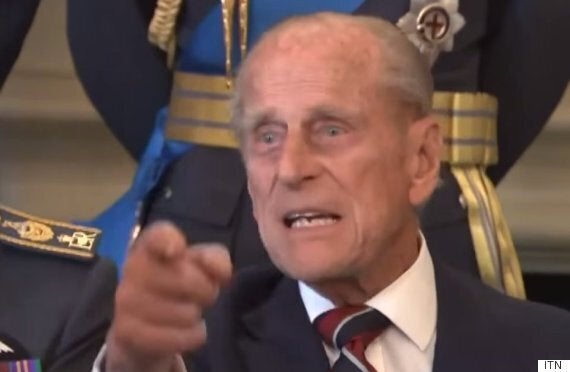 Prince Philip's impatience was clear as he waited for the picture to be taken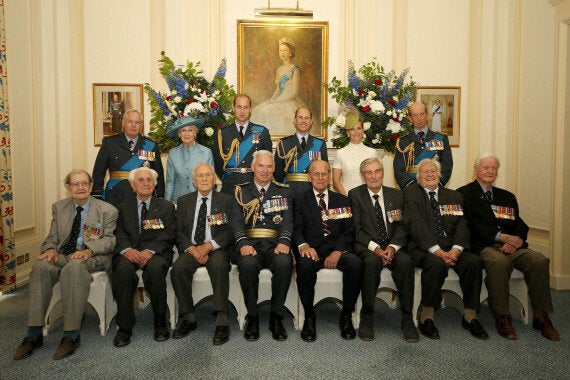 Thankfully, someone took the fucking picture
Sky Political editor Adam Boulton revealed in a memoir: "The events of that week in September 1997 were very sad, but as the spinners from Downing Street came to Buckingham Palace and started to kick around what roles Harry and William should play in the funeral, the Queen had relished the moment when Philip had bellowed over the speakerphone from Balmoral: 'Fuck off. We are talking about two boys who have lost their mother'."
Philip's latest outburst came during a picture call at the RAF Club on Friday.
Having joined the Royal Navy as a 17-year-old cadet, he was awarded the Greek Cross of Valour for his courage in the battle. By the time he became engaged to Queen Elizabeth in 1947, he was a Commander after being promoted aged 21 to a Lieutenant, one of the youngest officers in the Navy to be second in command of a ship.
Having the fucking picture taken
During the summer and autumn of 1940, 544 personnel from Fighter Command died as the RAF fought in the skies above southern England to force back the threat of any invasion by Hitler.
July 10 1940 is widely acknowledged to be the start of the battle, with a series of Luftwaffe attacks on shipping convoys off the south-east coast of England.
The 75th anniversary is likely to be the last major anniversary at which the remaining members of wartime prime minister Winston Churchill's famous "Few" will be fit to take part.

Prince Philip: 23 Memorable Quotes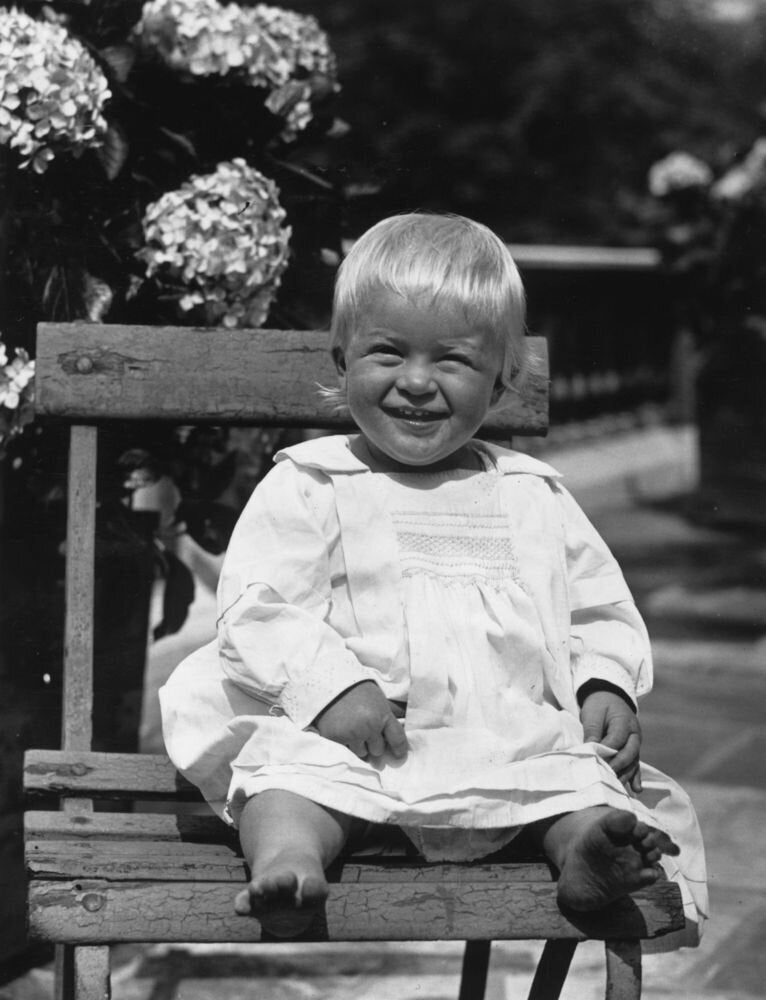 Prince Philip Through The Years