WhatsApp, Facebook Messenger and Snapchat could all potentially be banned under the controversial so-called new 'Snoopers Charter' that's being drafted at the moment.
The Investigatory Powers Bill, mentioned in the 2015 Queen's Speech, would allow the government to ban instant messaging apps that refuse to remove end-to-end encryption.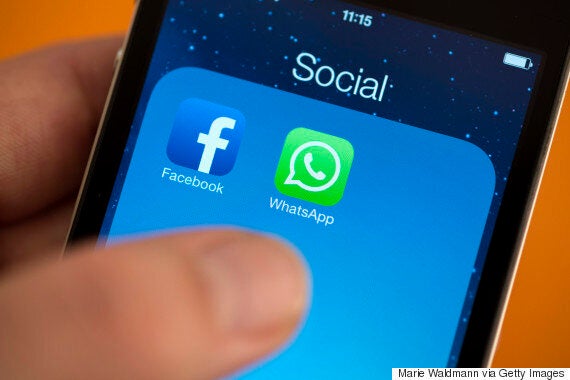 Facebook-owned WhatsApp and Facebook Messenger would both be banned under the new legislation.
Home Secretary Theresa May reportedly plans to push the bill forward as quickly as possible, putting it in front of the Government by the Autumn.
Prime Minister David Cameron hinted at a crackdown earlier this year in the aftermath of the Paris shootings when he claimed that when implementing new surveillance powers he would have no problem banning services like Snapchat if they didn't comply.
"In our country, do we want to allow a means of communication between people which even in extremes, with a signed warrant from the Home Secretary personally that we cannot read," Cameron said in January.
"My answer to that question is no we must not. If I am prime minister, I will make sure it is a comprehensive piece of legislation that makes sure we do not allow terrorist safe spaces to communicate with each other," the prime minister added.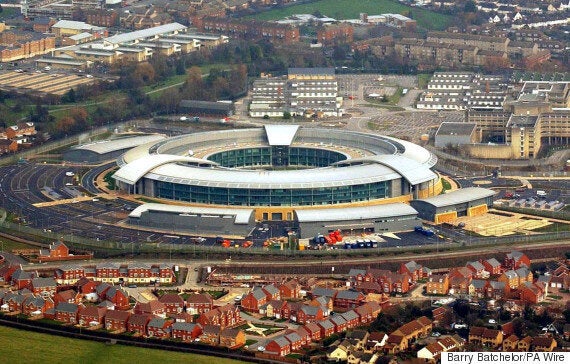 The 'Snoopers Charter' would give GCHQ and MI5 access to millions of messages sent every day.
In a damning report on government surveillance however, leading computer experts at MIT have claimed that the proposals by both the US and UK governments have 'failed to account for the risks' that are inherently associated with removing encryption.
The report states: "These proposals are unworkable in practice, raise enormous legal and ethical questions, and would undo progress on security at a time when Internet vulnerabilities are causing extreme economic harm."
Technology law specialist at the London School of Economics, Andrew Murray, was one of 37 experts in the field who penned an open letter to MPs saying they had 'grave concerns' as to whether the public would be properly consulted over the technicalities that were being discussed.
"The main concern from all of us is that that Parliament has not been given the full information on this issue to be able to carry out its role in scrutinising the executive.
"Laws went on to the statute books without ever being properly scrutinised with the correct checks and balances."
In a document outlining the proposed bills the government calls encrypted services like WhatsApp 'capability gaps', going on to state that not being able to see these messages would be 'severely degrading the ability of law'.
The Conservatives have actually been pushing these new powers for some time. They first appeared in the 'Snoopers Charter' that was canned by the Liberal Democrats back in 2012.
Since then the bill was cut down and introduced as the Investigatory Power Bill 2014. The 2015 bill however will work in tandem with a new version of the Extremism Bill which is expected to drastically increase the capabilities of all the UK security agencies including GCHQ, MI5 and MI6.
Theresa May addressing the Commons
Home Secretary Theresa May has been pushing for the bill for even longer and even put forward an emergency version of it last year known as the Data Retention and Investigation Powers Bill.
It was designed to counteract the annulment of European legislation that allowed governments to keep personal data for up to 24 hours.
May addressed Parliament saying: "Without this legislation, we face the prospect of losing access to this data overnight with the consequence police investigations will suddenly go dark and criminals will escape justice.
"We cannot allow that to happen. If we do not, criminals and terrorists will go about their work unimpeded and innocent lives will be lost."
Since the Edward Snowden leaks, major technology companies have made a considerable push to highlight the security of their services.
As a result, none of the companies involved have come forward and said that they'll remove encryption from their services, with both Apple's Tim Cook and Facebook's Mark Zuckerberg regularly highlighting the importance of complete privacy within their products.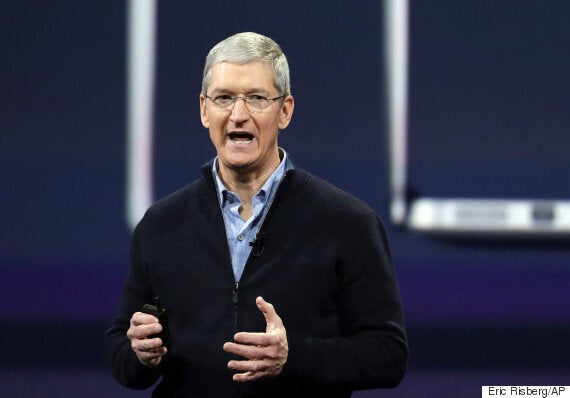 Apple's CEO Tim Cook has been a strong advocate of personal privacy from both Apple and governments.
"We think this is incredibly dangerous. We've been offering encryption tools in our products for years, and we're going to stay on that path." Cook continues, "For years we've offered encryption services like iMessage and FaceTime because we believe the contents of your text messages and your video chats is none of our business."
Related