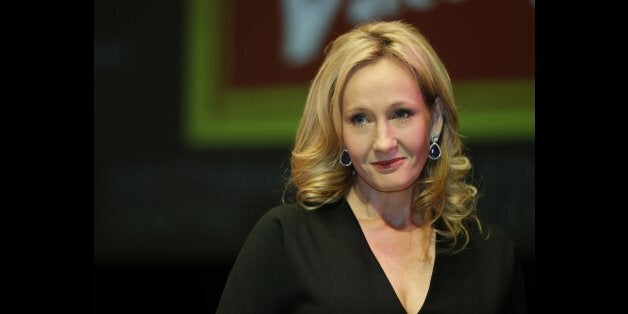 When one Twitter troll responded to JK Rowling's admiring tweet about Wimbledon 2015 champ Serena Williams, the inspiring author was having none of it.
Following the world number one's success in Saturday's women's singles finals, Rowling tweeted: "#SerenaSlam! I love her. What an athlete, what a role model, what a woman!"
But user @diegtristan8 thought it wise to respond this way...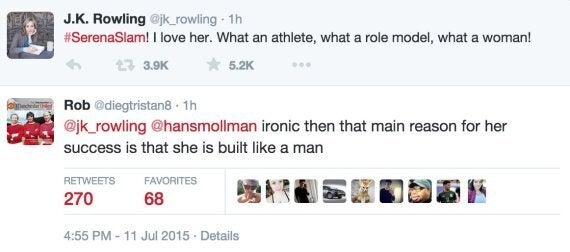 The Harry Potter author wasted no time in delivering this zinger of a reply...
The message received thousands of favourites and retweets, and many people tweeted their support for Rowling...
The world number one now holds the grand slam after winning all four major titles.
She has now won 21 grand slams - needing just one more to beat Steffi Graff's record.