Courtney Stodden certainly turned heads when she put in an appearance at Comic-Con over the weekend, with her unusual take on Captain Marvel's attire.
Well, we say "attire" - at first glance the 'Celebrity Big Brother' contestant looks like she's wearing a superhero costume, but, upon closer inspection, all she's actually sporting are two nipple covers, underwear, some red gloves and a whooooooole lot of body paint.
Oh, and a scarf tied around her waist, of course. God forbid she should get cold.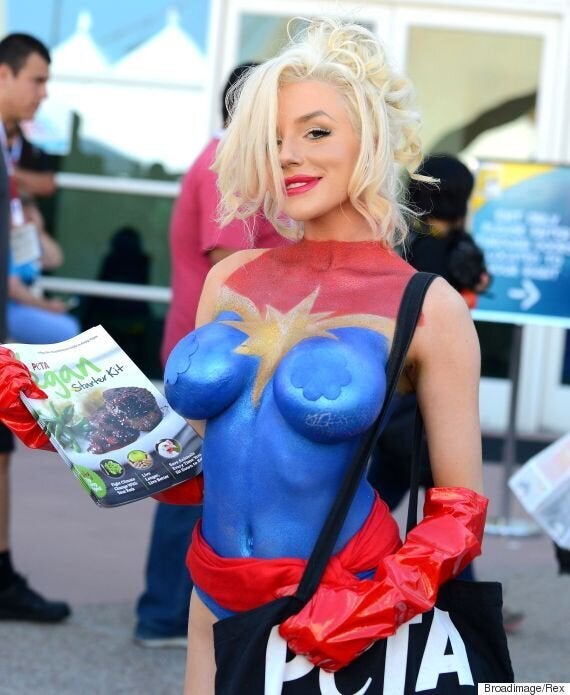 Look at that Vegan Starter Kit
Courtney was snapped outside the comic book convention on Saturday, where she was trying to raise awareness of animal rights' organisation Peta, who she has worked closely with in the past.
She certainly managed to raise a few eyebrows if nothing else, posing for a few cheeky snaps for photographers, while handing out leaflets about converting to veganism, all while channelling her inner Captain Marvel.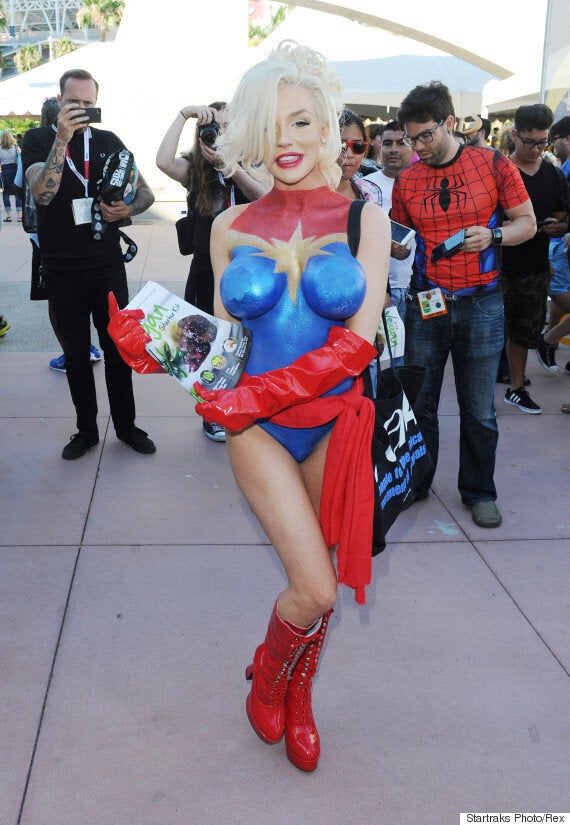 This isn't the first time that Courtney has shown a bit of skin with the intention of promoting the animal rights cause, though.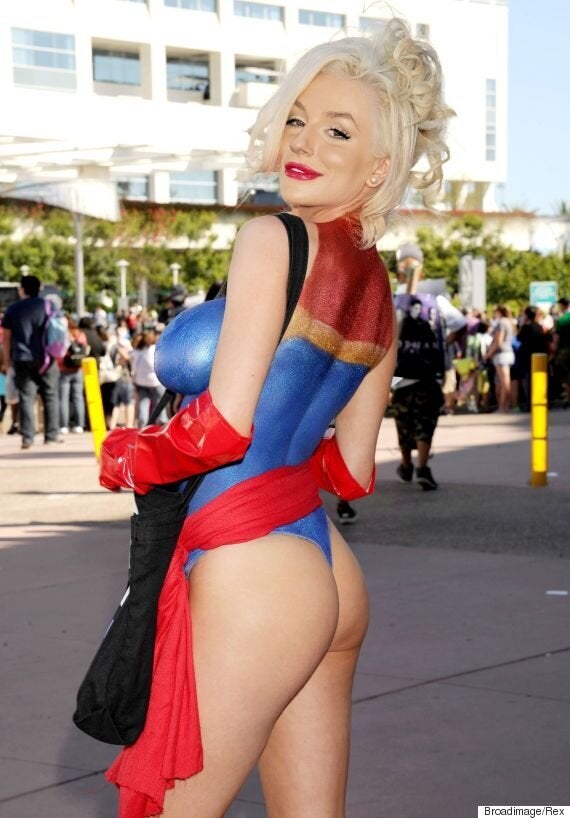 Courtney Stodden channels Captain Marvel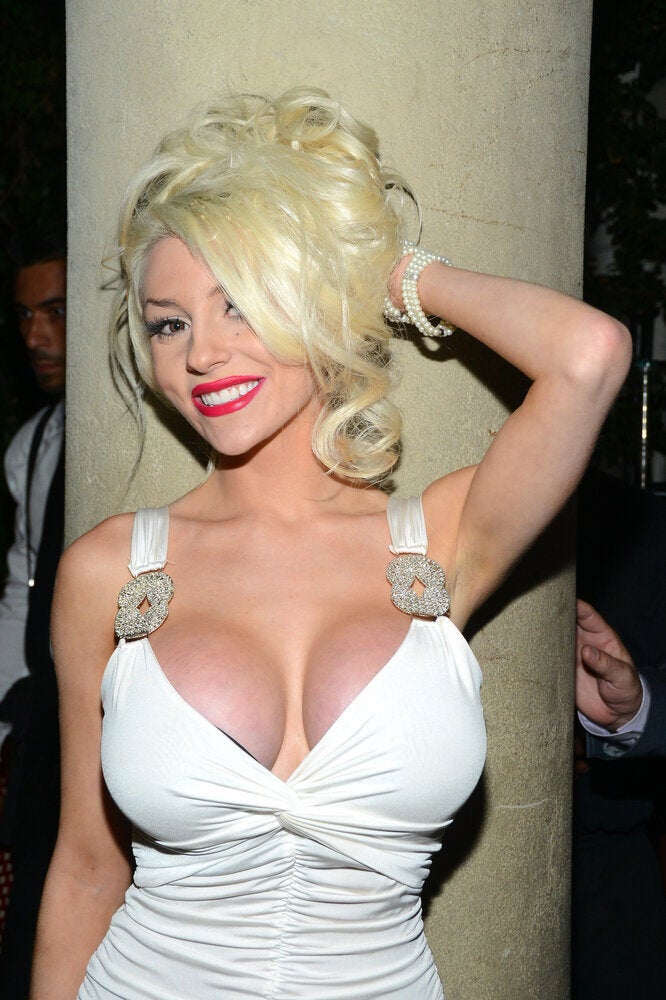 Courtney Stodden: 100 Sexiest Pictures
Popular in the Community