There is much debate that goes into what to do, what not to do and how to do it when it comes to working out during pregnancy.
For some women, it's an essential they need to keep doing as part of an active lifestyle.
Although many studies do tell us it's beneficial - not only for the mother but for the baby too - some women still face scrutiny when keeping up their training.
Lucy Howlett, a personal trainer in both modern pregnancy and post-natal exercise, witnesses first hand how beneficial it can be to stay active during those nine months, but admits to hearing the opposition some women face.
She told HuffPost UK Parents: "A friend of mine once expressed disapproval of her friend training in pregnancy, while she was at her gym. She even implied that it was almost irresponsible. On the contrary!
"Women love how it boosts their sense of vitality and improves their energy levels.
"It helps to keep extra weight gain at bay while perhaps having cravings. And on a day-to-day level, it helps them to be more comfortable in their growing body, with less aches and strains."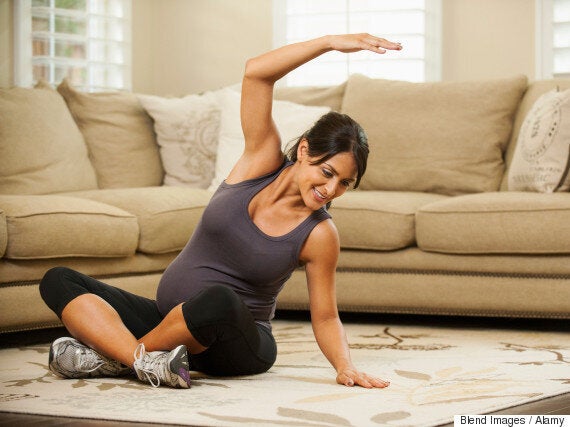 The NHS found in a study that exercising can boost baby brain power, and active women are less likely to experience problems in later pregnancy and labour.
However, the issue of "when is it too much?" is down to what you did before you were pregnant.
Women should take note of how much their body was used to working out prior to getting pregnant, because jumping from nothing to working out three times a week could be harmful to your body.
Mervi Jokinen, Practice and Standards Professional Advisor at the Royal College of Midwives, told HuffPost UK Parents: "It is important to keep physically active during pregnancy - moderate exercise will not harm the woman or her baby, recreational exercise such as swimming or brisk walking is known to be beneficial.
"The exercise pregnant women take should reflect their previous exercise regime. So for example it would not be appropriate for a woman who has done no exercise for many years to suddenly start running long distances in pregnancy.
""f women exercised regularly before pregnancy, they should be able to continue with no adverse effects.
"If they haven't exercised routinely they should begin with no more than 15 minutes of continuous exercise, three times per week, increasing gradually to daily 30-minute sessions and if they any questions we advise them to talk to their midwife or GP."
For Howlett, it's good to keep active during pregnancy for three main reasons:
1. "It can help to keep your energy levels up. Each of my pregnant clients say that they feel energised after our sessions when beforehand they felt quite lethargic."
2. "It can help reduce swelling and water retention by increasing circulation of the blood."
3. "It helps strengthen the body (especially the back and core) for the growing weight of the baby. Things like yoga, Pilates and resistance training can help to improve posture, therefore reducing the likelihood of back pain. It is common to suffer from back or pelvic pain in pregnancy and the right type of exercise can help to offset this."
Specialising in pregnancy training, Howlett explained she does a combination of styles of movement to benefit women in different ways.
"I do yoga, to help release tension, to calm the mind and connect with the baby as well as to deepen the breath in preparation for labour.
"I also use bodyweight training, kettlebells and resistance bands to introduce functional movements that will strengthen the whole body for everyday tasks — such as lifting the baby, car seat, pushing the buggy, and holding children."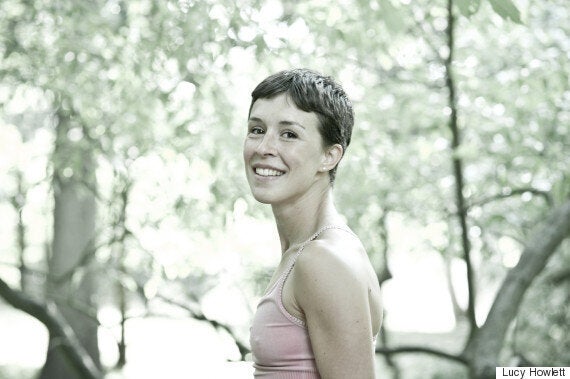 However, there are guidelines for pregnant women to follow if they are keen to continue a training schedule Howlett explained.
"Current guidelines suggest not lying on your back from the second trimester so that's important to note - only do gentle and subtle twisting movements, to avoid pressure on the uterus and growing baby.
"Really high impact exercise such as volleyball, netball, jumping exercises and the like should be avoided.
"Due to relaxin (a hormone that allows the joints to be more flexible - to make space for the baby), sudden movements, changes of direction or landing heavily can cause damage to joints or misalign the pelvis, causing great discomfort."
For women who haven't trained or regularly exercised before they were pregnant, precautions need to be taken explained Howlett.
Women should start gently and check with their GP on how to start, as well as confiding in a pregnancy specialist rather than a general trainer so they are able to give you correct advice for the stage you are at in your pregnancy.
For those who regularly exercised before, there should be a lot less jumping exercise less intense core work and only small twists.
"You can train your core in pregnancy — as it helps with recovering your strength post-baby — but once your bump is clearly visible you'll want to stop any 'crunch' type exercises so as not to cause excess pressure across the abdominals," she explained.
"Small, focused movements using the breath (to contract the layers of the abdominal wall) are very effective at strengthening and toning in a gentle way."
But from experience, Howlett has seen how exercising has positively impacted the women she has train.
"Training regularly does great things to physically prepare for what's ahead e.g. a lot of feeding, holding, and walking with the baby.
"Also, I know a few clients that have said with post-natal depression they've felt like cancelling a session but have been very glad not to, as it helped shift their mood and to feel more positive after exercising.
Elaine James was a client of Howlett's and noticed first-hand the benefits of training while pregnant.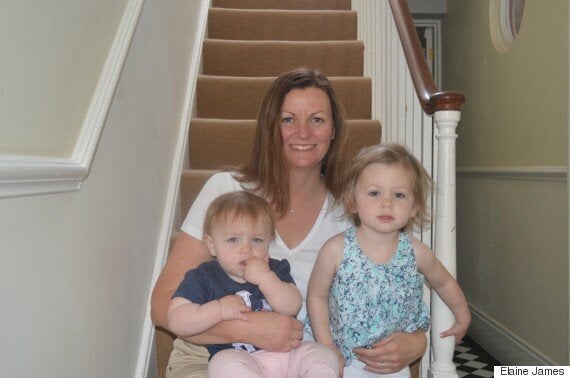 Elaine and her two children Elodie, two, and Hattie, nine months
She was already training before her first pregnancy, doing body pump, step aerobics, Pilates and hot yoga, while being a bit of a sporadic jogger.
But she admitted that it wasn't consistent training.
"It took my husband and I a long time to get pregnant, so I was too nervous to exercise during my first pregnancy," James admitted. "However, I did pregnancy yoga twice a week, which although a lovely class and excellent for relaxation, didn't really compensate for my previously active lifestyle.
"After having my first baby I got back into training steadily, mostly focused around Pilates. Then when my daughter was one I found out I was pregnant again."
James said she was determined to continue a more active lifestyle during her second pregnancy, but enrolled the help of Howlett to ensure she was doing everything by the book.
"I struggled for a little while with a sore pelvis. Although I think that was pregnancy related rather training related.
"Lucy would pinpoint the area and tailor our workout to help with the pain. She also gave me advice on daily activity/exercises I could do to ease the pain and both really helped.
"I did quite a lot of walking and a few exercises that Lucy gave me, in particular I remember stretching my upper body/shoulders by holding on to the mantlepiece and leaning forward.
"This was a great exercise as I was spending my days working at a desk and the rest of the time carrying around a toddler!"
The challenges she faced involved the usual lack of time, energy and motivation, which James admitted are "somewhat exaggerated" when pregnant.
"It can be really, really difficult to find the motivation but it is definitely worth doing. I always felt so much better after my workouts with Lucy.
"Where I would just normally collapse into bed at the end of the day I had an enjoyable workout.
"Having a trainer seemed to know just how far to push me to make the workout challenging but not painful! I would then have so much energy, not only immediately after the workout but it would spill over into the next day, as I would also sleep so much better the night after."
"One workout a week made all the difference! So if that's all you can do, it is better than doing nothing, if only to get one decent night's sleep a week!"
This July we're running a Fitspiration campaign, where we're championing fitness as a positive addition to life rather than always being about weight loss. From inspirational interviews to easy-to-follow exercise tips, we hope to inspire everyone to get out there and have fun. Trust us, your body will thank you for it. If you'd like to contribute email uklifestyle@huffingtonpost.com or tag us on social media using the hashtag #HPFitness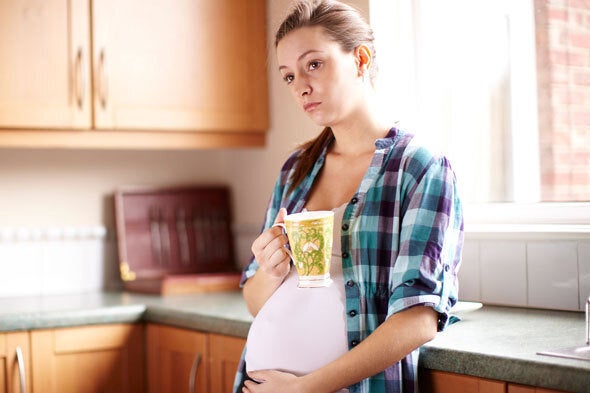 Pregnancy worries and words of comfort