A thespian group of Nigerian dwarf goats have re-enacted the Hollywood blockbuster Jurassic World in dramatic style.
The ruminant mammals donned dinosaur costumes and featured in their own version in reaction to the sad ending for the singular goat in the motion picture.
Sunflower Farm's inhabitants are hoping they can re-capture the fifth-highest grossing film of all time with a happy version of the tale.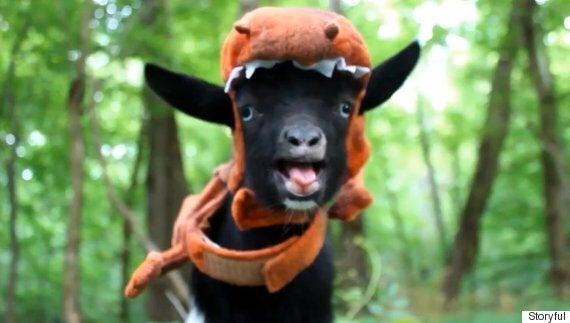 This little Billy wants to be a real dinosaur
In Jurassic World, the lone goat meets a sad end when it is eaten by a Tyrannosaurus Rex.
This scene has been dubbed by eagle-eyed movie goers as an 'Easter Egg' as in the origin film, Jurassic Park a similar scene also depicts a goat being eaten.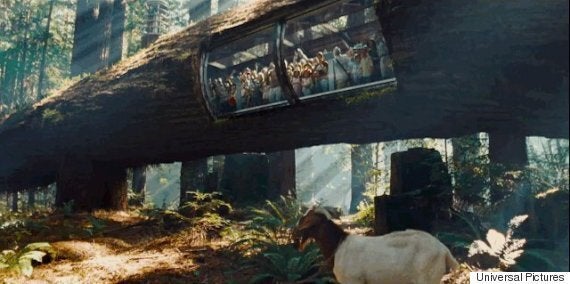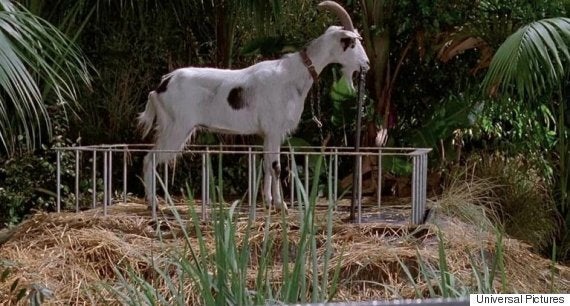 The Jurassic Park goat prepares to meet its maker
Goat enthusiasts are not happy about this treatment of the hardy domesticated mammal and people have flocked to react on Twitter:
Nigerian dwarf goats are a popular pet in the UK and have been hailed as so gentle that even infants can milk them.
A nationwide survey of children's zoo staff and visitors revealed that pygmy goats are the most popular petting zoo animal because of their eagerness to interact with children and adults alike.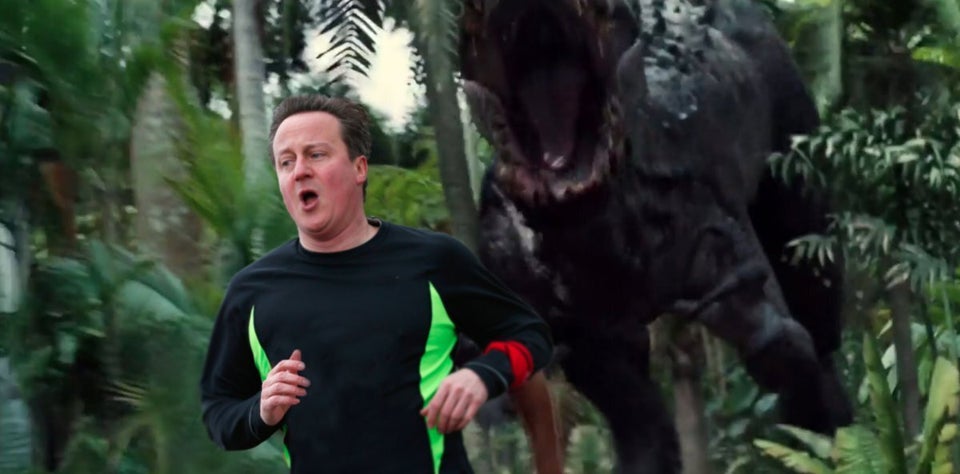 David Cameron Runs From Dinosaurs In Jurassic World