You're more likely to hear Katie Hopkins say something kind than spot George Michael out and about in public these days.
But the lesser-spotted pop star broke cover over the weekend when he was seen with his boyfriend Fadi Fawaz in Switzerland.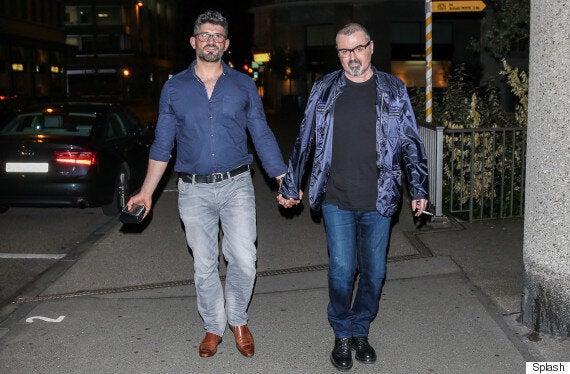 George Michael and his boyfriend Fadi Fawaz were spotted in Zurich
In an interview with the Sun on Sunday, the wife of George's cousin claimed that his family "feared he was killing himself", with what was described as a combination of "crack, cocaine, alcohol and marijuana".
But George quickly hit back telling fans on Twitter that the reports were 'rubbish'.
"To my lovelies, do not believe this rubbish in the papers today by someone I don't know anymore and haven't seen for nearly 18 years," he wrote "I am perfectly fine and enjoyed Wimbledon like the rest of you. Wish it went to 5 sets though!...Lots of love, The Singing Greek xxx."
A spokesperson for the singer confirmed that the matter was now in the hands of George's lawyers.
In a statement, his lawyers said: "Whilst it is our general policy not to comment on private matters, we would in this instance note that these highly inaccurate stories have been apparently provided to the press by the wife of a very distant family member, neither of whom has had any dealings with him for many many years.
"It is therefore unsurprising that they are so incorrect. Beyond this we have no further comment to make as the matter is now in the hands of Mr Michael's lawyers."