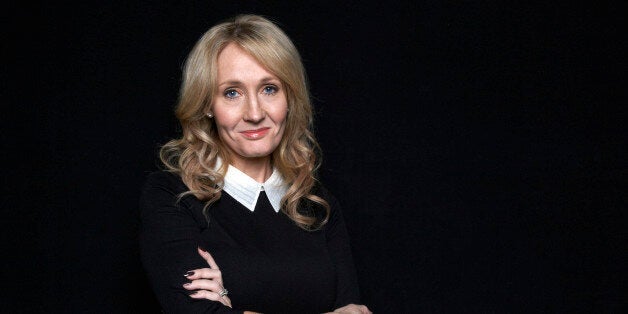 JK Rowling is using her Twitter account to take down vile online trolls one by one. And we can't get enough.
This time the Harry Potter author sent a heartfelt message to a paralysed artist who was attacked by a nasty troll who said he 'deserved to suffer'.
Henry Fraser is paralysed from the shoulders down. Six years ago, while on holiday in Portugal, he misjudged the depth of the water and dived into the sea, damaging his spinal cord.
Now he is unable to move his arms and legs, but that hasn't stopped him becoming a talented artist - only now he paints using his mouth.
He's painted everyone from David Beckham to Harry Potter, but when his work when viral a few weeks ago he received nasty comments from online trolls.
One such troll, known only as Laura, sent an email telling him her "deserved" to be paralysed and "should have died" for being so "stupid".
The artist promptly tweeted the vile message.
"Woke up to this email," Fraser tweeted on Tuesday, adding, "All I can achieve now will be because of the motivation you have given me, thank you Laura."
Before long the 23-year-old had a response from JK Rowling herself, she clearly liked the Harry Potter artwork he'd tweeted recently.
"Fate shoved you through an unexpected door and you lit the way for others. I wonder how Laura would fare on the other side?" she wrote.
Fraser thanked her for her reply and she responded: "Truth. Fate could come for any of us, at any time. The imbeciles who don't know that, cave fastest when it happens. Big love X"
If you don't follow her on Twitter, we suggest you do.