Jesse Eisenberg has clarified controversial remarks he made earlier this week, where he compared appearing at Comic-Con to genocide.
The actor, who will be playing Lex Luthor in the upcoming superhero epic 'Batman v Superman', put in an appearance at the comic convention last week, where a new trailer for the film was unveiled.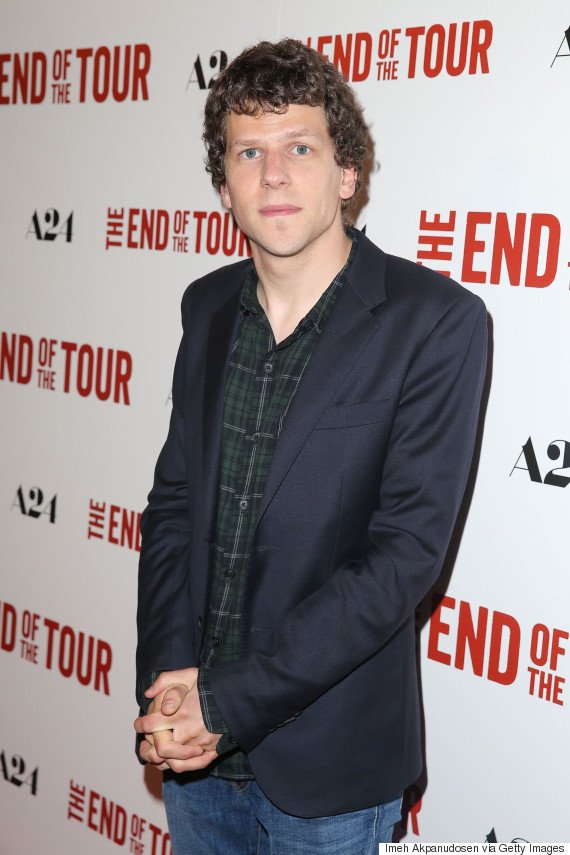 Jesse Eisenberg
However, it sounds like he didn't exactly have the best time, telling The AP: "It is like being screamed at by thousands of people. I don't know what the experience is throughout history, probably some kind of genocide. I can't think of anything that's equivalent."
Really, Jesse? You literally can't think of a single thing to compare standing in front of thousands of fans to, other than the mass killing of a group of people?
Well, unsurprisingly, a lot of people aren't happy with the actor for his rather flippant comparison, causing him to clarify what he meant by his remarks.
"I, of course, was using hyperbole to describe the sensory overload I experienced. I sometimes do employ that," he told the AP.
He added: "I'm a normal person who has normal sensory experiences, so Comic-Con was very overwhelming for me. That said, it was really an honor to be on that end of such jubilation."
This year's Comic-Con provided us with many stand-out moments, other than Jesse's unfortunate slip of the tongue, including Jennifer Lawrence discussing her recent tattoo fail, and some interesting comments from Jenna Coleman about the possibility of a female 'Doctor Who', in the future.
LIKE US ON FACEBOOK | FOLLOW US ON TWITTER