The news the Lionesses have been denied a chance to play at Rio 2016 was met with uproar, upset and discomfort.
Many have said how this could hinder the momentum the England women's football team built when they came third at the World Cup in Canada. Yet others suggest that more faith and credit should be given to women's sport.
Sarah Taylor, the irrepressible, inspirational wicketkeeper for the England women's cricket team, tells HuffPost UK she believes this will not hinder their support and opportunities.
"I think they should be proud firstly of what they've done. They've inspired a lot of young girls to pick up the game and inspired a nation really. I think it will be a blow but I don't think they need to do anything about it. I think they need to move on and focus on what they've got coming up."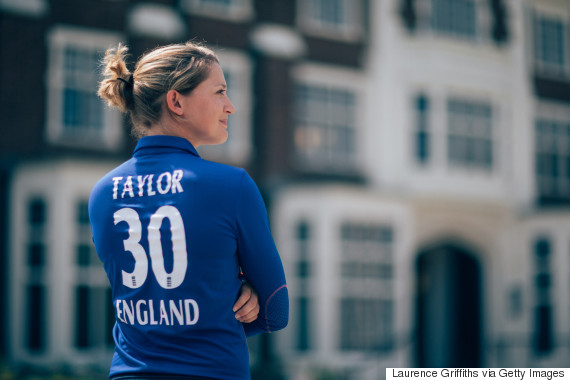 The publicity surrounding the Lionesses shows what a cracking year women's sport is having. But it's not just been football, the nation wholeheartedly supported Heather Watson fighting till the end against Serena Williams at Wimbledon. And now next week another landmark event is taking place. It is the turn of the England women's cricket team as they attempt to win a third consecutive Ashes series.
"Women's sport is booming at the minute, this year especially, and I think that we need to keep pushing women's cricket and women's sport in general. We are all really, really happy that we're taken seriously and to be fair that feeling has been around a while - obviously becoming professional helps!" the 26-year-old tells HuffPost UK.
This is the first time two fully professional women's teams have played each other in a full series. But what isn't new is the banter which takes place on the field, Taylor's favourite aspect of the series.
"I'm obviously a keeper so I'm in the thick of things as it is so, it's not even with the Australians, it is banter we have between ourselves. You just take the mick out of each other. That's literally the best bit. You just absolutely rinse each other on the field. You'll see it if you watch some of our games, we're literally laughing and smiling the whole time because someone is being ripped to shreds."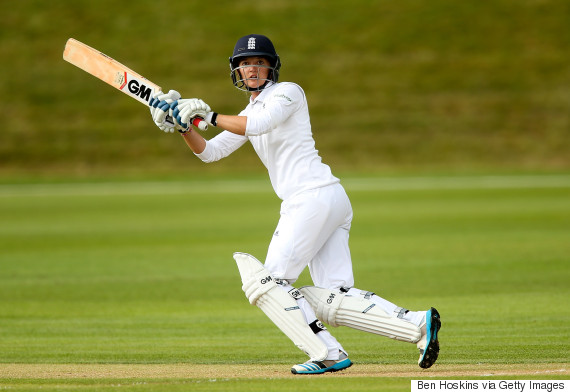 But Taylor, who made her Sussex Women's debut in 2002, thinks the greatest challenge any cricketer faces getting into the sport is having confidence in yourself.
"I think you've got to be knocked down sometimes in order to believe in yourself. I think the biggest challenge would be how you overcome adversity I guess, in terms of poor form or pushy parents or a mean coach or being dropped from the side or not getting picked for something. I think if you can deal with that, you'll make a brilliant international cricketer and a ballsy player."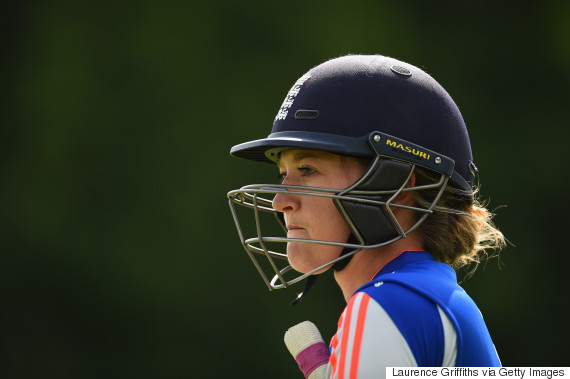 Taylor could herself be called a brilliant cricketer, often playing a vital role with the bat in previous series and named 2014 ICC Women's ODI Cricketer of the Year.
So can she help her team secure the Ashes again this summer? Hell's yeah.
"I completely believe in us," she says, "and the girls and the cricket that we play and I think we will arrive on the day. It will be a hard fought series but I think that's brilliant considering every game is on Sky Sports. I think we will produce some of the best cricket, on both sides, and really do women's cricket justice. It will be hard but I think it will bring out the best in us."
Watch every ball of the Women's Ashes live on Sky Sports from 21 July 2015.
SEE ALSO:

Stephanie Roche, Fifa Goal Of The Year Nominee, On Women's Football And Tokenism: 'Recognise Me For My Skill, Not My Gender'

Lionesses Will Not Play At Rio 2016 In 'Devastating Blow' For Women's Football