The 44-year-old presenter had Twitter in all of a tizz during a section on Wednesday's show about retro foods.
After palming off some Tunnocks teacakes onto her co-presenter Charlotte Hawkins and giving Kate Garraway a plate of prawn vol-au-vents , Susanna was left with a bowl of 70's favourite, Angel Delight.
Unfortunately for Susanna - but rather fortunately for her army of fans - she wasn't provided with a spoon and well, no prizes for guessing what happened next.
"You know what, I wasn't given a spoon, but I find with Angel Delight you can just use your finger," she told viewers, before tucking into the butterscotch flavoured dessert.
"That's good," she added.
Was that the sound of the internet exploding?
But she saw the funny side, sharing the clip on her own Twitter page, before joking: "When your breakfast appears in shot, but you think you're secretly hiding it with your foot…"
During her stint at the helm of of the ITV morning show, Susanna has had to deal with her fair share of live TV mishaps - all of which she's handled like a true pro - including an unfortunate wardrobe malfunction, where her dress came undone during a live broadcast.
Watch the video of Susanna tucking into her Angel Delight above.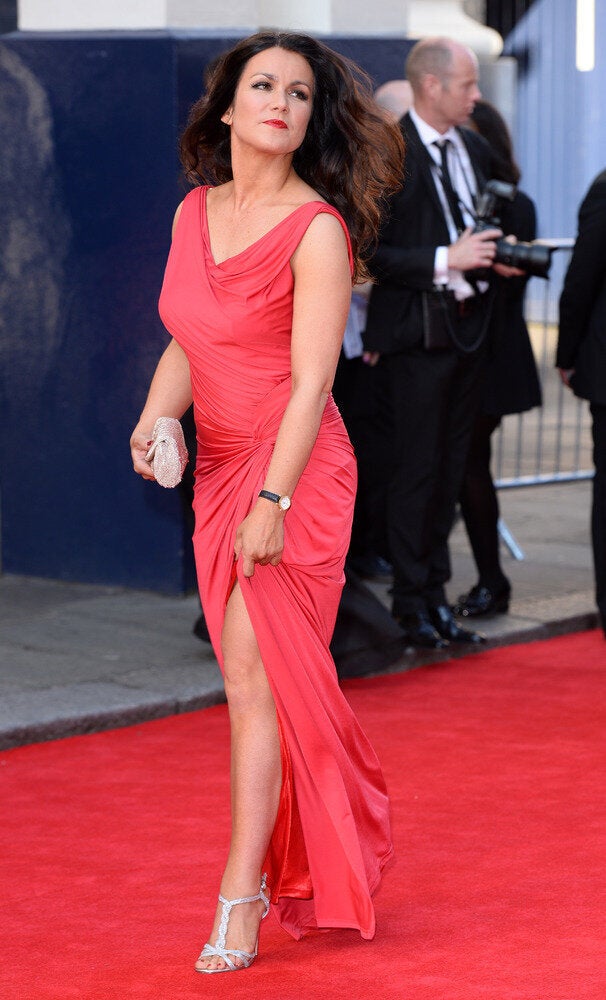 11 Moments Susanna Reid Won At Life