The widow and family of a pensioner stabbed to death in a suspected road rage incident broke down when they visited the scene of his murder today.
Don Lock, 79, was killed after he reportedly rear-ended another motorist in a vintage car on the A24 at Findon, near Worthing, around 8.40pm on Thursday. After the crash the other driver, a 6ft tall, "thin faced man" in his 30s, got out of his car, stabbed Lock in a "frenzied" attack, then drove off.
Early Friday afternoon, following a manhunt, police arrested a 34-year-old man from Worthing over the killing and said they were "not looking for anyone else".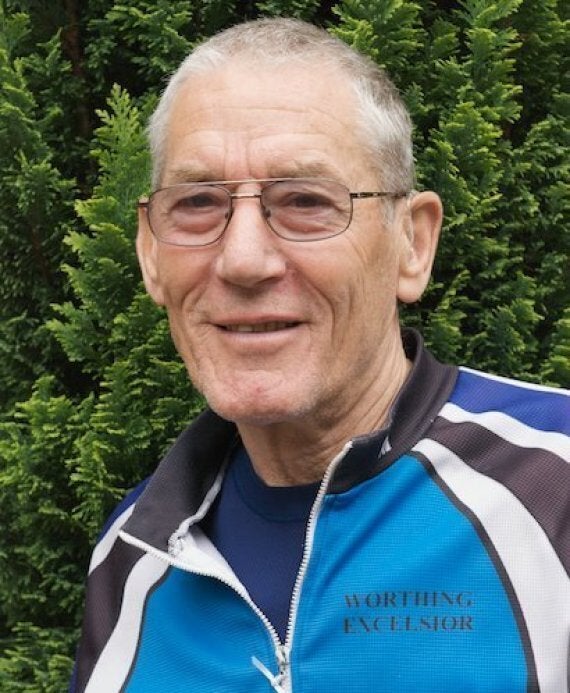 Don Lock was stabbed to death during a road rage incident in Sussex on Thursday night and has been remembered as a "gentle, fair man"
Lock's wife of 55 years, Maureen, was visible upset as she and other family members lay tributes near where he died, and had to be supported by her children.
In a statement through Sussex police, Lock's family hearbreakingly revealed that he was "full of energy having recently been given the all-clear from cancer".
Lock had two children, Andy and Sandra, four grandchildren, and five great-grandchildren. A sixth was due later this year, his family said.
The pensioner was described as "not your typical grandfather" and was said to still cycle up to 150 miles a week. He had been a keen cyclist since age 12, his family said, and an active member of the Worthing Excelsior Cycling Club since 1960 where he still held the record for the 24-hour time trial, having remained unbeaten for 44 years.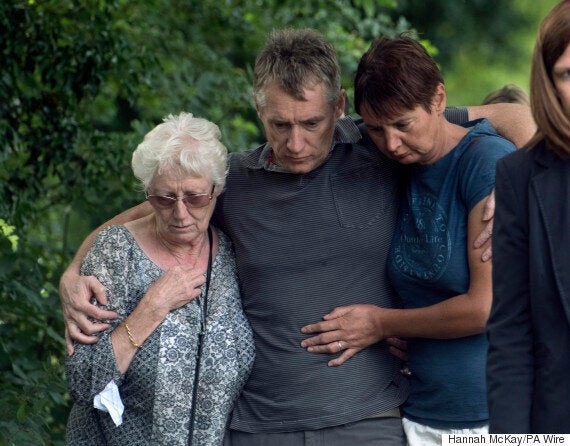 Lock's family comfort each other as they visit the scene of his death
His family added: "He loved travelling the world with his wife Maureen and he adored his family.
"He was hugely loved by his family and friends and could often be called upon for his cycling or travel advice. Words cannot describe how much he will be missed."
Worthing Excelsior Cycling Club Club secretary Adrian Palmer told the London Evening Standard that Lock had been the "backbone of the club for many, many years".
He said: "He was also well respected throughout the cycling fraternity. He was a member for about 50 years and served the club well in many different roles."
Mr Palmer said Lock was "irreplaceable", and although he no longer raced, he was still well involved with the club, offering support, guidance and "encouragement to all".
He added: "Our thoughts of course remain with his family, to whom we offer any support that they need."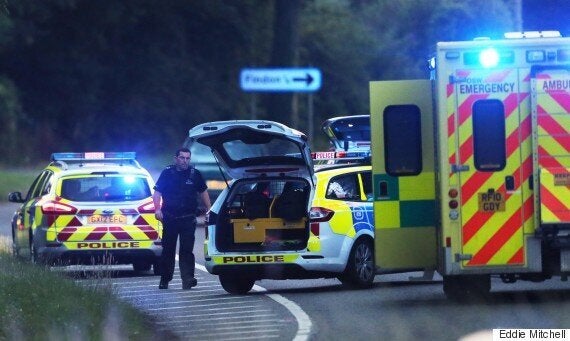 Police attended the scene
Lock, who died at the scene, was travelling alone at the time of the accident and was returning home from a social gathering of cycling club members. Every Thursday the club stages an evening 10-mile time trial starting from just outside the village of Washington.
Mr Palmer said: "I don't think he was involved in the marshalling, but he turned up and socialised with the rest of the group, and then he went home - and this happened."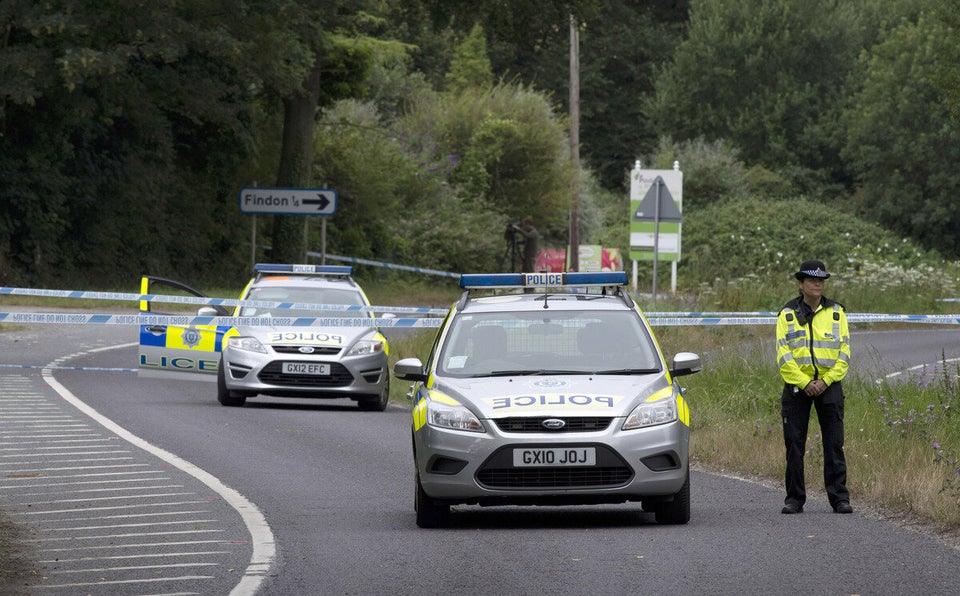 Don Lock's family visit murder scene
As police officers today manned cordons where the murder happened, detectives made an urgent appeal for witnesses to come forward.
Detective Chief Inspector Karen Mizzi of the Surrey and Sussex major crime team said: "We need to hear from witnesses who saw the collision, the suspect or the car involved, particularly if anyone filmed the incident or saw anyone filming it.
Laura Muchmore, 21, who works in a garden centre close to the murder scene, said: "It's really shocking for an area like this. Nothing ever happens round here. And it's especially shocking that the victim was an old man. Findon is a really lovely little village. It's so picturesque and it's not known for this type of crime."
Another resident, who declined to be named, said: "It's horrendous. It's such a quiet little village and so unusual for something like this to happen."
The suspect was described as a skinny, white man, with shoulder length brown wavy hair. His car is described as a pale-coloured old-style vehicle.
Edmund King, AA president, said: "This is an horrific and tragic incident and our thoughts are with the victim's family.
"Thankfully such brutal 'road rage' attacks are generally a rare occurrence on our highways in the UK.
"Our advice to drivers is always to back down and try to avoid confrontation with other drivers out there. If you feel threatened by another driver it is best to drive to a police station or safe place rather than to stop to confront the driver.
"It appears that some drivers do react differently when they are behind the wheel than they would if they were walking down the street. They almost feel that the car empowers them but in reality it does not. There is never any excuse or justification for a driving dispute to end in violence."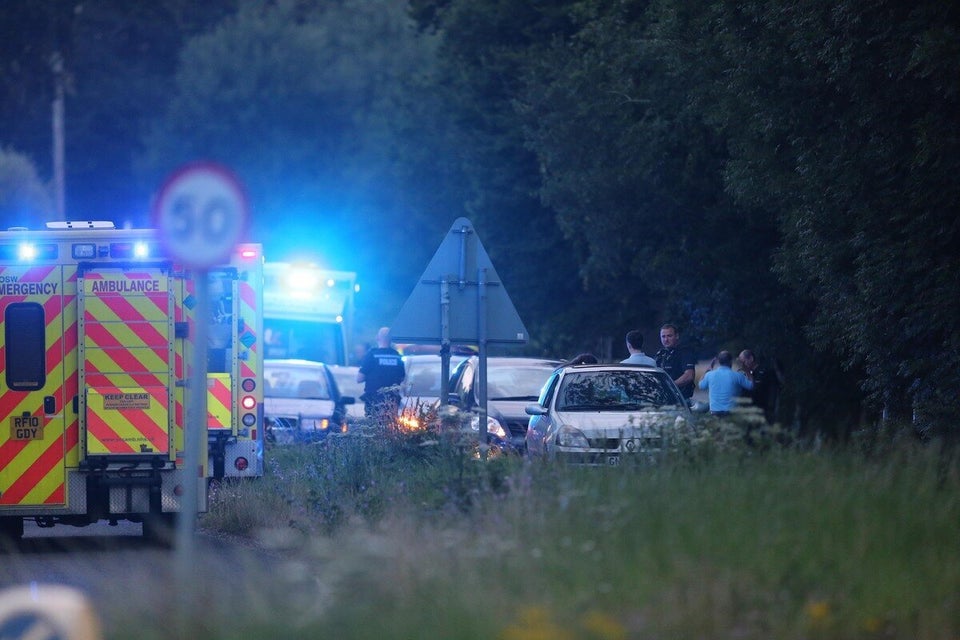 Sussex murder