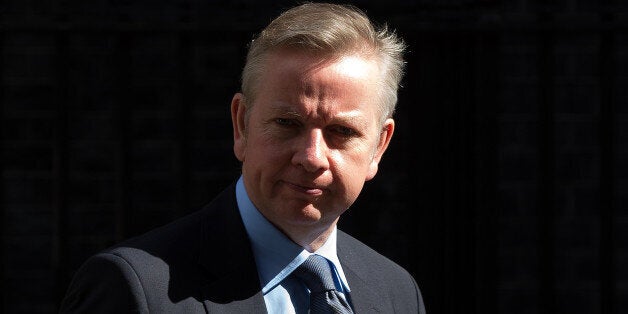 'Inner city' prisons on lucrative real estate sites are to be closed and sold off, Michael Gove has announced.
In a move that will have London developers and estate agents salivating at the prospect, the Justice Secretary said he wanted to use the proceeds to create modern, purpose-built jails.
The 'new for old' proposals, which could lead to prisoners being sent out of London to cheaper areas in the north, would help cut bullying and overcrowded conditions in Victorian institutions, he said.
Although Mr Gove didn't name individual prisons, Pentonville, Wandsworth, Wormwood Scrubs and Brixton are all in highly lucrative locations that could net tens of millions for the Treasury.
The sell-off idea, which was rejected by his predecessor Chris Grayling, was resurrected by Mr Gove as he delivered his first setpiece speech on prison policy.
The former Education Secretary also floated the idea of a new 'earned release' system which would let inmates out early if they hit key targets in literacy and numeracy.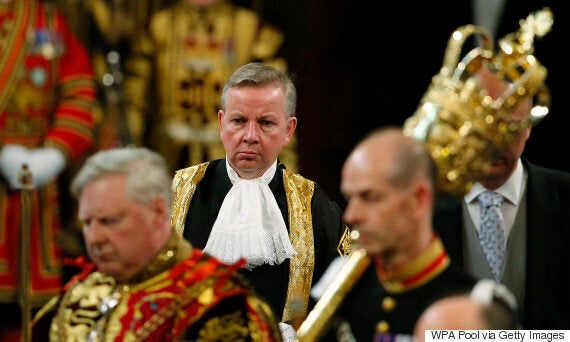 Gove said he wanted to sell off lucrative prisons
And in a further nod to the prison reform movement, he also suggested there was merit in the idea of reviewing controversial 'indeterminate' sentences for prisoners.
But Mr Gove was firm on the need to crack down on psychoactive substances that proliferate in some jails, referring to them not as 'legal highs' but 'lethal highs' that lead to self-harm and violence.
Speaking at a prison literacy charity in London, he said: "We have to consider closing down the ageing and ineffective Victorian prisons in our major cities, reducing the crowding and ending the inefficiencies which blight the lives of everyone in them and building new prisons which embody higher standards in every way they operate.
"The money which could be raised from selling off inner city sites for development would be significant.
"It could be re-invested in a modern prison estate where prisoners do not have to share overcrowded accommodation but also where the dark corners that facilitate bullying, drug-taking and violence could increasingly be designed out."
The Ministry of Justice has in recent years trialled small-scale sell-offs of prisons, decanting prisoners to other sites as new jails are built.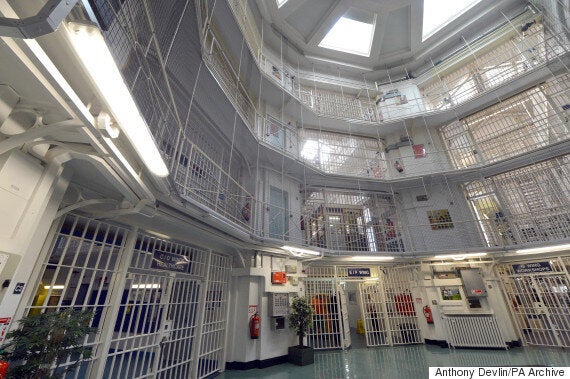 Pentonville Prison, Cash Cow
The feasibility of a larger scale sale has been questioned in the past, but the Justice Secretary made plain today that he wants action.
"Our current prison estate is out-of-date, overcrowded and in far too many cases, insanitary and inadequate," he said.
Targeting Pentonville as 'the most conspicuous example', he pointed out that it had opened in 1842 and was supposed to hold 900 prisoners but now houses 1,300.
"The Chief Inspector's team found blood-stained walls, piles of rubbish and food waste, increasing levels of violence, an absence of purposeful activity and widespread drug-taking," he said.
However, Frances Crook of the Howard League for Penal Reform, told The Huffington Post UK that some Victorian prisons actually had more light and facilities than some more modern jails.
Ms Crook said that the sell-off plan had to be looked at carefully not least given the tiny size of cells in places like Pentonville.
But she warned that 'the real problem is not the jails, it's the overcrowding and the size of our prison population."
Mr Gove today told her that he would return to the issue of the size of the overall prison numbers at a later point.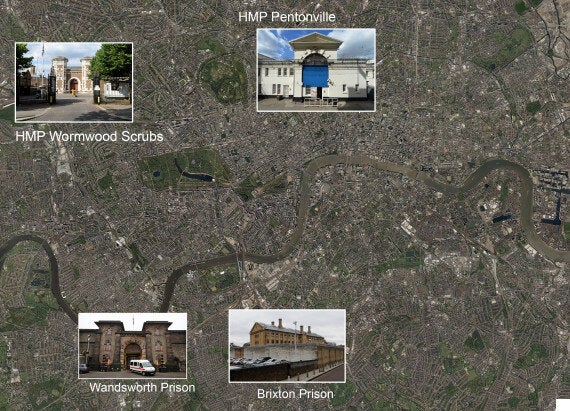 Four of the possible sites to be sold off
In his wide-ranging speech, Mr Gove set out a new vision for prisoner education, saying the failure to teach prisoners a "proper lesson" was "indefensible".
"I fear the reason for that is, as things stand, we do not have the right incentives for prisoners to learn or for prison staff to prioritise education. And that's got to change.
"I am attracted to the idea of earned release for those offenders who make a commitment to serious educational activity, who show by their changed attitude that they wish to contribute to society and who work hard to acquire proper qualifications which are externally validated and respected by employers."
He also suggested more could be done to attach "privileges" to attendance and achievement in education while behind bars.
"Although prisons fulfil their function in isolating dangerous offenders from the rest of society and punishing those who break the law, they are "not working in other, crucial ways", Gove said.
"Prisons are not playing their part in rehabilitating offenders as they should," Gove will tell assembled reporters.
Figures show that more than two-thirds of young offenders and 45% of adult prisoners re-offend within a year of being released.
"The human cost of this propensity to re-offend is, of course, borne by those who are the most frequent victims of crime - the poorest in our society," Gove said.
His initiative was picked up by Labour's Jenny Chapman, MP for Darlington, who told her almost 9,000 followers she "liked the tone" of his speech, trailed to newspapers in late-night briefings on Thursday.
Her colleague Paul Flynn, representing Newport in Wales, remained more sceptical, though, pointing out that Gove was the third consecutive Tory Justice Secretary to attempt to reduce re-offending rates.