Robbie announced his departure on this day in July 1995, but the writing had been on the wall for a while with friction between him and his bandmates Gary Barlow, Mark Owen, Jason Orange and Howard Donald.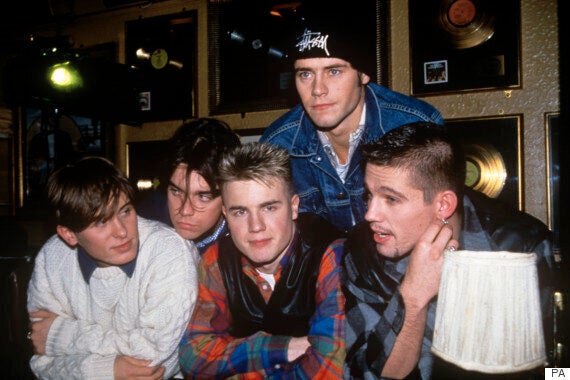 Robbie Williams was one of the founding members of Take That, but he left acrimoniously in 1995
According to the documentary 'For the Record', Robbie had been unhappy with his musical ideas not being taken seriously by lead singer Barlow and Nigel Martin-Smith, because his desire to explore hip hop and rap conflicted with the band's usual ballads. Barlow explained in interviews that Williams had given up trying to offer creative input and merely did as he was told.
"It was a bit of both. At the time I was drinking really heavily - and very young," he remembered.
"I said to the boys, 'This will be my last tour.' We went for a curry the night before everything happened and we were taking a competition winner for a curry. It mustn't have been a very nice evening for them!
"I went back to the hotel and got drunk again, got up the next day, went into rehearsals and I wasn't in a very good way."
He continued: "During the afternoon, Jason Orange said, 'Bob, we need to sit you down and have a chat.'
"'So you're going to leave after this tour and what we've decided is, we think it's best you go now, so we can prove we can do this as a four-piece. What do you think?'
"That was the opening of the door. That's all I needed."
If fans were desolate, so were his former bandmates, with Mark Owen later telling a chat show about the last time he cried, "When Rob left."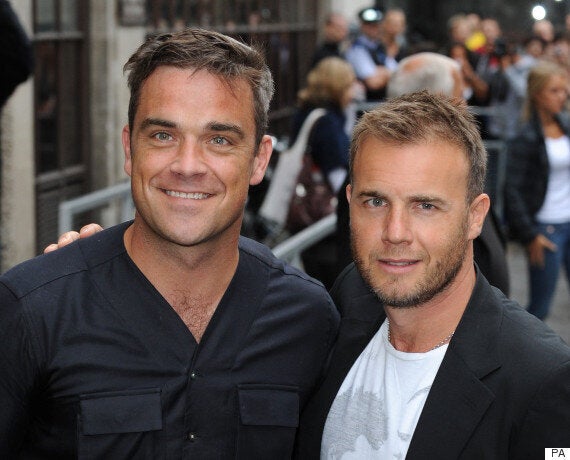 Robbie Williams was reunited with Gary in 2010
But, if fans might have thought that was the beginning of the end for their favourite band, actually it just turned out to be a gigantic pause. Although the band split the following year, they reformed in 2006 and enjoyed an incredibly successful comeback with hits including 'Patience', 'Shine' and 'Greatest Day'.
And fans' hearts were finally healed completely when Robbie came back into the fold in 2010, joining the other four to write the album 'Progress', which they went on to perform on a massive tour, incorporating hits from all the different eras of Take That and Robbie's respective careers.
These days, the band are a three-piece of Gary, Mark and Howard. Jason left last year, and Robbie continues his solo career, although he recently admitted he previously retired for a while... and nobody noticed. Last month, he attended a gig of his former bandmates at the O2 Arena, and paid tribute to this with this pic...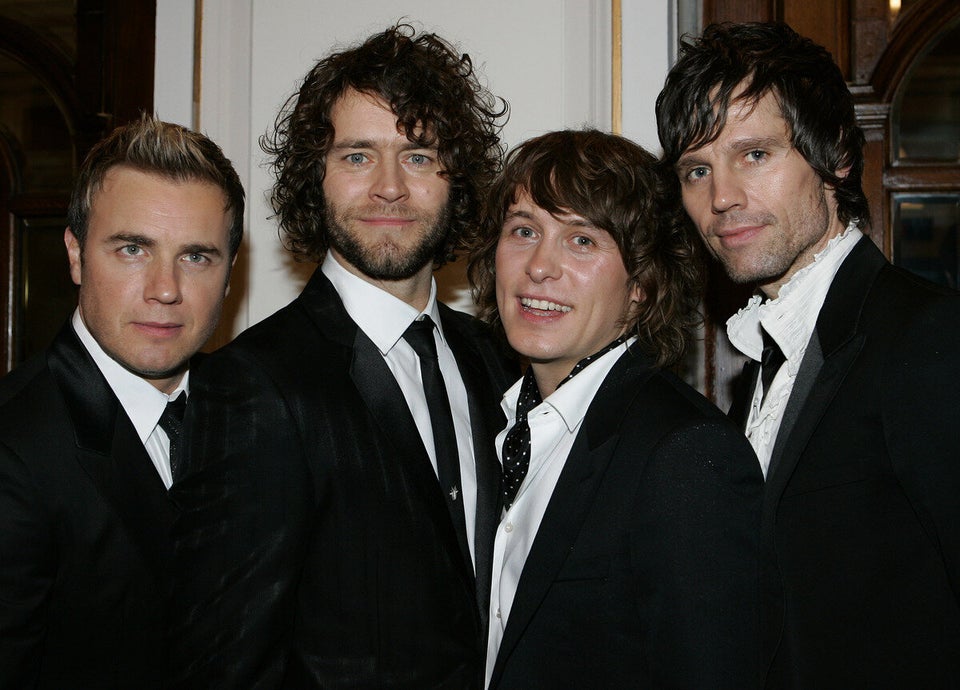 Take That through the years
Popular in the Community