Police have seized a knife thought to have been used in an alleged road rage stabbing.
Married for 55 years, Mr Lock, a veteran member of the Worthing Excelsior Cycling Club, died at the scene at around 8.40pm on Thursday.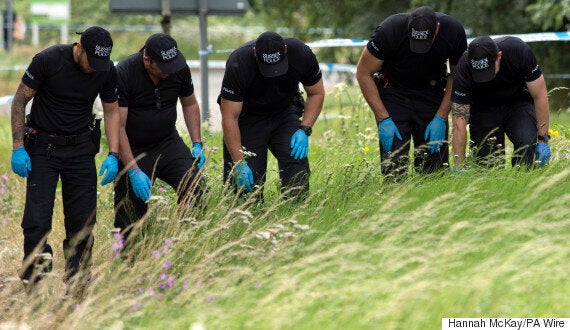 Police search the area near where Donald Lock was stabbed
A 34-year-old man, from Worthing, is being questioned on suspicion of murder after he was arrested by armed officers some 18 hours later.
Lock's family, including his wife of 55 years, Maureen, visited the site of the incident on Friday.
In a statement through Sussex police, Lock's family hearbreakingly revealed that he was "full of energy having recently been given the all-clear from cancer".
Lock had two children, Andy and Sandra, four grandchildren, and five great-grandchildren. A sixth was due later this year, his family said.
The pensioner was described as "not your typical grandfather" and was said to still cycle up to 150 miles a week. He had been a keen cyclist since age 12, his family said, and an active member of the Worthing Excelsior Cycling Club since 1960 where he still held the record for the 24-hour time trial, having remained unbeaten for 44 years.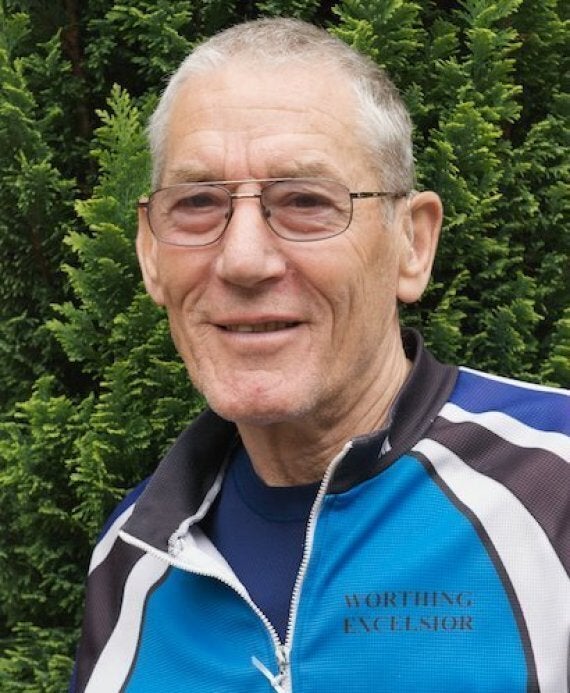 Don Lock was about to become a grandfather for the sixth time when he died
His family added: "He loved travelling the world with his wife Maureen and he adored his family.
"He was hugely loved by his family and friends and could often be called upon for his cycling or travel advice. Words cannot describe how much he will be missed."
According to Sky News, Detective Chief Inspector Paul Rymarz of the Surrey and Sussex Major Crime Team, said police were still looking for any witnesses to the attack.
He added: "Mr Lock was the victim of a violent, unprovoked attack that he had no chance to defend himself against.
"A significant number of officers are still involved with the investigation as we work to find out exactly what happened."