The body of a 21-year-old man was discovered in the pool at Moore's Beverly Hills house on Sunday morning, according to coroner's officials.
He apparently drowned, according to police officers who are currently investigating. Moore and her children are not believed to have been present at the party.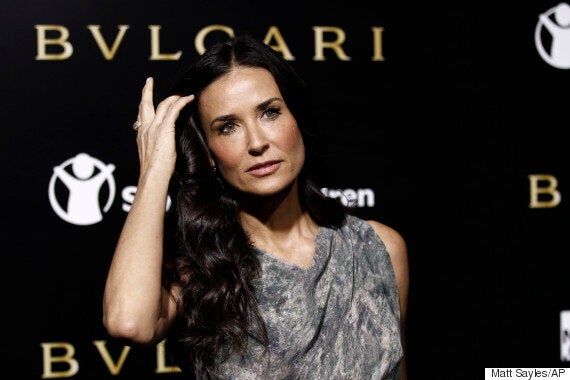 Moore was reportedly not in her Los Angeles home at the time
The young man was reportedly found at the bottom of the pool, after a party the took place on Saturday night. He is not a family member, the BBC reports.
Police Lieutenant Fred Corral said the man was found dead at 5:30 am on Sunday. Los Angeles police responded to the home in west Los Angeles after a 911 call, AP said.
Police said the dead man "knew someone with access to the pool." He has not been named.
Representatives for Moore did not immediately respond to requests for comment.
TMZ, which broke the story, cites a neighbour saying that Moore's children have been throwing pool parties regularly at the house.
"The man who died did not know how to swim an it appears he slipped and fell into the pool, law enforcement offices tell TMZ. We're told there was no foul play. Our sources say and assistant - either Demi's or one of her kids' - invited the victim to the party. It's unclear who threw the party, but our sources reiterate it was not Demi or her kids. As for alchol, we're told there was 'a limited amount.'"
Demi has three children, Rumer, 26, Scout, 23, and Tallula, 21, with ex-husband Bruce Willis. She divorced Ashton Kutcher in 2013.
Moore's daughter Tallulla has recently posted pictures of the pool at the actress's home on Instagram: