A child safety campaign has launched by The British Red Cross in response to findings that coping with sleepless nights and knowing what to do in an emergency first aid situation are two skills parents wish they'd learned before having kids.
'First Aid Rapped Up', which launched on 20 July, was directed by Chris Sweeney (music video director for Sam Smith, Paloma Faith, Lily Allen and Jessie Ware) who devised these first aid music videos featuring rapping toddlers and babies.
Joe Mulligan, British Red Cross head of first aid, said: "Children don't come with a manual and no parent can be an expert on everything. We need to make it easier for all parents and carers to get the information they need.
"No one wants to be in the situation where a child is hurt or unwell and you don't know what to do."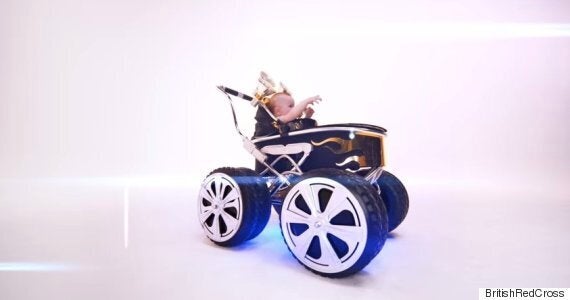 The survey of 2,013 parents with children aged five and under, also revealed almost two-thirds of parents (65%) wished they had learned some first aid skills and most parents felt they hadn't received enough information on what to do in first aid emergencies.
The first video tackles poisoning, and The Red Cross found 58% of the parents surveyed would not know how to recognise or treat their child if they swallowed a harmful substance.
The video uses 'liquid tabz' as an example of a harmful substance children could get hold of and eat.
Burns and seizures will be covered in later videos.
Teething, feeding and knowing how to get their baby to sleep were other skills parents wished they had known in advance according to the study.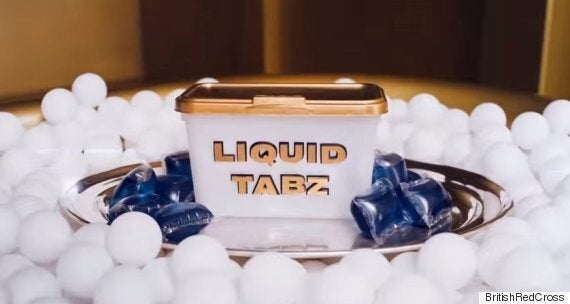 Mulligan said: "Every day, 58 children in the UK will attend accident and emergency units after being accidentally poisoned – which is why we are starting the campaign with poisoning first aid.
"Ultimately, the Red Cross would like every parent in the UK to feel empowered to deal with every day injuries and know how to save a life."
The campaign is backed by celebrities including Jools Oliver, Coronation Street's Catherine Tyldesley, Tamzin Outhwaite and Katherine Kelly.
Jools Oliver said: "When Petal was younger I caught her holding a bottle of bleach. It wasn't open, but I had no idea if she had drunk any and made her drink milk as a precaution.
"Thanks to doing the British Red Cross baby and child first aid course I now know that is the wrong thing to do.
"The course has really put my mind at rest and given me the confidence to deal with issues in the right way should they arise in the future."
Adverts promoting child safety like these really do save lives.
Voiced by David Walliams, David Mitchell and Sir John Hurt, the advert sees a pen lid voiced by Mitchell ask for the audience's attention before a red jelly baby - voiced by Johnny Vegas - starts choking and turns blue.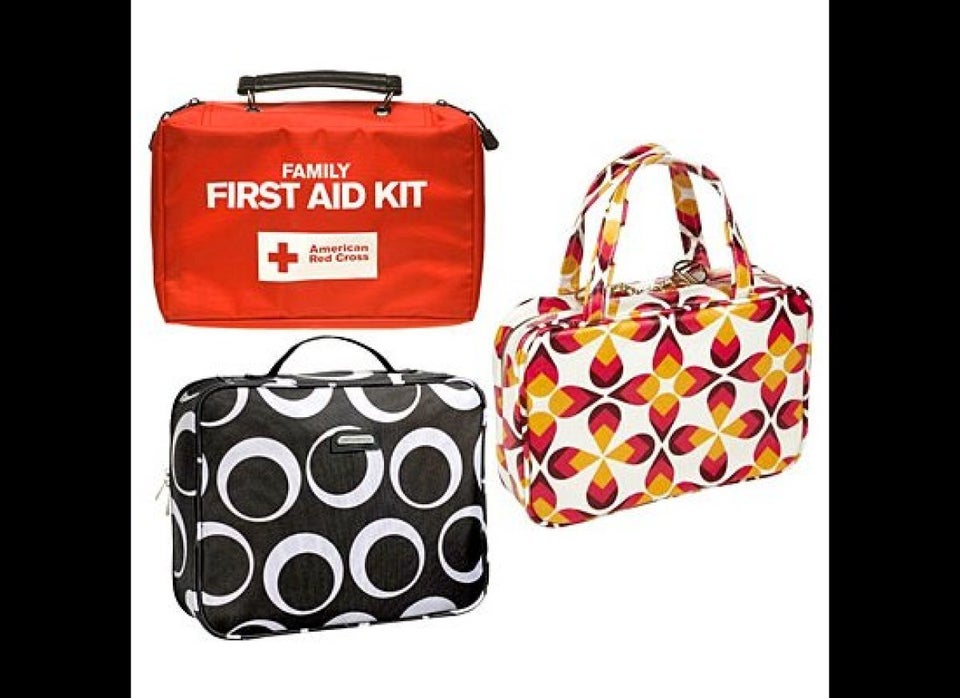 first aid kit