A London double-decker bus had its roof ripped off leaving several passengers wounded, after the driver took a wrong turning and collided with a bridge in South London.
Ambulance crews rushed to the scene following reports seven people had been injured when the number 197 bus to Peckham had its whole roof torn off having been ploughed into a 12ft-high railway bridge.
The incident happened near South Norwood late on Saturday evening.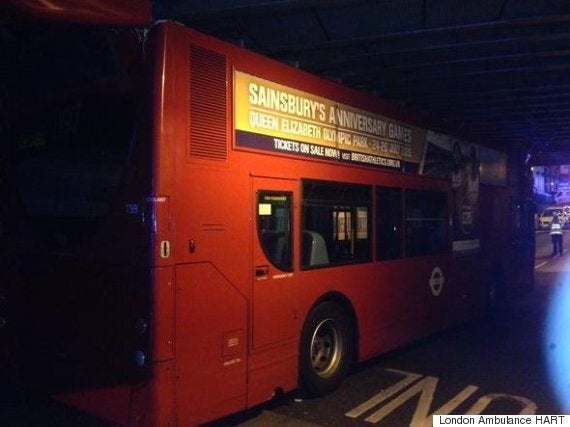 The bus pictured wedged under a South Norwood bridge
Mark Keating, a 33-year-old electrician told the paper: "The roof was hanging off the back, but I didn't realise that until a bit later. It looked like someone had taken the top off a sardine tin.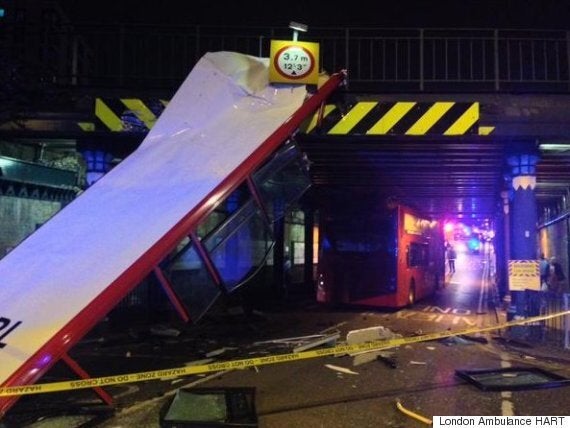 The roof shown detached from the bus's body
"I did see one woman who looked in about her mid-thirties who was being talked to by a paramedic who was worried about her having whiplash. I think she went off in the ambulance as well.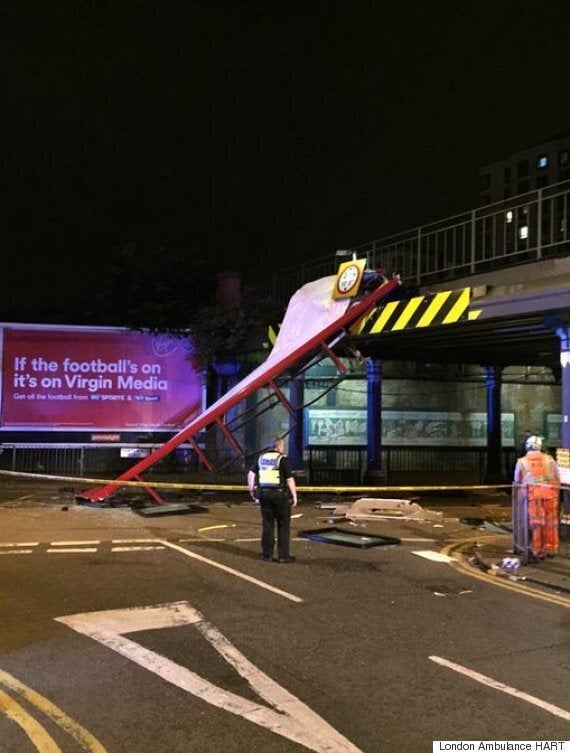 An officer observes the scene
"Everyone around here thinks the driver must have been new and didn't realise how low the bridge was. The buses always go around the bridge, but not this time."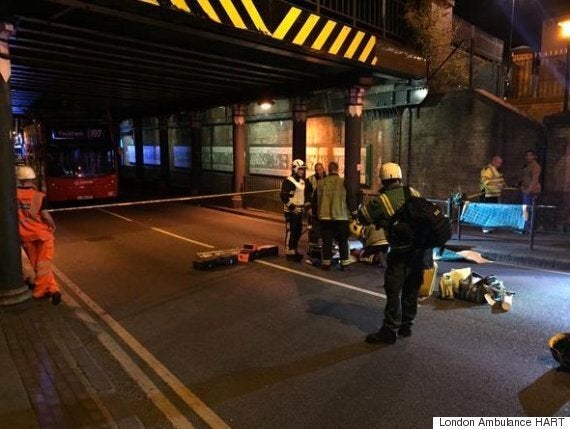 Emergency services staff are called to attend
Transport for London has confirmed it will launch an investigation into the circumstances of the crash.