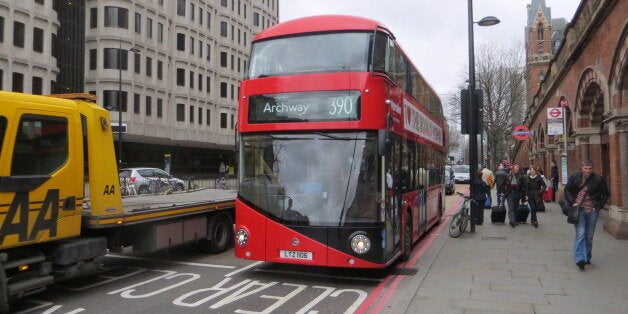 Boris Johnson's "eco-friendly" Routemasters are running on diesel as their batteries are failing, with drivers claiming the issues increase the risk of collisions.
The buses, which cost £350,000 each and were supposed to halve CO2 emissions, were only supposed to run on diesel when the battery needed to be charged.
London mayoral candidate Christian Wolmar is now calling for an "urgent review" of the buses, which he says now pose a danger to road users, because of an apparent lack of control when the battery runs down.
Sean O'Shea, chief operating officer of bus operator Metroline, confirmed most of the company's 55 Routemasters suffered from the battery failure, and many are relying on diesel more than was planned, the Guardian reported.
In a statement to HuffPost UK, he said "The New Routemaster is the cleanest and greenest bus of its class and we have seen absolutely no safety problems with its hybrid system.
"Metroline has confirmed that they are not aware of any issues arising from changes between electric and hybrid modes in service and they have had no such problems reported to them by their drivers."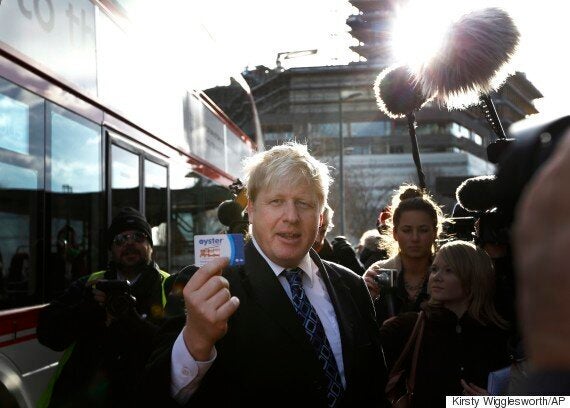 Boris Johnson holds up his oyster card as he stands by a Routemaster bus to launch the Year of the Bus campaign last year
Addressing concerns of the batteries' performance, he added: "An improved battery design was introduced on new deliveries and any older ones which fail are repaired or replaced. This has all been done by the manufacturers within the warranty period, at no cost to TfL, or the fare or tax payer."
Drivers have aired their concerns to Wolmar, who is also a transport journalist, with one telling him: "There is going to be an accident and someone will get seriously hurt. We want to stop that and that is why we are talking to you."
A letter from one driver read: "In about 90% of buses the hybrid system does not work. It is instead running on the diesel engine all the time (not eco-friendly is it?)."
Others raised concerns over the lack of control, especially at traffic lights and bus stops, and the small diesel engine - which was not designed to be used as a permanent power source.
"Forty bus drivers at Holloway Garage have prepared a dossier – which I have seen – on the many faults of the new bus," Wolmar said. "The drivers report that because the batteries powering the hybrid system do not work, the buses operate on diesel for 90% of the time."
Drivers are also reportedly having to keep their foot on the accelerator with the handbrake engaged while stopping, which Wolmar describes as "a risky practice and also wasteful of fuel".
"Most dangerously, if the bus is on an incline, it can roll back when the driver disengages the handbrake, even though s/he is applying the accelerator," he adds. "There have been several such incidents."
According to Wolmar, one driver is taking his employers to the employment tribunal after he was reportedly sacked for refusing to take out what he deemed were unsafe buses.
Speaking to HuffPost UK, Wolmar described the creation of the Routemaster as "politics at its worst".
"There was no need for a new design of a hybrid bus,nor was there any call for a bus with an open platform at the back, something that required conductors to oversee, adding millions to the cost of bus operations.
"Now from the dossier I have prepared, it is clear that the environmental benefits promised for the bus have not materialised. Quite the opposite.
"Drivers are struggling to control the bus when it is operated on diesel because it responds slowly to their commands and it uses far more fuel than it is supposed to. The bus has been a scandal from start to finish, and Boris ought to be made accountable."
A spokesman for TfL added: "New Routemaster buses are completely safe whether they operate in diesel mode or electric mode."