Images revealing the Queen's uncle, the then Duke of Windsor apparently raising his right arm in a 'Heil Hitler' salute are to go under the hammer.
The pictures were taken during an unofficial visit to the Friedrich Heinrich colliery in Germany's Lower Rhine area in 1937, a year after he gave up the throne to marry American divorcee Wallis Simpson.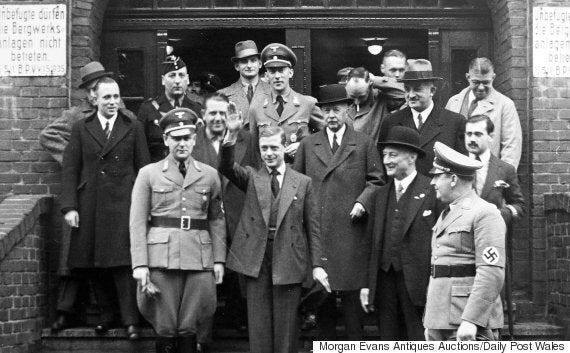 The Duke of Windsor was on an unofficial visit to Germany in 1937
It adds he spoke in German to his hosts and gave a speech declaring the Nazi economic model a 'miracle', adding: "One can only begin to understand it when one realises that behind it all is one man and one will."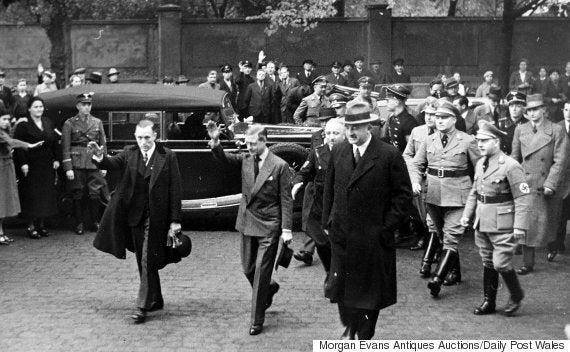 The former King had faced numerous accusations of being a Nazi sympathiser
Edward had faced numerous accusations of a being a Nazi sympathiser and was photographed with Simpson meeting Hitler in Munich in October 1937, less than two years before the Second World War broke out.
According to The Times, apologists for the Duke have suggested the images are ambiguous and could show him waving rather than saluting, but as it points out there was more than one image showing him giving an apparent salute and that others in some of the pictures are making the same gesture.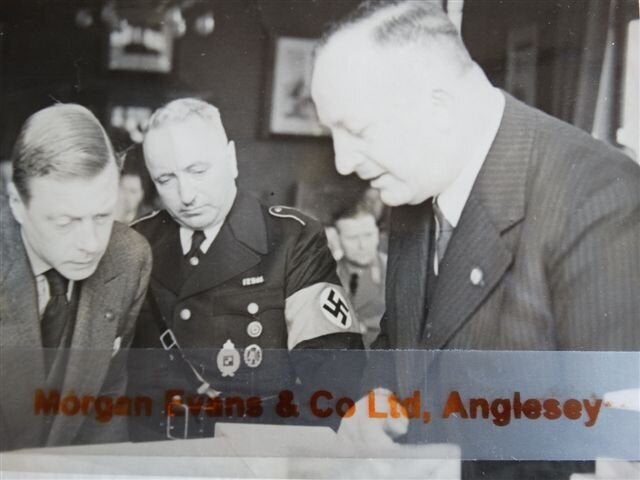 Edward VIII in Germany
The black-and-white film, which was revealed by The Sun, shows the Queen with the Queen Mother, her uncle Prince Edward and sister Princess Margaret raising their arms in the gesture that became synonymous with Hitler's Germany.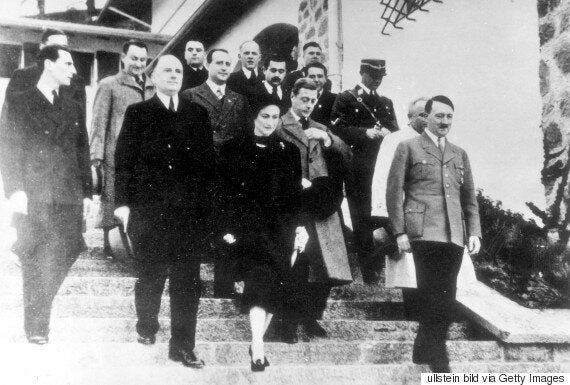 Edward VIII met with Hitler in 1937
The grainy footage from 1933 shows the Queen playing with a dog on the lawn in the gardens of Balmoral, The Sun claims, before she raises an arm to wave to the camera with Margaret.
The Queen Mother then makes a Nazi salute and after glancing towards her mother, the Queen mimics the gesture.
The Queen Mother repeats the salute, joined by her uncle Prince Edward, the future King Edward VIII, and Margaret raises her left hand before the two children continue dancing and playing on the grass.
The owner of the images of the Duke insists the sale of the photos has nothing to do with the emergence of the recent footage of the Queen as a child.
He added: "As an auctioneer it's a strange one to put a value on - how long is a piece of string?
"I'm hedging around the £1,500 - £2,500 mark but the market will decide."
The sale will take place on 30 July.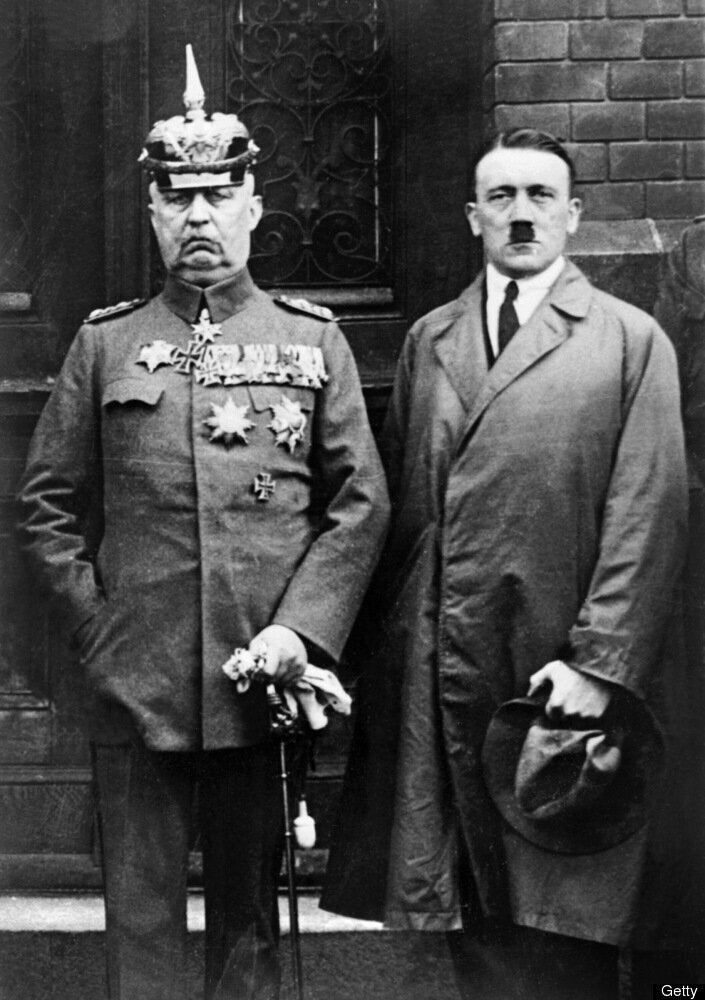 The Life Of Adolf Hitler
Related