A touching photograph of two dogs hugging has saved both of their lives.
It immediately went viral, being shared thousands of times, and before the two hour deadline was up the dogs had found a new home.
The photograph was posted with the following caption, which is enough to melt even the iciest of hearts. It read: "I'm Kala. This is Keira. We're so scared in here. The people working in the shelters see how scared we are but just told each other that today is our deadline."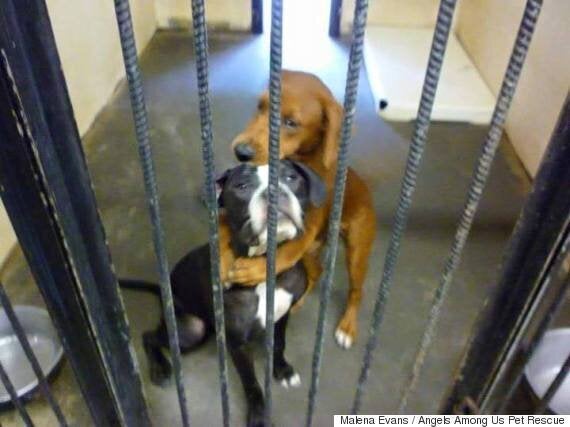 It adds: "We have to have someone rescue us or we'll be 'next'," continued the post. "Keira is black and not a 'real boxer', just a mix. She's so brave and tells me it will be okay no matter what happens. She tells me to be brave too but I don't know if I can be.
"Can you see our faces? Keira knows what will happen. You can see it in her eyes. She's putting on a brave face for sure but I can feel her heart beating fast while I'm clinging to her. If no one saves us, someone will take her away from me.
"I'll see her as she goes down the hallway. She won't come back and I'll cry. They'll come for me next and I won't be as brave. We've comforted each other while we were here. She gave me hope when I had none. Now it's over."
But one kindhearted stranger came to their rescue almost immediately, much to the delight of staff at the animal shelter.
In an update posted to the Angels Among Us Pet Rescue Facebook page exactly two hours and six minutes after the initial photograph went live, the shelter revealed that the dogs had found a new home.
"We just received word from our Angels volunteer that Kala and Keira are safely in the car and on their way to a vet," said the Facebook page.
"All thanks to you. From the time we posted on Facebook until the time the dogs were out of the shelter and safely in the car... 2 hours and 6 minutes. That's how you take action!!"
Oh how we love a happy ending.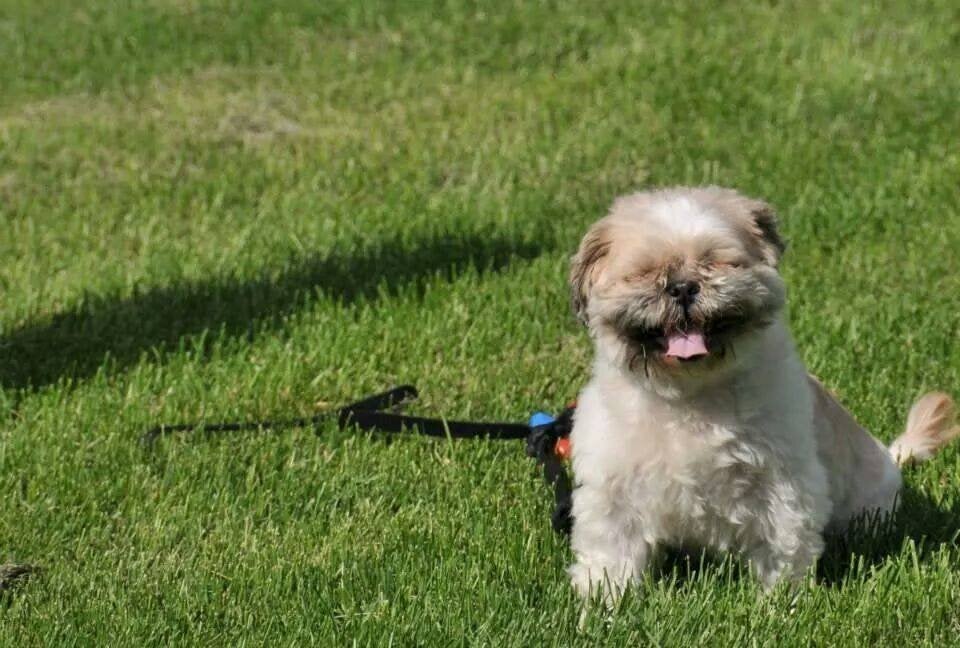 Old Dogs
Related