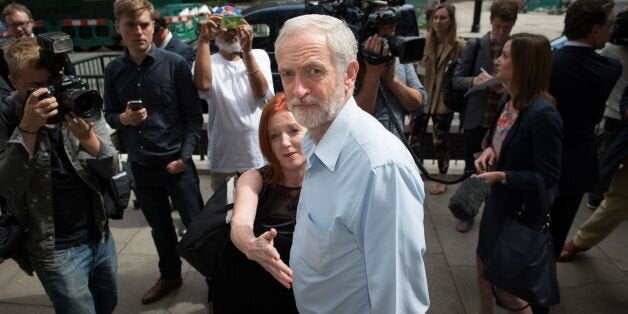 Labour leadership frontrunner Jeremy Corbyn has labelled the Government's welfare reforms as "rotten and indefensible" as he set out why he defied party orders in a major Commons vote.
The Islington North MP, who was one of 48 rebel Labour MPs to vote against the welfare Bill on Monday, has called for the party to break free from the "straitjacket" of austerity - potentially causing more division in the party after acting leader Harriet Harman urged colleagues to abstain from the key vote.
Mr Corbyn's status in the race has been enhanced by a YouGov poll putting him 17 points clear of his nearest rival Andy Burnham.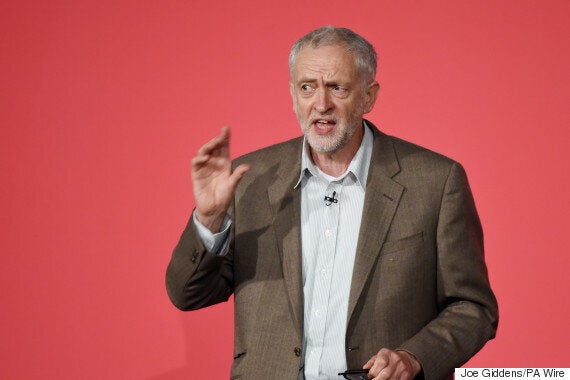 Jeremy Corbyn has a 17-point lead in the Labour leadership election
But his rise has prompted Tony Blair to warn against a shift to a "traditional leftist" platform, adding: "If your heart is with Corbyn, get a transplant."
In a letter to all Labour party members, Mr Corbyn makes a call to "straight-talking, honest politics" as he published his economic policy document.
He wrote: "The (welfare) Bill is rotten and indefensible. Instead of attacking the working poor we need a modern, fairer economy. That's why I've released my plans for economic success and fairness today.
"We should be proud of the fact the last Labour government took thousands of children out of poverty – but the approach of the Bill goes in the opposite direction.
"It means no tax credits for the third child of working families. We cannot stay neutral in such times.
"There is a choice. Whether to accept austerity or to break free of this straitjacket and strike out for a modern, rebalanced economy based on growth and high quality jobs.
"You don't close the deficit fairly or sustainably through cuts."
Mr Corbyn's plan involves tackling the deficit by spending more state money on public works - rather than cutting services - to stimulate the economy.
He pledged to put £93 billion found from ending corporate tax relief and subsidies into a National Investment Bank to "ensure that our national housing, transport, digital and energy networks are among the best in the world".
He also promised "tax justice" through a five-point plan to tackle tax avoidance and evasion. A policy document makes clear his belief that the public sector plays a key role in boosting the economy.
The introduction reads: "If you believe the Conservative myth then wealth creation is solely due to the dynamic risk-taking of private equity funds, entrepreneurs or billionaires bringing their investment to UK shores.
"So if we follow the Conservative's tale then it is logical to cut taxes for the rich and big business, not to bother to invest in the workforce, and be intensely relaxed about the running down of public services.
"But in reality wealth creation is a collective process between workers, public investment and services, and, yes, often innovative and creative individuals."
Popular in the Community