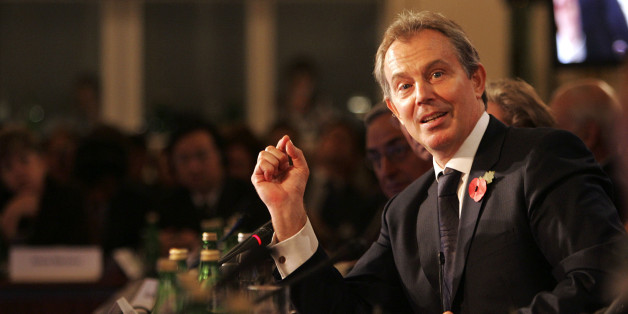 JANE MINGAY/AP
Tony Blair's latest intervention into Labour Party politics has prompted some very negative responses on social media, but what about the good things achieved under his leadership?
For some Twitter users, his reappearance has been somewhat unwelcome.
Tony Blair is like a Prime Minister we once had and now all hate him. Yeah, that's it.

— Bozwonk (@lolwarlol) July 21, 2015
Dear Tony Blair. Why are you still here? Please go away. Sincerely, everyone.

— Amy (@AmyxJean) July 22, 2015
Why does Tony Blair keep appearing in my trend list? JUST GO AWAY!

— Alison B (@Alibear1980) July 22, 2015
But for others it's been a long time coming.
Bring Back Tony Blair. Your party needs you.

— Craig P Sheppard (@PCGuru07) July 22, 2015
@smashmorePH @politicshome labour needs Blair. Bring him back and the fight is on. Blair can win

— Debby Giglio (@GiglioAssoc) July 22, 2015
Whether you love him or hate him, Blair's term as PM saw some impressive achievements. We've remembered a few here...