Suki Waterhouse is one of Britain's hottest young fashion models, having landed huge campaigns for Burberry and Redken, along with a handful of Vogue covers.
While some models struggle with the long hours and gruelling schedules, Waterhouse is having the time of her life. In fact, she may even branch out into the music industry (more on that later).
Talking about her latest Vogue cover shoot with model pals Cara Delevingne and Georgia Jagger, "It was two nights of sleepovers and a lot of fun, it's always a celebration when we get together - it didn't feel like a job."
The 24-year-old's latest role is as the new brand ambassador for Amazon Fashion and the face of their new autumn/winter 2015 campaign, which she described as one of her "favourite ever shoots".
"We shot it in the Amazon Fashion Photography Studio with Cass Bird, it's really rare you get a photographer that takes you on a journey for the day," she said, speaking exclusively to HuffPost UK Style.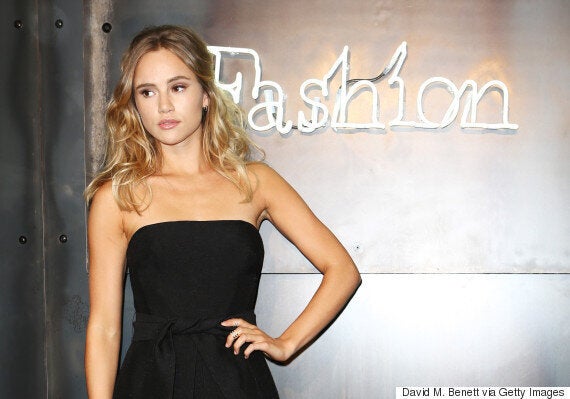 Suki Waterhouse at the Amazon Fashion Photography Studio launch party in Shoreditch on 23rd July
On the best fashion advice she's been given
"I think it was Kate Moss that once said 'just because someone gave it to you, you don't have to wear it'. That happens quite a lot for me, people saying 'you have to wear this to this' and I'm like 'no I dont want to!'.
I don't have a stylist in England, but I do in LA - there's a big studio full of stuff and you just go on a riot. Then someone comes and tapes your boobs down and its perfect."
"I have them all the time! I think you've got to make mistakes - they're a must. I look at pictures of myself from even a couple of months ago. Sometimes its great, sometimes its not but at least I'm trying."
On the realities of being a model
"People touch you up all the time, not sexually, but they're fondling your boobs and putting underwear on you."
"Fashion design is definitely something I want to go into and I'm working on my own project at the moment. It's just in the beginning stages and I want it to be really perfect so I'm going to work on it for a while."
Waterhouse also told Vogue at the Amazon Fashion Photography Studio launch party last night, that she's working on a music project: "It's singing and I will definitely put something out," she revealed.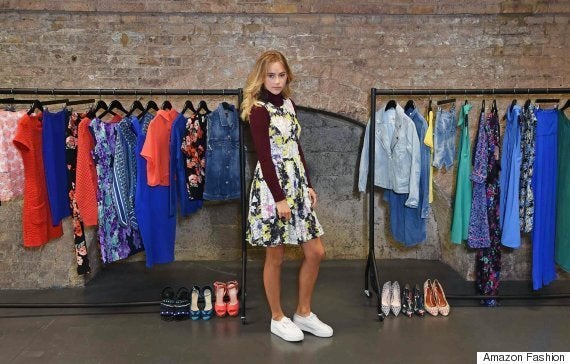 Suki Waterhouse behind the scenes at her shoot for Amazon Fashion
On her favourite fashion brands
"I loved the gold lurex jumpsuit by Gestuz I wore for the Amazon Fashion shoot, it's so comfortable and I'm very into that. I tend to shop at Carven, Sandro and Cos, then Alfies Antique Market and Kempton Park for vintage pieces."
On her signature 60s beauty look
"I can't actually do a flick, I can't do makeup! If you see me anywhere with it done, it's by someone else. I always think I shoud have picked it up because I get it done so much but I'm really bad.
In my everyday makeup bag I carry foundation, cover up, always a brow pencil and Burberry Kisses lipstick in the shade English Rose that I use as rouge as well. I also use Vaselline for a dewy look and I never use powder."
"I'm a big believer in vitamin C serum, I use one from the brand iS Clinicals. Twice a week I'll use a cleanser with salicylic acid in it - if you're getting bigger pores or a bit spotty, it just tightens everything up."
"I usually just use coconut oil when I'm in the bath but I do have the odd extreme hair conditioning experience - I recently had an Ayurvedic treatment where a doctor poured seven litres of oil on my head. I was like, 'are you joking'. I don't even remember because I passed out asleep. It's supposed to clear your mind too and, I have to say, it did."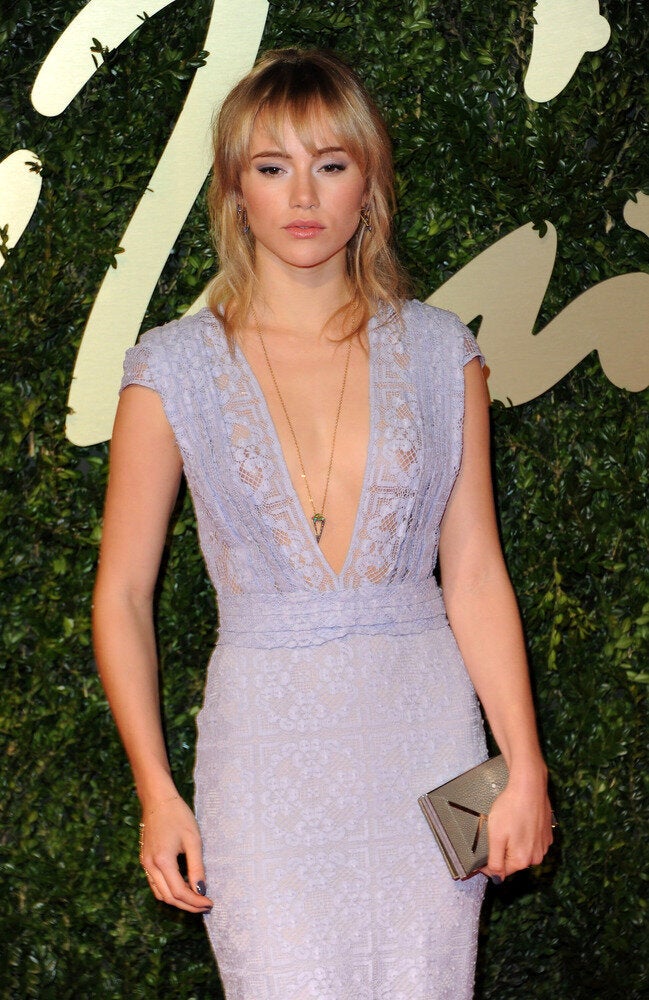 9 Facts About Suki Waterhouse In 90 Seconds