It's not the first time that the sisters have worked together within the industry, previously collaborating with PacSun for seasonal collections. They have also teamed up with TopShop for a boho chic range.
Their new project features a concept of competitiveness and as you enter the site you are asked which closet you would like to choose - Kendall or Kylie.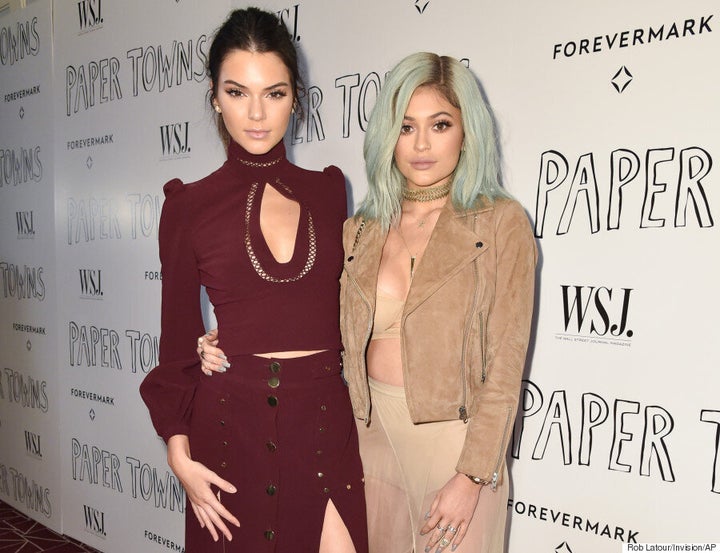 Kendall and Kylie Jenner have launched their own fashion line (file photo)
The label, simply named Kendall + Kylie can only be browsed online. The ensemble will be released gradually, with each sister designing a piece in direct rivalry to her sibling.
Members of the site will receive an exclusive email, allowing them to shop the new designs an hour before the clothes go on sale to the general public.
Their first limited edition designs are available now.
Kylie is offering a black crop tank top with the slogan "Kylie 97" for $28 (£18) and Kendall is selling a black "Klub" slogan T-shirt for the same price.